ZOTAC Launches its RTX 3060 Graphics Card Series
---
---
---
Mike Sanders / 2 years ago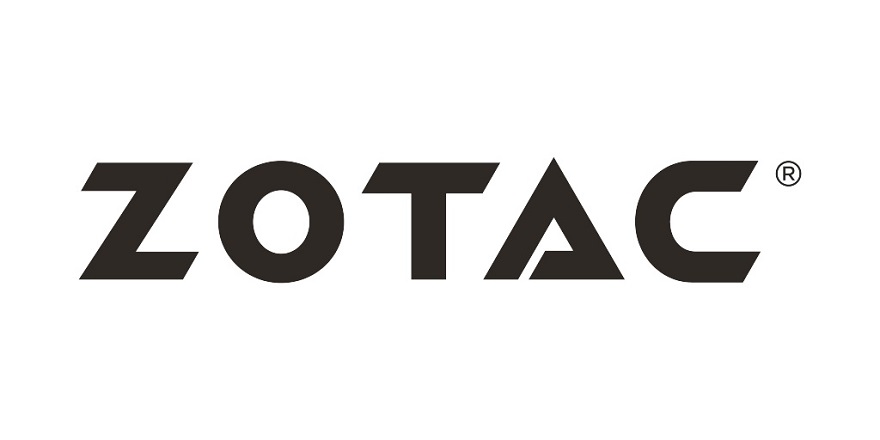 ZOTAC has unveiled its all-new ZOTAC GAMING GeForce RTX 3060 Series based on the advanced NVIDIA Ampere architecture. The ZOTAC GAMING GeForce RTX 3060 Series introduces three models – AMP White Edition, Twin Edge OC, and Twin Edge. With its efficient, high-performance architecture and the second generation of NVIDIA RTX, the GeForce RTX 3060 brings amazing hardware ray tracing capabilities and support for NVIDIA DLSS and other technologies and is priced starting at $329.
Like all RTX 30 Series GPUs, the RTX 3060 supports the trifecta of GeForce gaming innovations: NVIDIA DLSS, NVIDIA Reflex and NVIDIA Broadcast, which accelerate performance and enhance image quality. Together with real-time raytracing, these technologies are the foundation of the GeForce gaming platform, which brings unparalleled performance and features to games and gamers everywhere.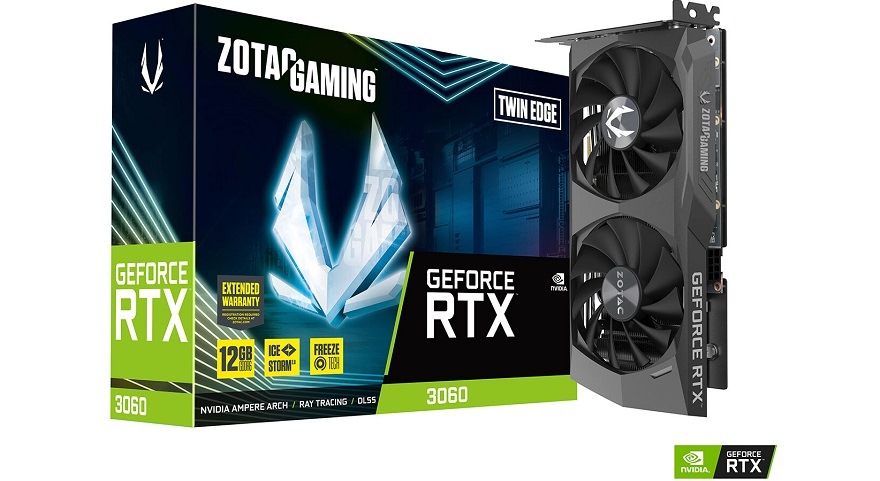 ZOTAC RTX 3060 Graphics Cards
In announcing the launch of their new 3060 graphics cards, Zotac has confirmed the launch of the following models:
AMP White Edition
The snowy graphics card delivers with a strong factory overclock out of the box with cooling to match. At just 231.9 mm / 9.13″, IceStorm 2.0 brings the advanced cooling with FREEZE Fan Stop and Active Fan Control features equipped with an offset 90 mm / 100 mm 11 blade fans, a wide aluminium fin-stack array heatsink, and five 6 mm copper heatpipes for maximum heat dissipation. The matching metal wraparound backplate and LED logo lighting unify the overall design for a balanced aesthetic.
TWIN EDGE (OC)
Twin Edge OC and Twin Edge blend performance and simplicity, featuring a compact length of just 8.8 inch or 224.1 mm in a dual slot configuration. The cooling solution consists of a wide aluminium fin-stack array heat sink paired with three 6 mm copper heat pipes radiating from a single GPU cold plate. Dual 90 mm and 11-blade fans provide up to 10% more airflow then previous generation designs and paired with FREEZE Fan Stop and Active Fan Control.
GET AMPLIFIED
Tap into the latest version of ZOTAC GAMING FireStorm Utility to fine-tune and monitor your GPU, adjust the fan speed with Active Fan Control, and more.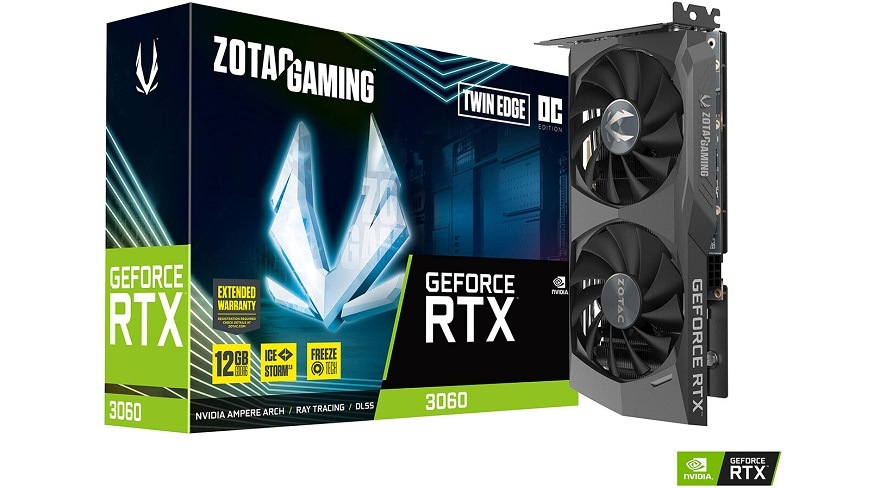 Where Can I Learn More?
The ZOTAC GAMING GeForce RTX 3060 Series will be available starting in the 2nd half of February 2021. – If you do, therefore, want to learn more about these new graphics cards, you can check out the official Zotac product website via the link here!
What do you think? Are you in the market for a new graphics card? – Let us know in the comments!