Zotac to release Pineview motherboard
---
---
---
Andy Ruffell / 13 years ago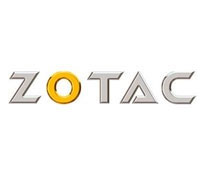 Zotac plan to release the NM10 WI-Fi by the end of this month. The board its self is packed with features such as an Atom D510 dual core clocked at 1.67ghz, the integrated graphics are part of the Intel GMA 3150 series but the board has the ability to be upgraded to another card via its PCI-Express X16 slot. It also has a single PCI x1 slot for possible upgrading of other peripherals including sound cards.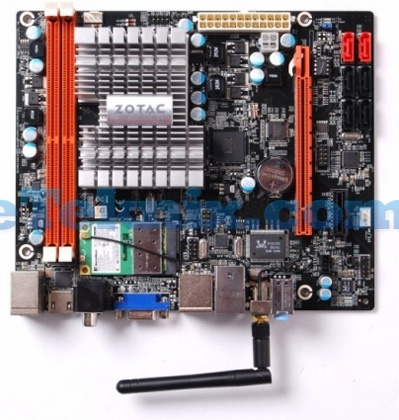 With the Zotac board, connectivity is far from being a problem sporting Wi-Fi, 10 USB and Gigabit Ethernet so you're far from short on connections . There is also a HDMI port however this only supports HD content at the rate of 720p, hence that is where the PCI-Express 16X slot would come in handy, having its uses for people looking to play high definition content including Blu-ray movies.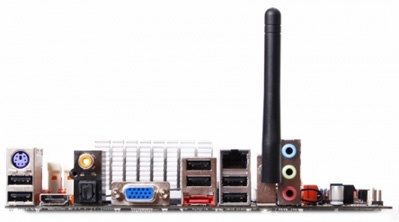 The Graphics as standard are running DirectX 9 and OpenGL 1.5 technologies and the connections available are a HDMI port and a VGA port. The board also has two single channel DDR2 240-pin DIMM memory slots that allow the board to take up to 4GB running a maximum speed of 667/800 MHz. The integrated sound drivers run 5.1 channel high definition audio, and include analog, optical and coaxial S/PDIF outputs.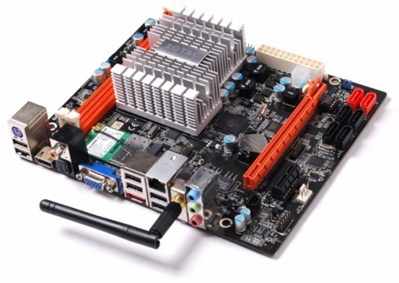 It also has a plentiful setup of disk drive connections including 2 x SATA 3.0Gb/s ports, 4 SATA 3.0GB/s ports with RAID technology and an eSATA port too.
The Zotac Pineview is set to release sometime near the end of the month for around £90 (€100) and is available in Mini ITX and Mini DTX form factors.
More information on this product can be found here and the product page for this board can be found here.