ZOTAC's 2nd Gen VR GO 2.0 Backpack is Now Available
---
---
---
Ron Perillo / 3 years ago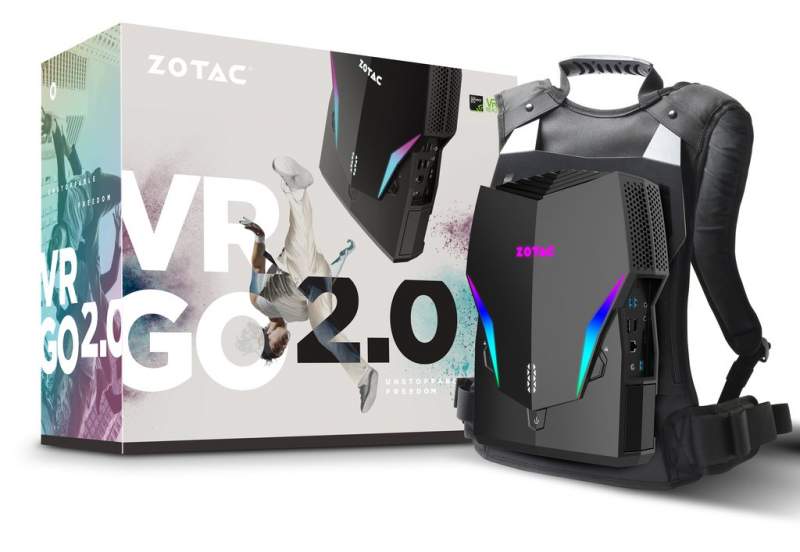 Portable VR Redefined
ZOTAC has been working on their portable VR GO system for several years now. We have actually seen the prototypes at Computex as far back as 2015. Back then it was literally just a normal backpack with a mini-PC inside. It eventually evolved into the VR GO system with a hardshell custom enclosure. Now it has evolved even further with the second generation VR GO 2.0.
It still offers the same unshackled VR experience, but now has RGB LED, up to 1.5 hours play time, lighter build, swappable batteries and 8th Gen Intel i7 processors. Virtual Reality of course, requires a lot of GPU horsepower to run. However, slapping in the top of the line RTX or GTX graphics cards will drain the battery significantly faster. Which is why ZOTAC has opted to use a GTX 1070 video card instead. This provides lower power consumption while being powerful enough to run VR games.
What Else is New in the ZOTAC VR GO 2.0?
The custom chassis of the VR GO 2.0 system is designed so that the batteries can swap out on the side. The IO connectors are also in the same location, so that the cables does not interfere with the user's movement. The backpack also has additional foam padding and back support, with improved shoulder straps than the previous design.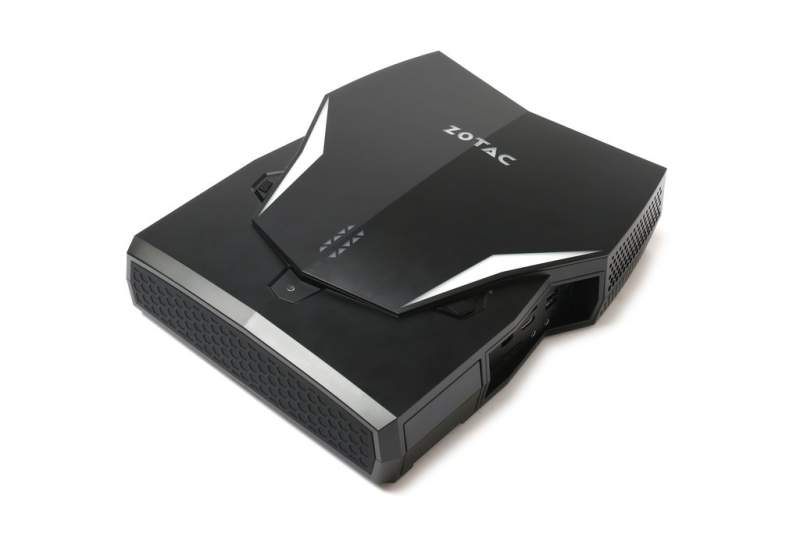 Another concern would be the thermal management, since heat generated from the powerful components can make wearing the device uncomfortable. Which is why ZOTAC designed the ventilation to push hot air away from the body. All while ensuring that the user's movement does not block the exhaust ports.
For the full product specifications, visit the official VR GO 2.0 landing page.