Zyxel Announces WAC5302D-S 802.11ac Wall-Plate Unified Access Point
---
---
---
Bohs Hansen / 6 years ago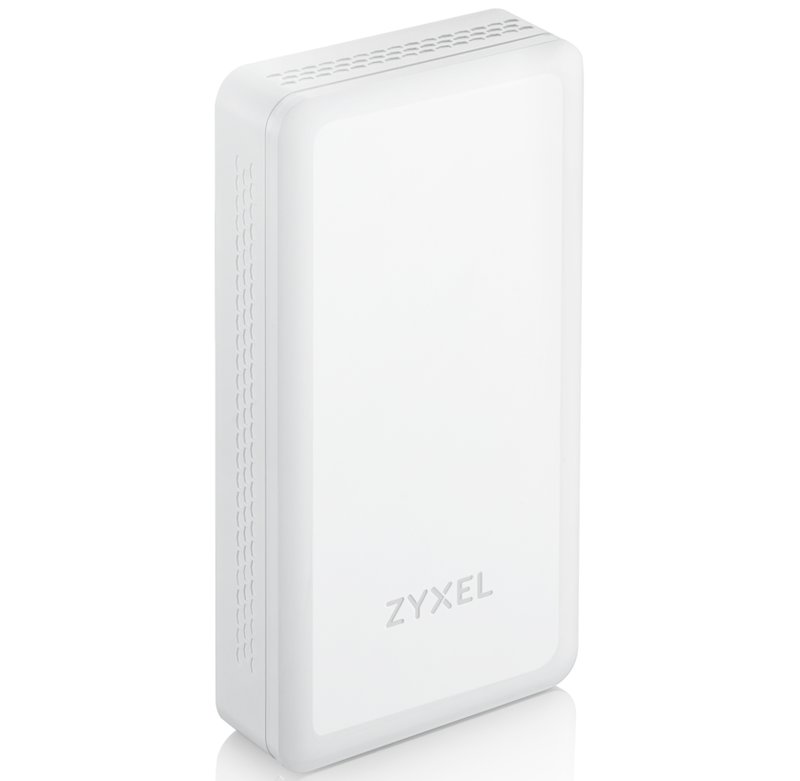 Zyxel announced that it has begun shipping the WAC5302D-S 802.11ac Wall-Plate Unified Access Point, a compact and universal access point for guest rooms and common areas, that can deliver high-performance with both wired and wireless networking solution.
The compact size and design allow the WAC5302D-S to be mounted inconspicuously on an outlet box, wall, or desk without the need for an additional mounting kit. That makes it easy to deploy and an ideal solution for supporting IP cameras in hallways, or printers and computers in a business center, while simultaneously providing the ubiquitous WiFi coverage that guests have come to expect throughout the property.
Zyxel's WAC5302D-S connects to your network via an 802.3at PoE with 20W. From here on out, the access point features dual-band 802.11ac which supports data rates up to 1.2 Gbps. The integrated smart antenna design and beamforming technologies mitigate interference from neighbouring APs and optimise RF performance for each individual client device.

It also features three LAN ports of which 1 supports PoE. This allows easy hook-up of everything from entertainment systems and smart TVs to IP phones and other digital room features. All RJ45 ports are Gigabit Ethernet capable.

"Travellers have come to expect ubiquitous, high-speed, reliable WiFi coverage in all areas of the hotel property, and especially in the guest rooms where they're increasingly turning to high-definition streaming content on their mobile devices for their in-room entertainment. These days, a guest's satisfaction is largely based upon the reliability and speed of the in-room Internet connection," explained Shawn Rogers, Market Development Manager at Zyxel. "Our new WAC5302D-S allows hotels to provide guests with the reliable WiFi connectivity they expect by placing the network access in the room in a compact, inconspicuous housing that will not detract from the room's décor."
The Zyxel WAC5302D-S 802.11ac Wall-Plate Unified Access Point carries a limited lifetime warranty and is available now at an MSRP of $279.99. The full specifications and feature list can be found in the Datasheet in this link.