Aerocool Strike-X X-1000 Fan Controller Review
---
---
---
Ryan Martin / 10 years ago

With the increasing number of fans that most enthusiasts tend to have in their systems these days, the ability to control these becomes a vital factor in being able to stay in control of both temperatures and acoustics. Most cases now have 4 to 8 fans and most high end CPU coolers need 2 fans or mores. Even some relatively high end motherboards don't offer enough fan ports for your needs, or aren't close enough to the fans to allow you to plug fan cables in. That combined with the fact fan control software can often be buggy and problematic means the modern enthusiast system can easily become a total nightmare.
So what options does this leave you? Well as you might of guessed from the review title, we are implying the need for a fan controller. Fan controllers do serve a niche market, but if you have a lot of fans that need controlling then they can be an absolute saviour. Today we have with us a budget fan controller offering from Aerocool. However, for a budget price the Strike-X X-1000 fan controller still offers a lot of features for your money.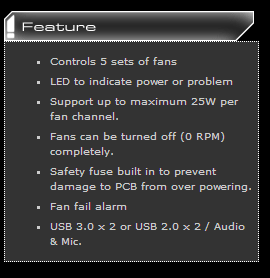 Now that you've seen a few of the features Aerocool themselves pick out as being important, let us briefly skim over the box before moving on to looking at the product and it's performance.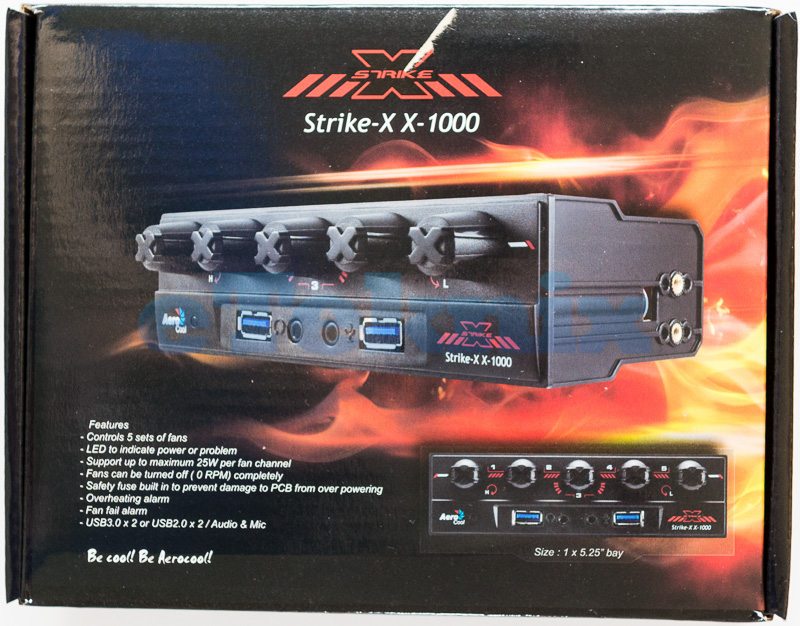 The front of the box more or less re-iterates the key features we have already seen and also points out that this unit occupies an entire 5.25 inch drive bay.