Aerocool Strike-X X-1000 Fan Controller Review
---
---
---
Ryan Martin / 11 years ago

In case you need some help with using this product, the Aerocool Strike-X X-1000 does come with quite an extensive manual. There are four screws to help you secure it into your case and two extra fan extension cables to be paired with the five main fan cables in case you find you need some extra cable length on fans near the back of your case.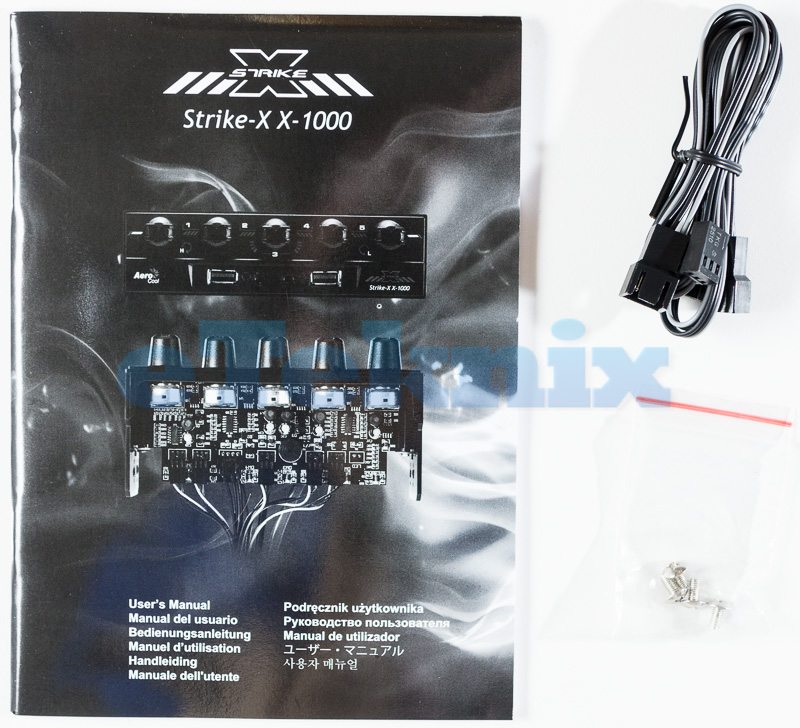 The front of the Aerocool Strike-X X-1000 is dominated by the black and red colour scheme. This makes the blue in the USB 3.0 ports and Aerocool logo stand out somewhat. Although being mainly black it should fit in with most cases on the market that are also black.

Surprisingly, the PCB is entirely black. This was something very pleasing to see, way too many fan controllers I have seen in the past utilise horrible green or blue PCBs. Other than that we can also see the speaker just above the middle fan control knob. This will warn you if a fan "fails" or basically if a fan stops spinning.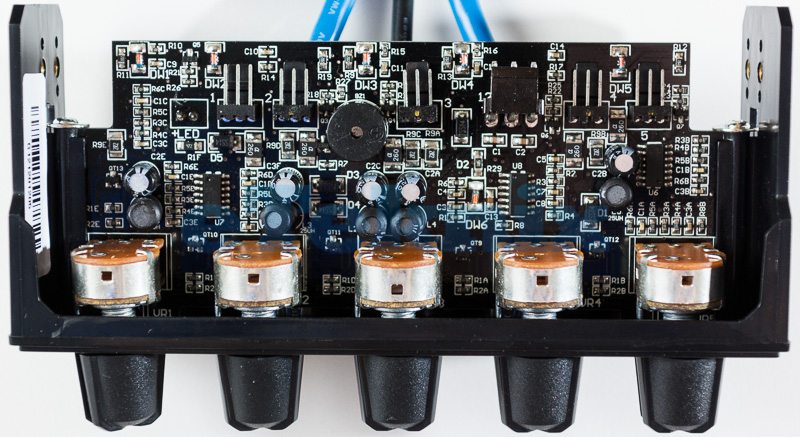 Around the back of the fan controller the only things that are hard-wired, i.e. non removable, are the USB 3.0 and audio cables. These essentially act as extra front panel connectors and the quality and speed of these will be entirely dependent on the audio quality of your motherboard and USB 3.0 controllers. If you happen to lack USB 3.0 then Aerocool have also included a USB 2.0 header on the same cable for backwards compatibility, which is excellent to see.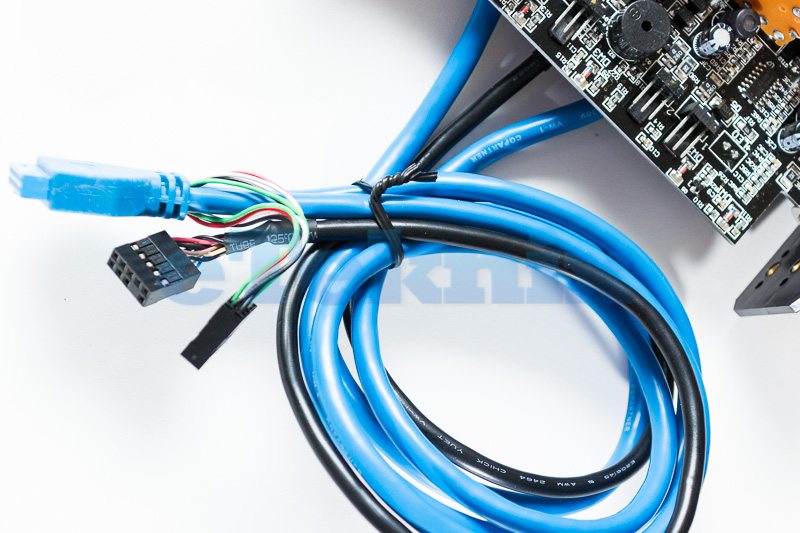 Included are five fan cables of which only one allows you to plug in a 4 pin, that is the one labelled fan 1. Unfortunately the rest of the 3 pin cables (fan 2 to fan 5) are not "open ended" i.e. you can't plug a 4 pin into them and let the fourth pin over-hang. Consequently any 4 pin fans you have, will need to be connected via 4 pin to 3 pin fan cables which Aerocool do not provide. However, it is worth noting 4 pin fans can be controlled via your motherboard anyway!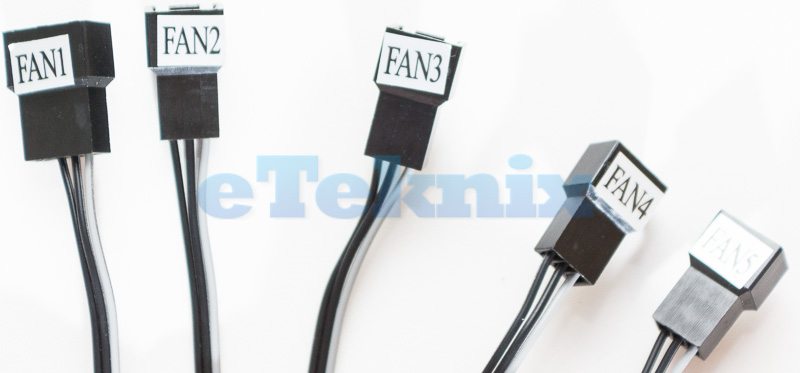 The power cable uses a custom 3 pin connection to the PCB but is powered by a single molex at the other end. This molex also acts as a pass through meaning if you don't have any spare molex ports then you can still power the fan controller and the device that is already plugged into the molex port.