Amazon CEO and World Richest Man Jeff Bezos Sells $1b in Stock
---
---
---
Mike Sanders / 5 years ago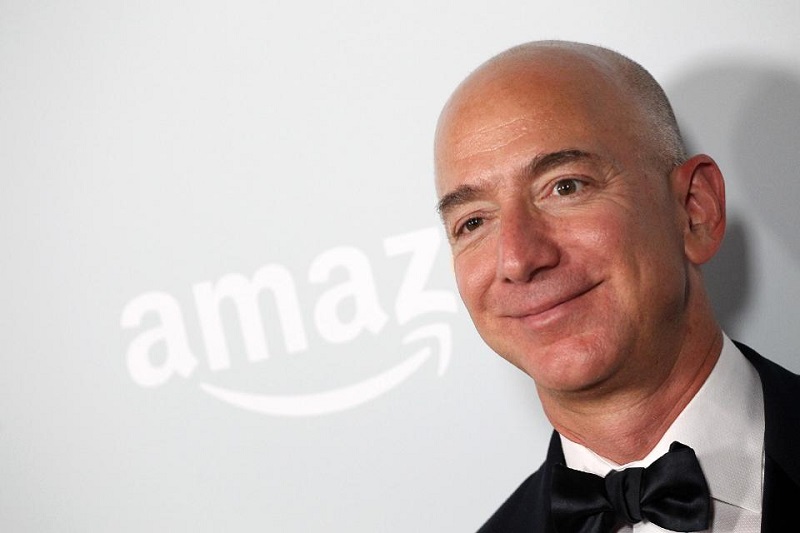 Jeff Bezos Sells $1b in Stock Fueling Speculation on a Trip to Space
Following a better than expected 3rd quarter, Amazon stock shot up by 13% last month. Now, as you can imagine, if you own Amazon, that's exceptionally good news. Jeff Bezos recently topped Bill Gates to the title of 'worlds richest man'. I suspect that by the time I have finished writing this article, he will have earned more than I will in the next 100 years.
The Amazon CEO recently decided to sell over $1b in Amazon stock reports CNET. This has led to a lot of speculation as to exactly what he plans to do with that money. If reports are to be believed, the raising of the cash may form plans for either than the man himself or even perhaps the company to start looking at the stars.
The company is, after all, looking to innovate how it delivers to your door. Perhaps it is considering how to deliver itself into space.
Amazon heading for space!
Elon Musk, the CEO of Tesla has often been in the news regarding his space research. Rocket X certainly has been one of his major projects over recent years. Therefore, the prospect of the Amazon CEO looking to get involved should be too surprising.
Jeff Bezos' has nurtured his space project, Blue Origin, for quite some time. He was recently quoted as saying that pretty much any spare cash he has generally gone into the project. Personally, I think $1b is a little bit more than 'spare cash'. Then again, I don't own Amazon. Any such plans, however, is a better implementation of the cash than it just sitting in his bank account.
Perhaps he asked 'Alexa' what he could spend a billion dollars on.
It does raise the interesting question of a space-race between Amazon and Tesla. Hopefully, it will be a little more friendly than the US/Russia in the 1960's.
Who do you think would win? – Let us know in the comments!