Amazon Warehouse Working Condition Concerns Raised Again
---
---
---
Mike Sanders / 5 years ago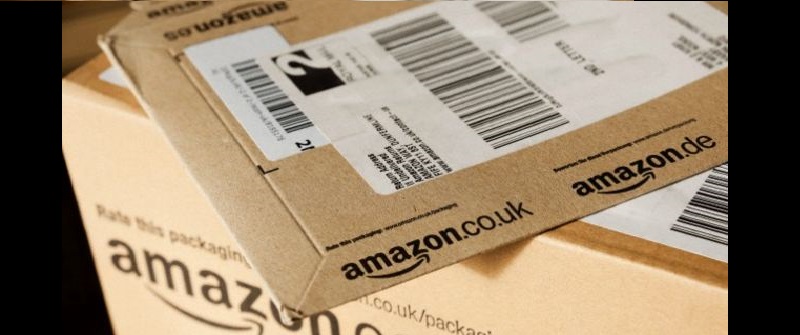 Amazon Warehouse Working Condition Concerns Raised Again
Given the exceptional popularity of Amazon, you would hope that working for them would be a reasonably pleasant experience. You do, after all, largely assume that the larger corporations are generally not bad places to work. It's for these reasons that McDonalds and Walmart usually feature so highly on 'best place to work' lists. It doesn't appear though that Amazon is ever going to get on that list. Well, maybe if you worked in an office for them, but certainly not the warehouse.
Over the last year, numerous stories have emerged that the Amazon Warehouse may be one of the worst places to work. You are constantly being monitored for time and effectiveness (including bathroom and lunch breaks) and, in addition, the company was recently awarded an employee tracking device which could potentially see this taken to a whole new level.
In a report via The Guardian, however, it seems that there are numerous instances of other grievances from employees (current and former) in specific regard to the way the company treats workplace injuries.
Regular Failure To Deal With Workplace Injuries
In the report, a thorough investigation was conducted into many fulfilment centres in the US. Of these, they found multiple employees who had work-related injuries. Of these though, they felt the company rather than attempting to address these problems, merely effectively tried to get rid of the employees. Although the report doesn't state this categorically, the angle presented appears to suggest constructive dismissal. One such employee reported that the lack of support from Amazon due to her injury led to her being unable to pay the bills. As such, she lost her home and now lives out of her car.
Ms Allen, the specific employee in this instance has said: "They offered me a buyout, only for $3,500, which meant I would have to sign a non-disclosure agreement to not say anything derogatory about Amazon or my experience."
Just in case you can't figure it out, she waived this offer to speak openly of her experience.

What Have Amazon Said?
In answer to the investigation, Amazon has issued a statement saying: "Amazon has created over 130,000 jobs in the last year alone. And now employs over 560,000 people around the world. Ensuring the safety of these associates is our number one priority. Operational meetings, new hire orientation, process training and new process development begin with safety. And have safety metrics and audits integrated within each program. While any serious incident is one too many. We learn and improve our programs working to prevent future incidents."
Regardless of what Amazon has said though, this does represent more instances that would seem to suggest that if you are in need of a job, their warehouses are perhaps best avoided! We do, however, add the caveat that none of this fresh investigation seemed to refer to any UK warehouses.
What do you think? Have you ever worked for Amazon? What were the conditions like? In addition, would you recommend them as an employer? – Let us know in the comments!
Update!
Since posting the article, Amazon has provided us with a statement saying: "We don't recognize these allegations as an accurate portrayal of working at Amazon. We are proud of our safety record and thousands of Amazonians work hard every day innovating ways to make it even better. Amazon has created over 130,000 jobs in the last year alone and now employees over 560,000 people around the world. Ensuring the safety of these associates is our number one priority. We encourage anyone to come see for themselves by taking a tour at one of our fulfilment centres"