AMD 6700 XT is Worse than the 5700 XT in Crypto-Mining!
---
---
---
Mike Sanders / 2 years ago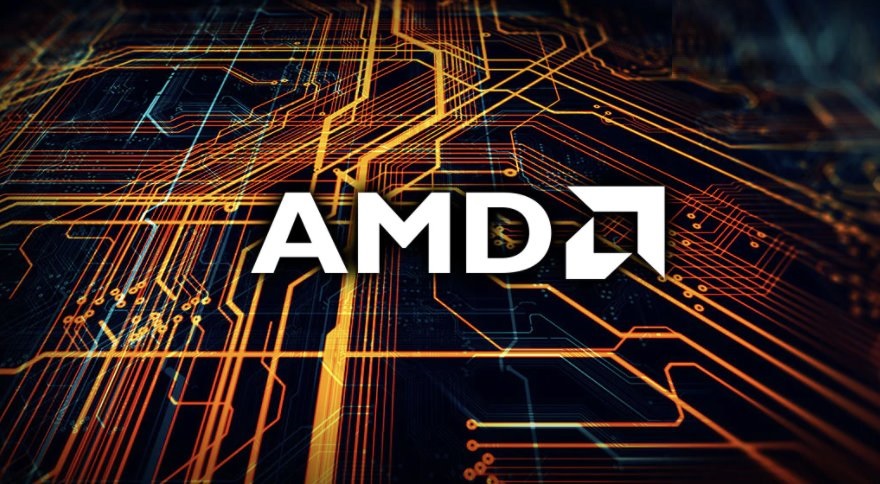 With the AMD Radeon RX 6700 XT graphics card set to be released on March 18th, one of the biggest questions from the gaming-orientated community is whether, unlike pretty much every other GPU that's come out since last September, is this one actually going to be available to purchase. In other words, how good (or bad) is the stock going to be!
Well, the short version is, it's looking grim. Only yesterday, we reported that the entire stock allocation for Europe may only be a 'few thousand' units and, with cryptocurrency mining still in a big boom, fears were rightly raised that miners might've been turning their attention towards this GPU as a new alternative. In that regard, however, there may be some good news! Following a report via Videocardz, leaked images have been posting online that potentially show that the 6700 XT might not actually be that good at mining!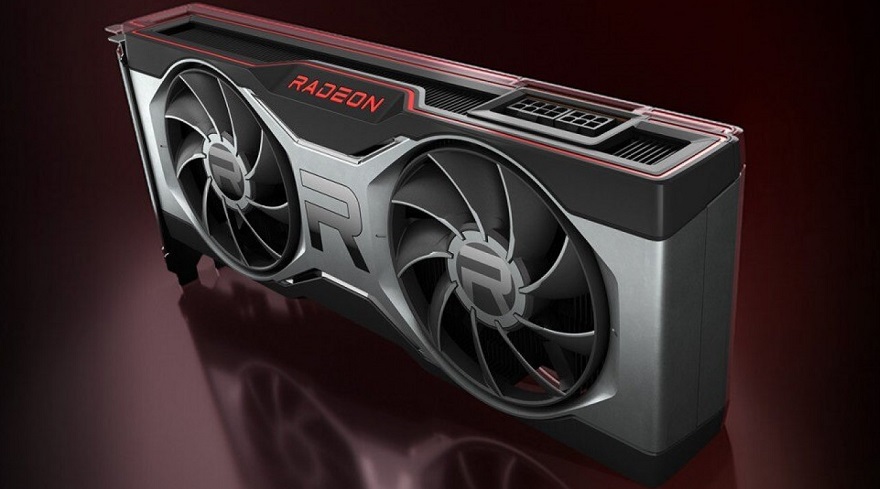 AMD Radeon RX 6700 XT Mining Performance!
Following specific testing in Ethereum mining capacity, it has been discovered that the 6700 XT can generate something around a 43 MH/s hash rate. A figure that is, if accurate, significantly lower that than achieved on the last-gen 5700 XT which could pump out around 54.3 MH/s. – So, from this, we can draw either one of two conclusions. Either AMD (like Nvidia) has specifically throttled the hash rate performance of the 6700 XT, or, better still, it's actually just not that very good at mining!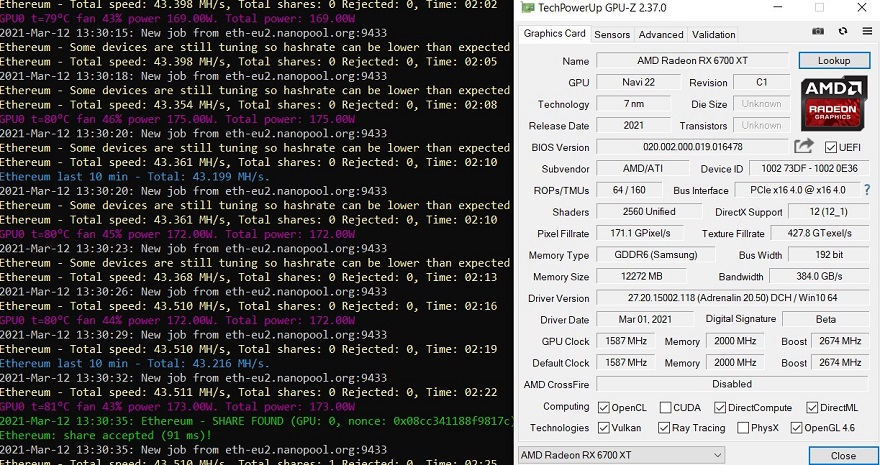 This COULD Be Good News!
If the AMD Radeon RX 6700 XT is indeed a little disappointing in terms of its cryptocurrency mining potential, the good news is that this particular aspect of consumers may choose to ignore this GPU entirely. Yes, some will still buy it (with the lack of anything else being available), but overall, cryptocurrency mining nearly always boils down to GPUs that can (relatively) quickly offer a positive return on the initial purchase.
So, in other words, although stock levels are still almost certainly going to be pretty crap, the 6700 XT is at least not looking to be a particularly tasty proposition for miners. And that can only be a good thing for gamers looking for an upgrade!
What do you think? – Let us know in the comments!