AMD Radeon R9 295X2 8GB Graphics Card Review
---
---
---
Ryan Martin / 9 years ago
Introduction
---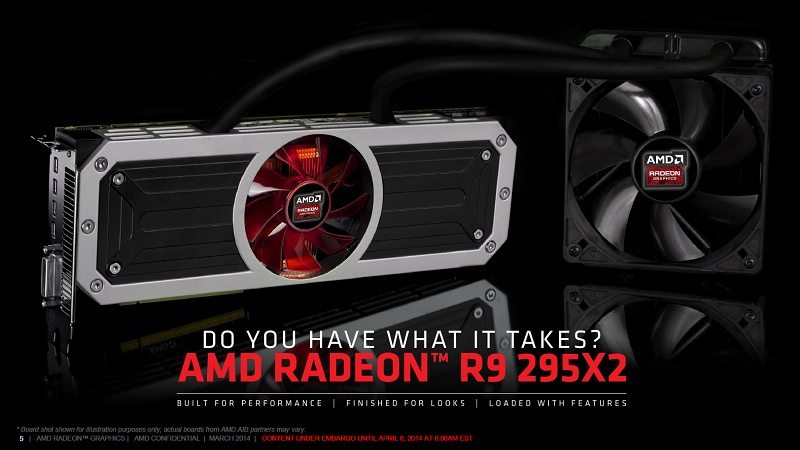 The AMD Radeon R9 295X2 graphics card is finally upon us. I know a lot of people have been eagerly awaiting this graphics card for the last few months – I myself I have been tracking its existence since AMD phased out the HD 7990 – it was inevitable there would be a replacement. Yet when we first got our hands on the R9 290X I wasn't so sure how feasible a dual Hawaii GPU graphics card was going to be – the R9 290X was already an immensely hot graphics card with significant heat and noise problems – how could AMD make a graphics card with two of these GPUs work? The inspiration for the AMD Radeon R9 295X2 appears to have come from ASUS' Ares II graphics card which made use of a hybrid cooling solution on a similar dual GPU solution. AMD clearly knew of the weaknesses of the Hawaii core and they have shaped the AMD Radeon R9 295X2 to correct those weaknesses. Thus AMD's first ever water cooled reference graphics card has been born and what a performance monster it looks set to be. With two fully enabled Hawaii GPUs the Radeon R9 295X2 boasts an impressive 12.4 billion transistors, 5632 Stream processors ( 2 x 2816) and 11.5 TFLOPS of compute power.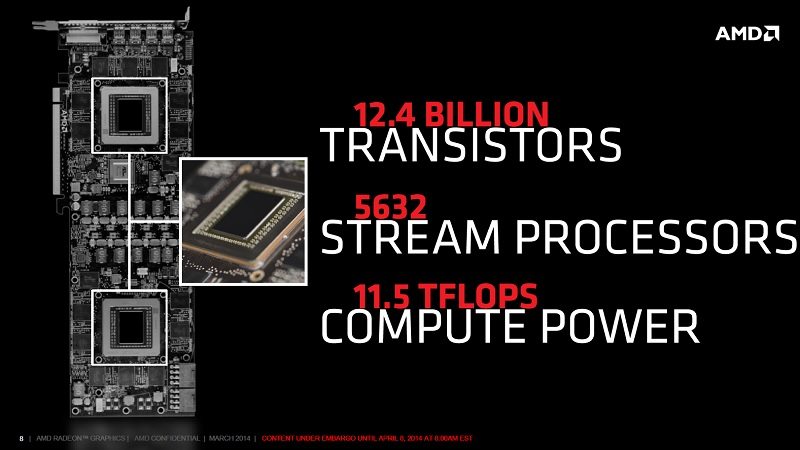 The Radeon R9 295X2 gets a hefty 8GB of GDDR5 memory over dual 512 Bit memory buses but course only 4GB is usable as the GPUs have to mirror each other. 4GB is still a heck of a lot of frame buffer and so this beast is really targeted at multi-panel gaming (5760 x 1080, 7560 x 1600 and so on) or 4K (3840 x 2160). Unlike the Radeon R9 290X and R9 290 the R9 295X2 easily has enough power to rip through 4K gaming with 60 FPS and upwards.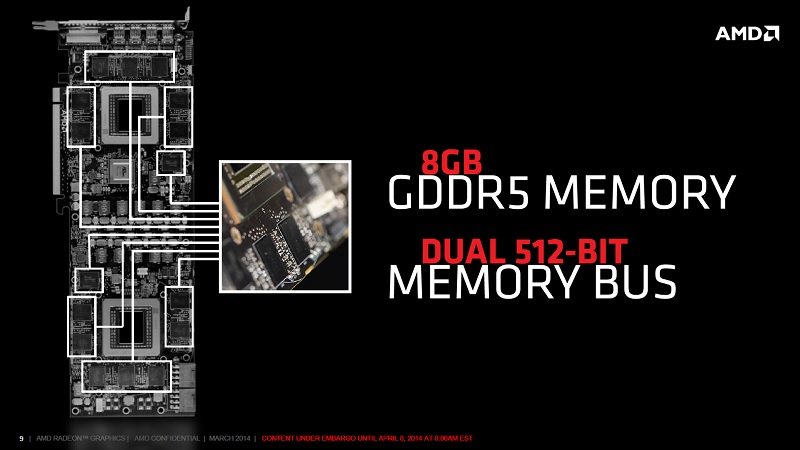 One of the keys to successfully crafting the dual Hawaii GPU is the use of Asetek's AIO cooling system. The Radeon R9 295X2 makes use of two pump heads for each GPU feeding into a 1.5X thickness 120mm radiator. For such a monstrous 500W unit the cooling solution is relatively tame. The 120mm radiator is important because it allows compatibility with the maximum range of cases – you could easily mount it at the rear of most ATX cases or on the side panel of most ATX cases.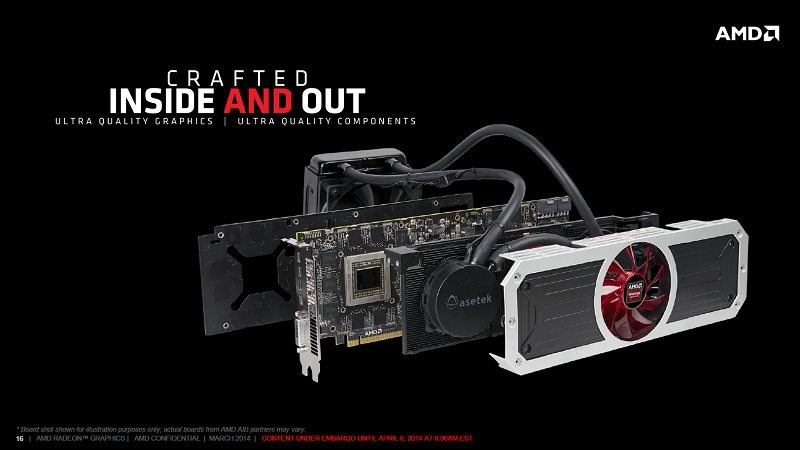 AMD's second main problem, power consumption, has been circumvented by pushing beyond the limits of the ATX power delivery specification. Typically we'd see graphics cards always follow the golden rule of power delivery – 75W through the PCIe bus, 75W through the 6 pin and 150W through the 8 pin. In effect this means AMD's R9 295X2 should be a 375W card because it has dual 8 pins. However, this is a 500W card and AMD is relying on people having power supplies capable of supplying 28 Amps to each of the 8 pin connectors. I'm not sure why AMD didn't just opt for three 8 pins as I've seen a lot of other high-end GPU solutions use this. The end result is that you will need at least a 750W power supply of a really high quality if you want to be able to use this graphics card. However, given the $1500 price tag I don't think the expectation that the buyer should have a top-notch power supply is an unrealistic one.
Specifications Analysis
We've already established that the Radeon R9 295X2 is a seriously expensive product targeting the enthusiast but how does it compare to other high end offerings on the market. Clearly there are a few competing solutions: GTX 780 Ti SLI, GTX Titan Black SLI and R9 290X CFX. The last-gen HD 7990 and GTX 690 are both now EOL and out of stock at most retailers while the yet-to-be-released GTX Titan Z will probably be a similarly fast product, though at $3000 you'd be almost nuts to consider buying one. That's not to say I think $1500 is good value for money either but when sat next to the GTX Titan Z it certainly looks "reasonable" shall we say?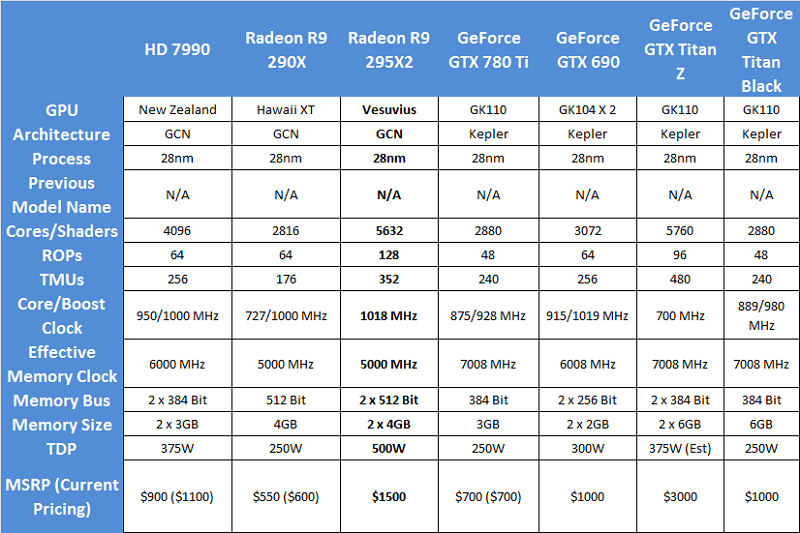 Packaging and Bundle
Our R9 295X2 sample turned up in this rather secretive and snazzy looking briefcase.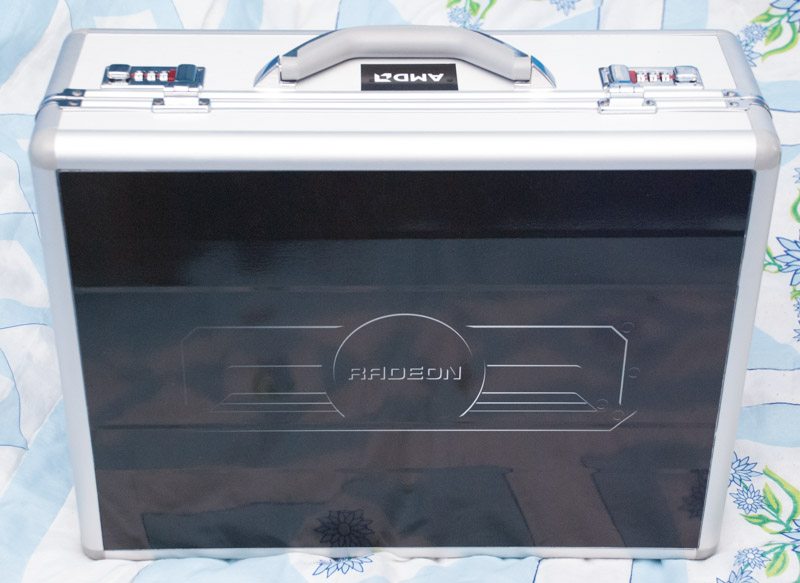 Inside we simply found the card with its attached cooling solution, there were no accessories or bundled items.