AMD Radeon R9 295X2 8GB Graphics Card Review
---
---
---
Ryan Martin / 7 years ago
A Closer Look
---
Before we have a look at some of the photos we took, below are some of AMD's exploded-view press photos. This gives you a chance to see what this product is really made of on the inside before we check out the outside.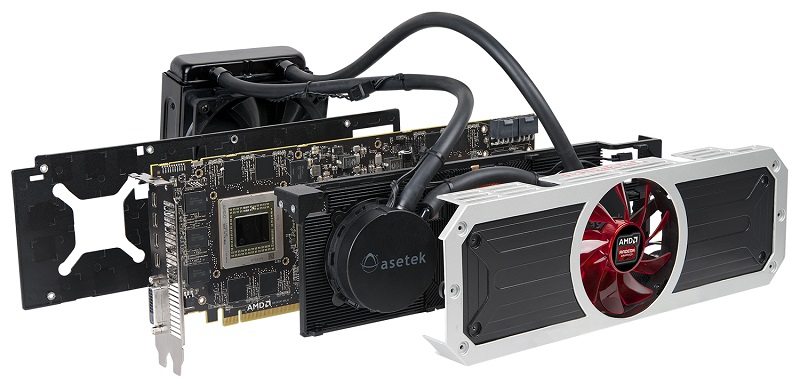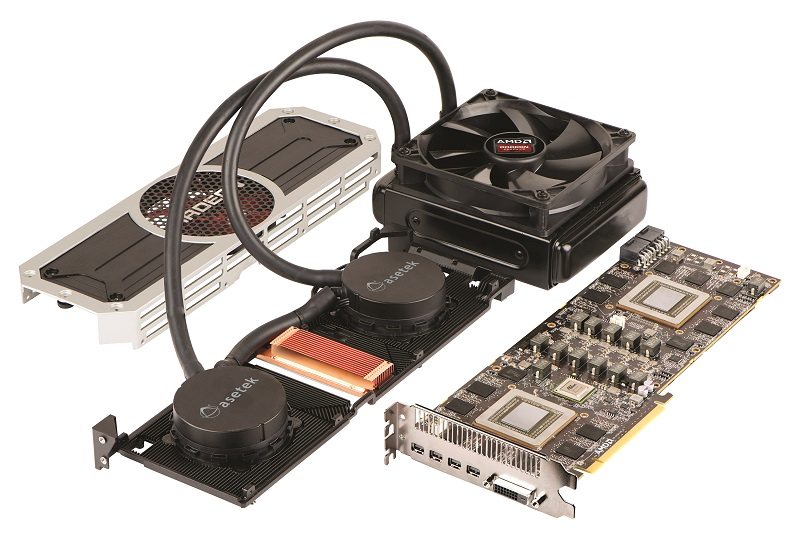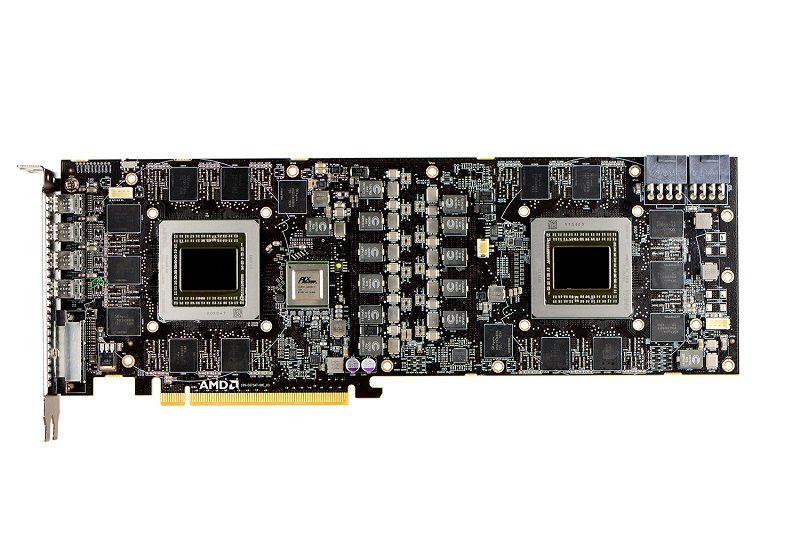 The card looks very up-market compared to what AMD normally produce. There is a real feeling with this product that AMD have lovingly crafted the design and the aesthetics, in a similar way Nvidia has done since their GTX Titan introduced a high quality metal cooling solution.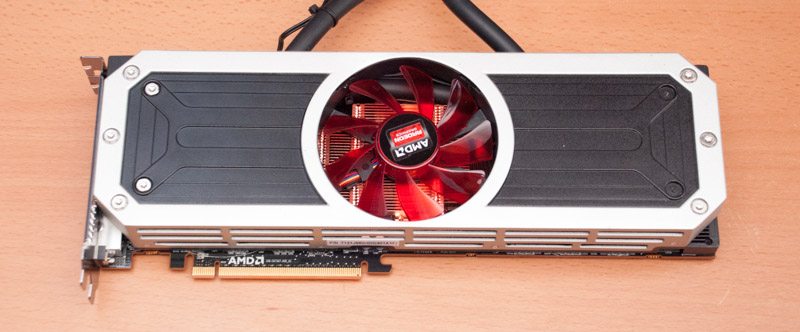 There is a large black PCB on the rear of the card for aesthetic purposes.

The top reveals some venting for air to flow around the VRM and memory, you can also see the two rubber water cooling tubes coming out from each of the GPUs.


Two 8 pin connectors along with the PCI bus supply the 500W of juice this card needs.

Each of the GPUs has AMD's usual spring loaded backplate that is easily removable for cleaning and such.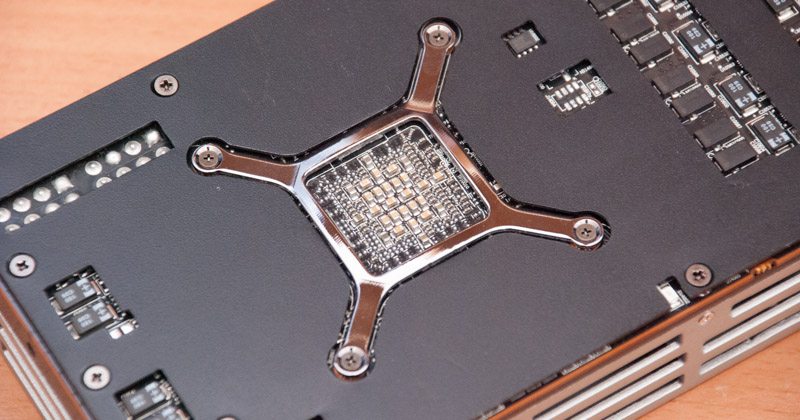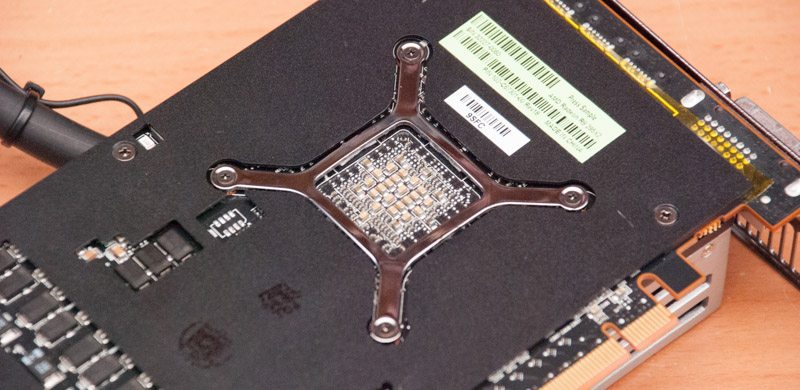 The VRM assembly is in the middle of the card and is not connected to the backplate.
The bottom features ventilation to allow the VRM and memory to "breathe".

The end reveals more ventilation.

The rear I/O has four mini-DP and a single DVI. This gives you masses of display connectivity options although personally I would like to have seen HDMI for those who are considering this for Eyefinity set ups, that said you can still buy mini DP to HDMI adapters.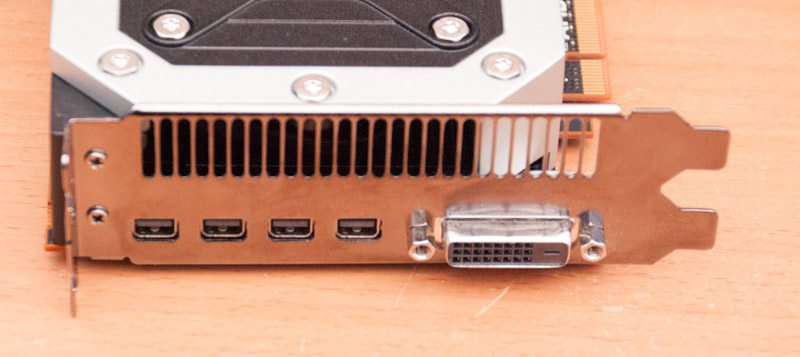 The cooling solution uses an AMD branded 120mm PWM controlled fan.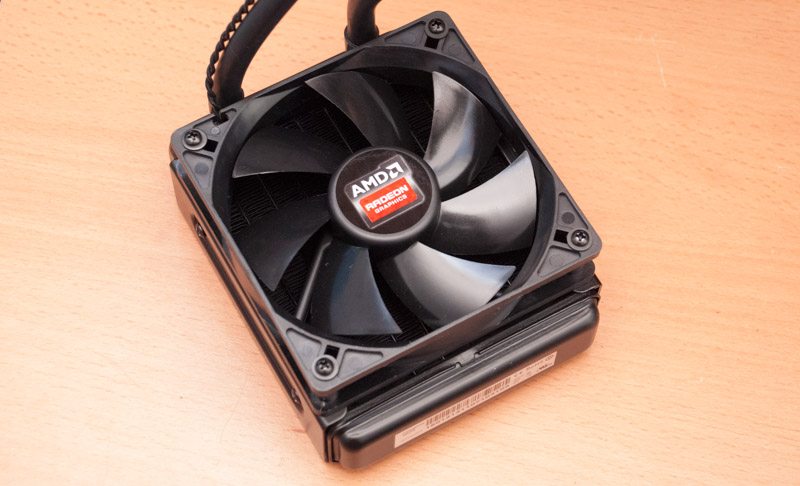 The unit has a 38mm 120mm aluminium radiator and a 25mm thick 120mm fan so you'll need to have the space to mount this somewhere inside your case be it on the rear 120 mount, a top 120 mount or even on a side panel 120 mount.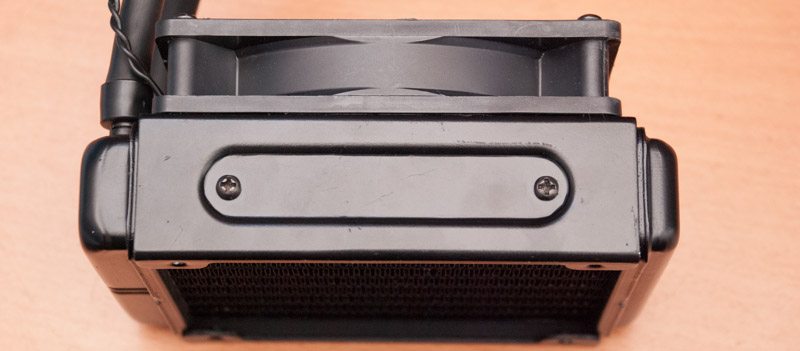 The radiator has space for an additional fan, or you can attach it to a case fan for some extra cooling performance.