AMD Ryzen 7000 is Now Getting Big Discounts in North America!
---
---
---
Mike Sanders / 2 weeks ago
AMD has made very little secret of the fact that sales of its new Ryzen 7000 processor platform haven't been particularly high. – And, in fairness, this shouldn't be overly surprising to them considering that they predicted this would happen way back in June. The biggest problem for consumers, of course, is the fact that with Ryzen 7000 moving to a new socket this requires a new motherboard. And then, on top of that, you'll also likely need to purchase some DDR5 memory since AM5 offers no DDR4 support.
Put simply, moving to Ryzen 7000 is an expensive transition.
Over the last couple of weeks, however, we've seen more than a few indications that AMD was looking to combat this by introducing some pretty notable price cuts on their Ryzen 7000 CPUs. With discounts already being spotted in both Europe and Asia, however, following a report via TechSpot, it appears that this is now also happening in North America!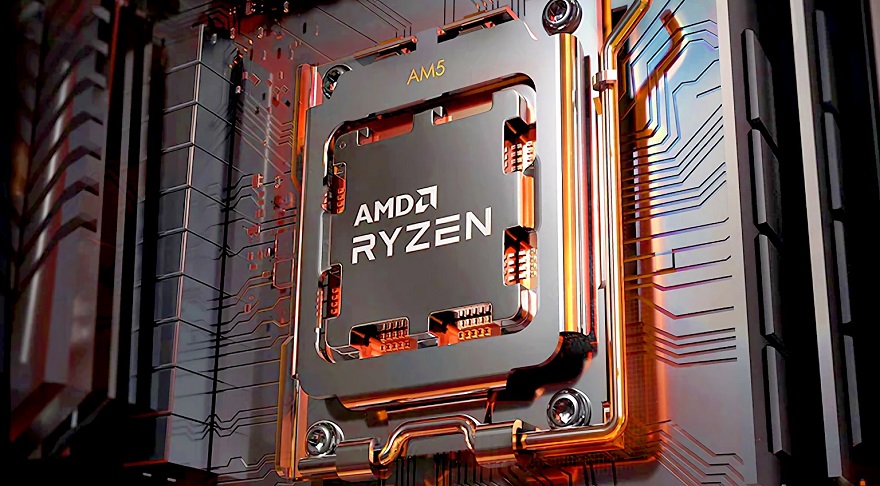 AMD Ryzen 7000 Now Seeing Big Discounts in North America!
Whether this is temporary or permanent is hard to say, with discounts being applied across the entire range of current Ryzen 7000 CPUs on NewEgg US, however, it seems pretty clear that AMD isn't just testing this out regionally, but more so, Ryzen 7000 might be getting price cuts worldwide in other to help bolster the disappointing sales.
Admittedly though, for people who went in early on Ryzen 7000, seeing 15-20% already knocked off the price tag is undoubtedly going to be more than a little early. Particularly since the processors haven't even been on the market for 2 months yet!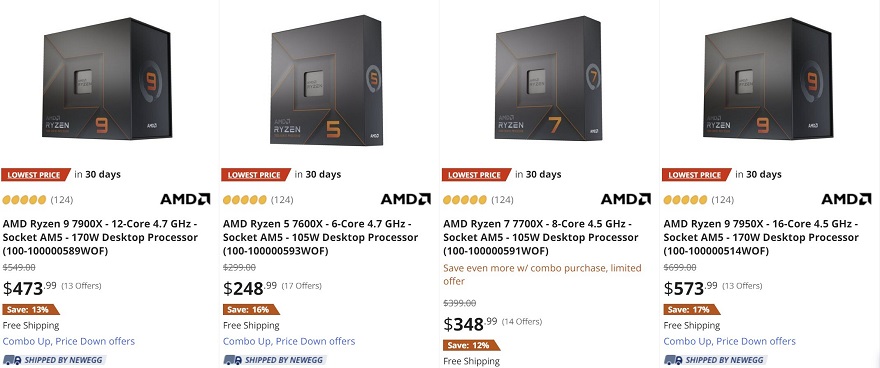 What Do We Think?
Seeing a Ryzen 7600X available for less than $250 is, quite frankly, incredible considering that this is, for all intents and purposes, not just brand spanking new but also the CPU which has typically always represented the most popular consumer choice in prior generations. – Overall though, it seems pretty clear that AMD is willing to price cut now in order to help get a few more people over onto their latest CPU platform.
In many respects though, at these prices, I'd almost be tempted to buy the processor now and wait until January/February when more affordable lower-tier motherboards should be hitting the market, and, all going well, DDR5 will continue its downward cost trend!
What do you think though? Are these price cuts enough to help you afford to make the move? – Let us know in the comments!