AMD Ryzen 7000 Price Cuts Might Be Landing in Europe!
---
---
---
Mike Sanders / 3 weeks ago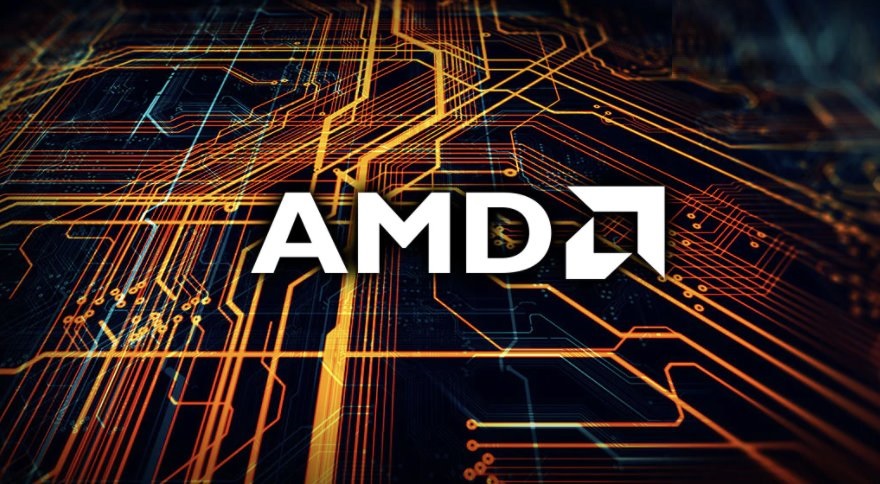 AMD's Ryzen 7000 processors are undoubtedly an excellent choice. For general consumers like you and me, however, they do come with one pretty notable caveat. Namely, that unlike prior Ryzen generations (excluding the first obviously) the transition cost for this latest generation is significantly higher than usual. – It's not just buying a new CPU, but it's also the cost of getting an AM5 motherboard, and then DDR5 memory since Ryzen 7000 isn't offering any DDR4 support.
Overall, moving to Ryzen 7000 is quite expensive, and, ultimately, this is almost certainly why, despite their potent performance, the initial sales for the platform have been poor.
With that being said, however, over the last few weeks, there have definitely been indications that AMD may have been forced into some proactive action on this matter to help bolster their processor sales. For example, Ryzen 7000 CPUs are already getting some pretty notable discounts in China, and more recently, even the Ryzen 5000 platform was getting big price cuts in North America.
Following a report via Videocardz, however, it seems that significantly big price cuts for Ryzen 7000 CPUs might already be arriving in Europe right now!
AMD Ryzen 7000 is Getting Big Discounts in Europe
Taking figures from a number of major European retailers, it has been found that many are now applying some pretty big discounts on, pretty much, all of the current AMD Ryzen 7000 processor offerings. – The biggest is seemingly coming to the flagship 7950X which has seen its price drop by around €200 since its release just 7 weeks ago with it currently available (from some sources) for just over €660.
And as noted above, this isn't merely restricted to the flagship, but all other models are apparently getting discounted by around 10%-20% which, at the other end of the scale, has seen the 7600X drop below €300.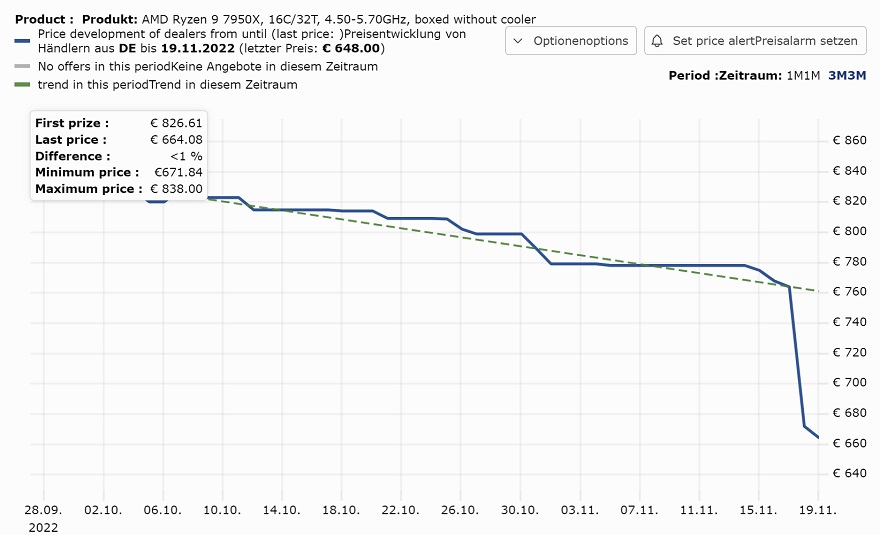 What Do We Think?
Based on the overall scope of these discounts, this isn't merely retailers looking to get a quick cash grab in the run-up to Christmas. Nor, indeed, any kind of competitive move between the companies. – If AMD Ryzen 7000 processors are getting this heavily discounted, it can only be because AMD is reducing their price. And, in fairness, a move which was probably necessary to at least start getting their latest processor generation off the ground.
At the moment, and specifically with the current lack of affordable lower-tier motherboard options, moving to Ryzen 7000, roughly speaking, requires a minimum of around £800. – It's a lot of money to spend, and not just because times are hard at the moment, but more so, there still appears to be plenty of life left in the AM4 platform (AMD themselves have said so!).
I mean, as much as I love what AMD has done with Ryzen 7000, I'm not planning to move away from my 5600X any time soon. And, I suspect, many other people feel the same way too. – Who knows though, if these prices continue to fall, maybe a few might be tempted to make the move!
What do you think? – Let us know in the comments!