AMD Ryzen 7000 Listed in Upcoming HP All-in-One Desktop PC
---
---
---
Mike Sanders / 10 months ago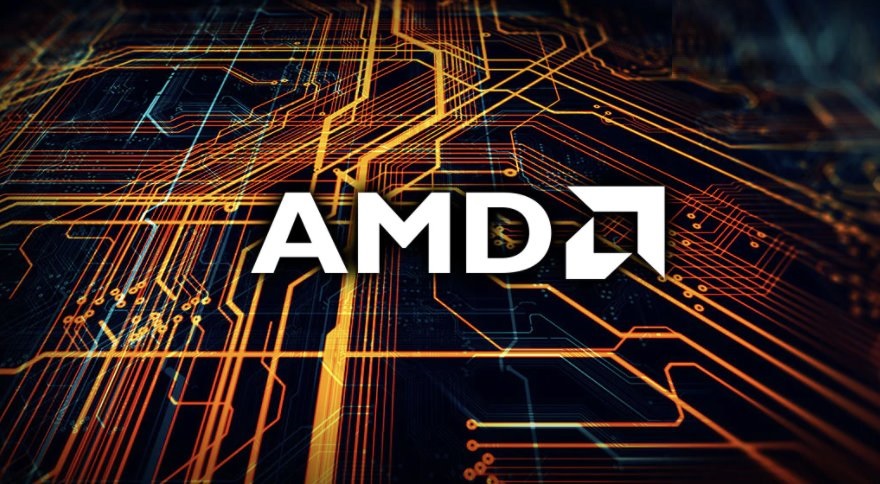 With Intel set to release its Alder Lake-S processor next month, AMD wasn't expected to fire back with its new desktop Ryzen processors until at least late 2022. However, following a report via Videocardz, an eagle-eyed user has spotted a new upcoming HP all-in-one desktop system that will reportedly offer consumers the choice of either an Alder Lake-S CPU or far more intriguingly, a Ryzen 7000 processor!
Is Ryzen coming much sooner than we expected? Well, probably not, but let's dive down this rabbit hole a little first!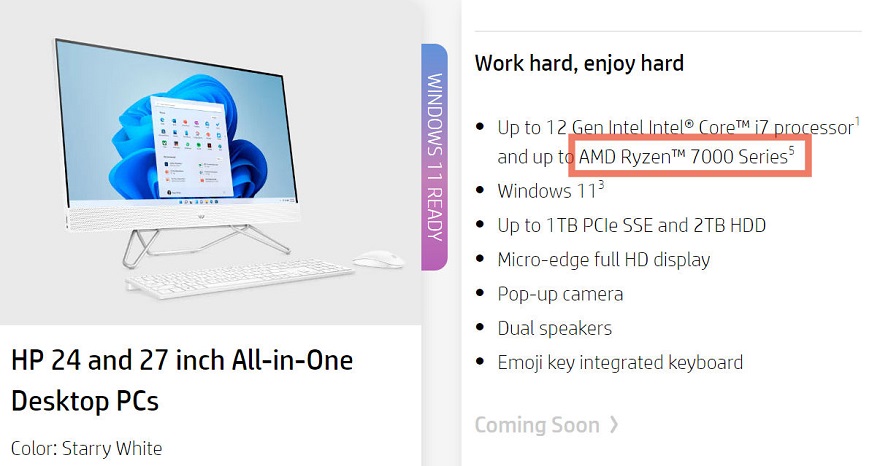 HP All-In-One Systems Coming Soon With AMD Ryzen 7000 CPUs?
Based on all known information to date, AMD isn't expected to release their next-generation Ryzen processors until very late in 2022 (likely around September/October). Seeing one listed here, especially in a system 'coming soon' is certainly more than a little interesting. – What about that whole 'Ryzen 7000' thing though? Where is Ryzen 6000? Well, based on a lot of rumours over the last 6-9 months, it's understood that AMD may choose to 'skip' a generation here to bring their processor series in line with their current Radeon graphics cards.
So, is AMD Ryzen 7000 coming a lot sooner than we all thought? Is it getting a launch in early 2022? Possibly during CES 2022? – Well, sorry to be a party pooper, but the answer is 99.9% (probably) no!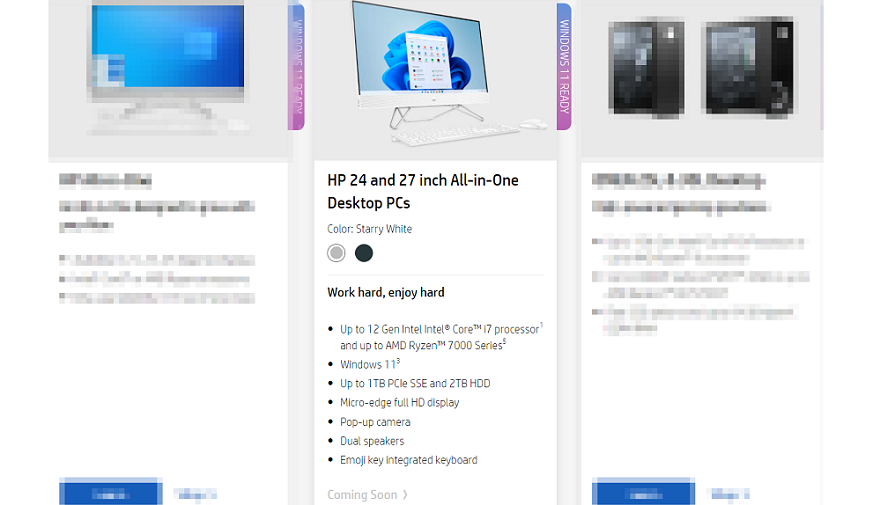 What Do We Think?
While this HP system is certainly intriguing, more than anything, we suspect that this is probably a typographical error. Our best guess is what they meant to say is that this will be a Ryzen 7 processor from the 5000 series. Such as, for example, the Ryzen 7 5800X. With this in mind, you can see how an error like this could potentially be made. Particularly if the person writing it isn't overly familiar with the Ryzen naming structure.
What is interesting though is that, at least at the time of writing, the system citing the Ryzen 7000 processor is still live on their website. I know it's the weekend, but I would've thought that this would've been corrected pretty sharpish following its discovery.
While we are still going to throw a damp towel over this, however, and still fully expect the next AMD Ryzen to arrive in around a years time, could it be happening sooner? Well, it's a slim chance, but following this news, it's a chance nonetheless!
What do you think? – Let us know in the comments!