Antec ISK-600 mITX Chassis Review
---
---
---
Peter Donnell / 9 years ago
Introduction
---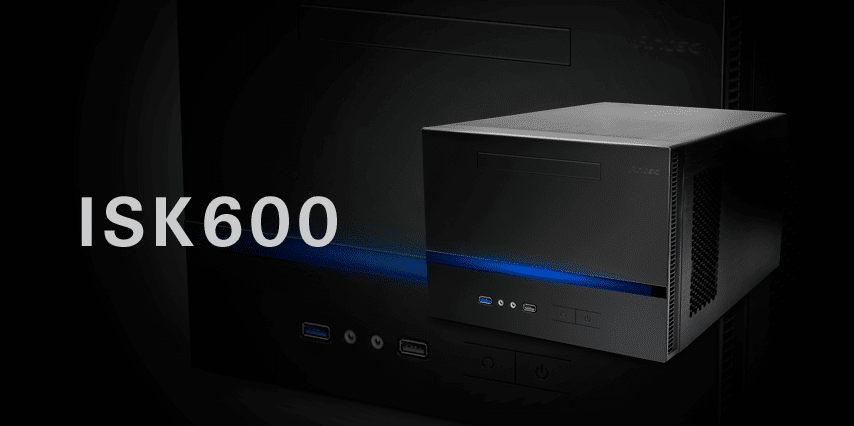 Antec have an extensive history in the PC component industry, they've produced some of the most popular cases around and they're reputation for durability and affordability has always served them well. The latest addition to their range, the ISK 600 looks set to continue that tread and is targeted towards the HTPC / small form factor gaming market, both of which are currently proving very popular, especially with the recent demand for Steambox style gaming systems as people take their PC gaming to the big screen.
The demand for affordable and compact cases is growing, people want the small form factor so that their systems fit into their home entertainment system, or even just something that can be easily transported for LAN gaming events. Despite the demand for small form factors, most people still want a full size power supply, plenty of storage, large graphics cards and room for a powerful CPU cooler, especially for overclocked systems and the ISK600 looks set to deliver on every single point, with the added bonus of being affordable at just £53 (best price on Google shopping at time of writing).
With support for mini-ITX motherboards, ATX power supplies, a decent size graphics card and even room for a 120mm AIO water cooler, the ISK600 packs enough features for a great gaming system, so lets get right to the good stuff and see what else this chassis has to offer.
The ISK comes neatly packaged in a colourful box bearing the common Antec colours. There isn't much on the box front other than a tidy image of the chassis as well as a speech bubble letting us know it supports USB 3.0.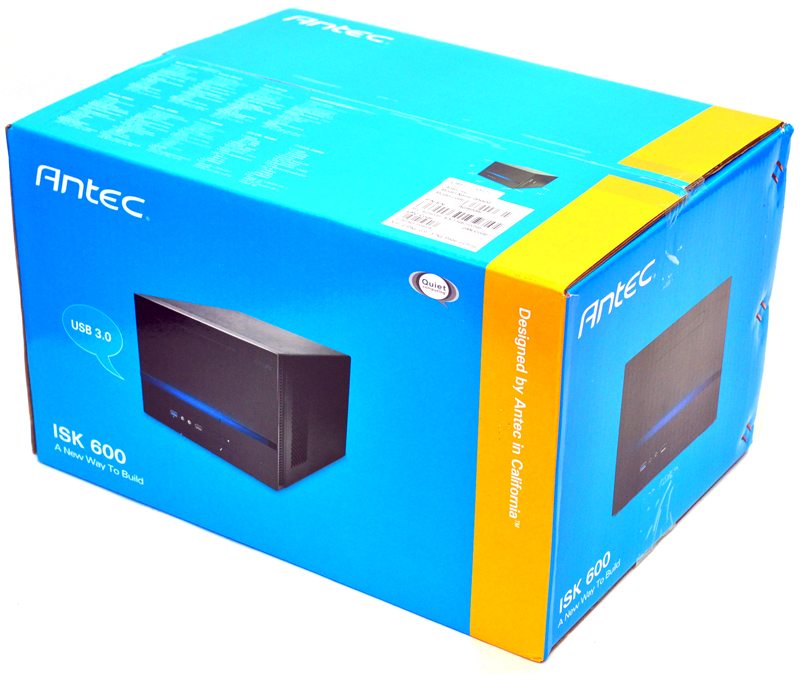 Around the side we have a nice run down of many of the features, such as water cooler support, front light bar, ATX PSU support and the 120mm fan that is included in the chassis.
In the box you'll find everything you need to get you started, including a quick guide leaflet, some cables ties and a collection of screws for your motherboard, PSU, hard drives, etc.