Antec P101 Silent Mid-Tower Case Review – No Glass or RGB Here!
---
---
---
Peter Donnell / 1 year ago
Exterior
At first glance, there's not really a lot to look at here. It's a very bold and dark grey/black rectangle. The left side panel is just a solid slab of steel, with no standout features. However, if you look VERY closely, you'll see a tiny little Antec logo on the rear foot, ooof!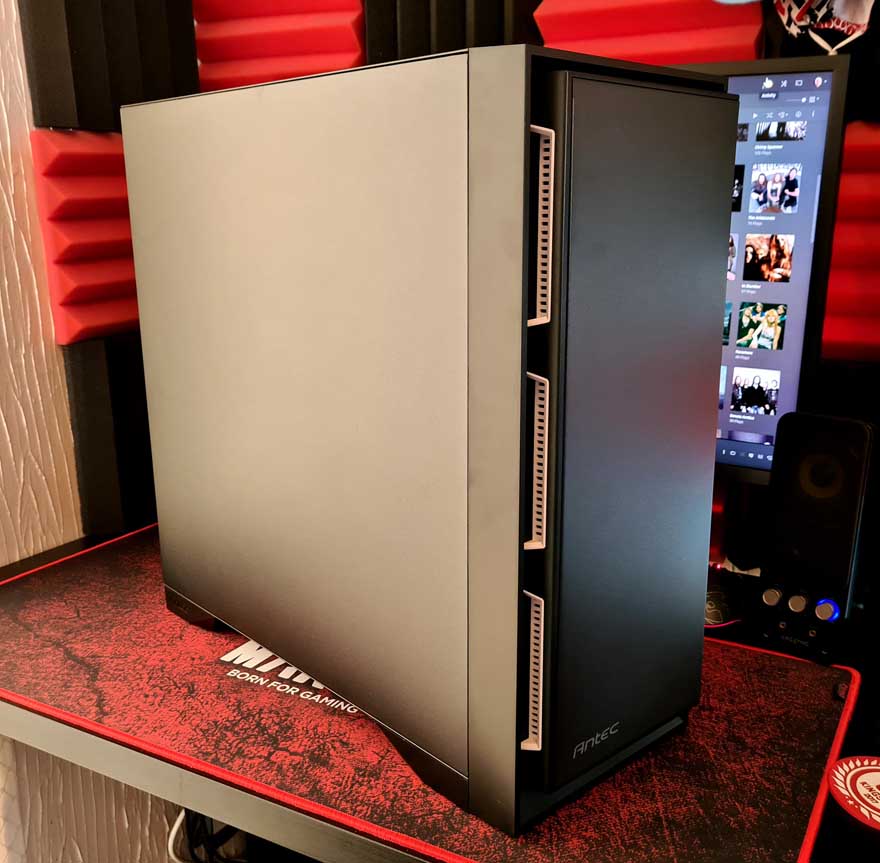 There's also a small Antec logo on the front, but otherwise, branding is kept minimal here.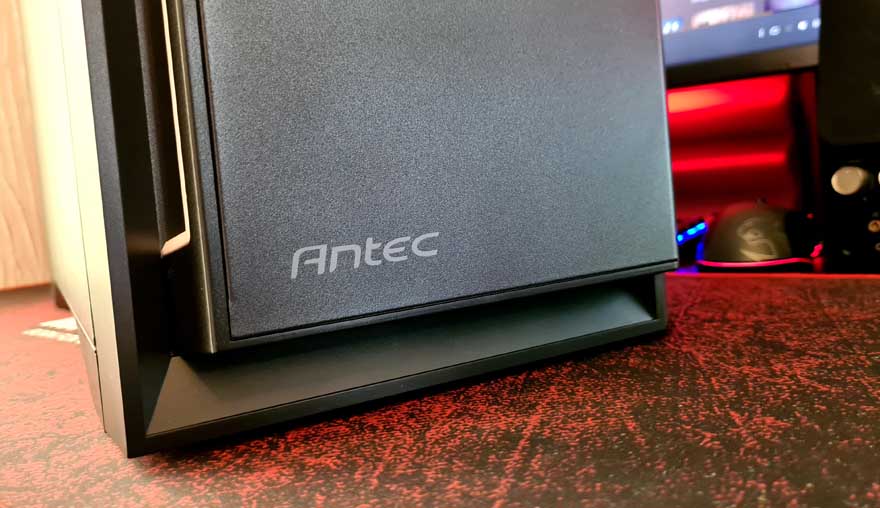 One more subtle detail are these air intakes, which are finished in white. You can't see them from ever angle, but they're really funky and I quite like them.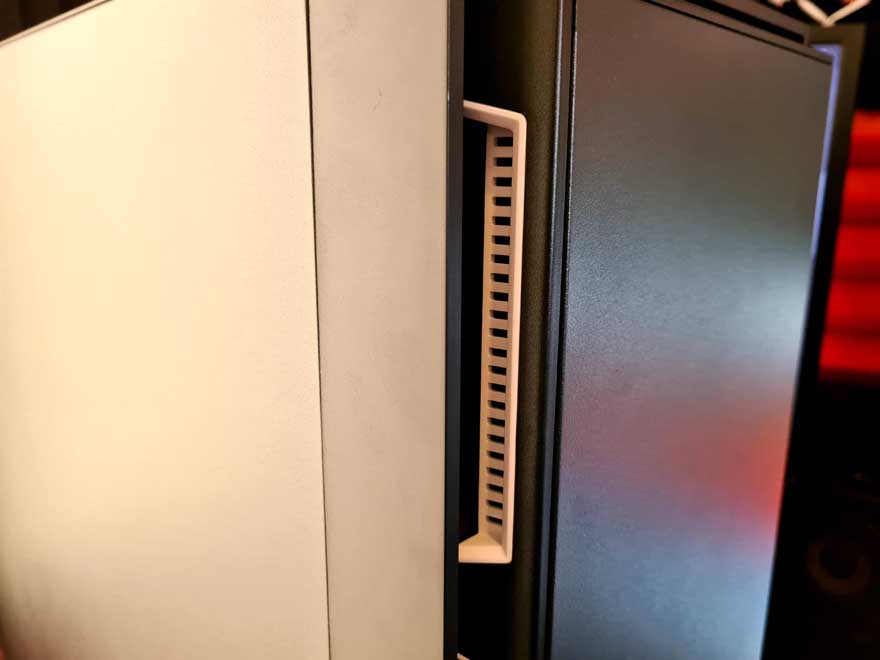 There are three of them, lining up with all the interior fans. It's actually a hinged panel too, with a magnetic lock, so just give it a pull and you can open it up.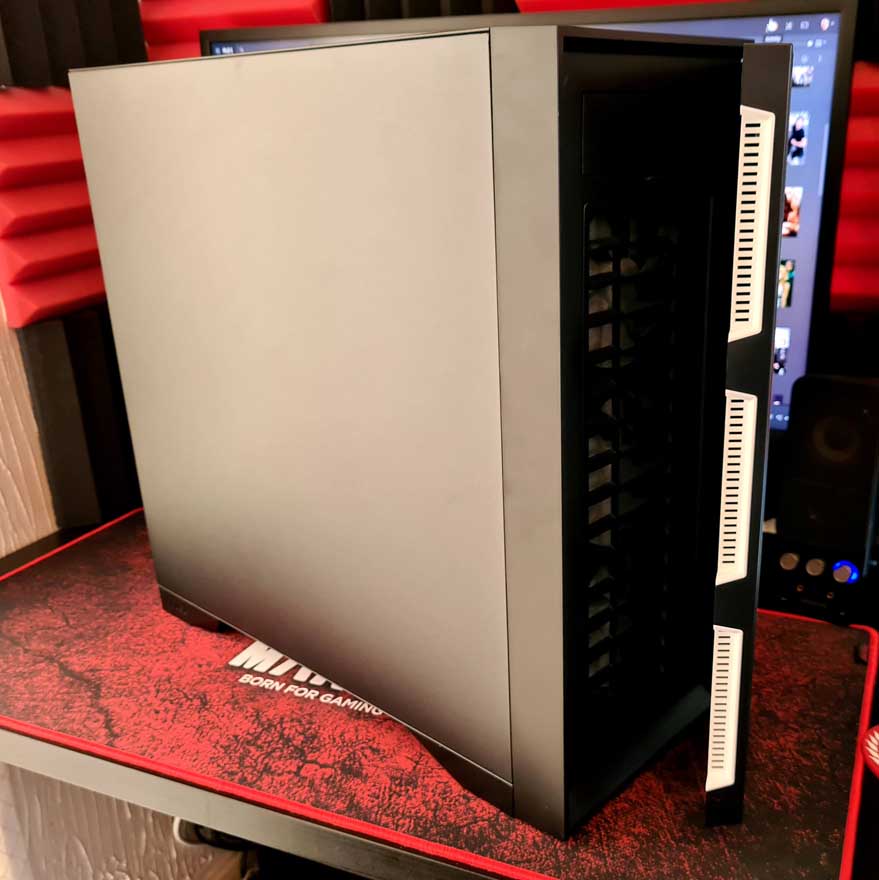 Behind the panel, you'll a high-quality dust filter, which is very snug fitting so pesky dust shouldn't be able to slip past it.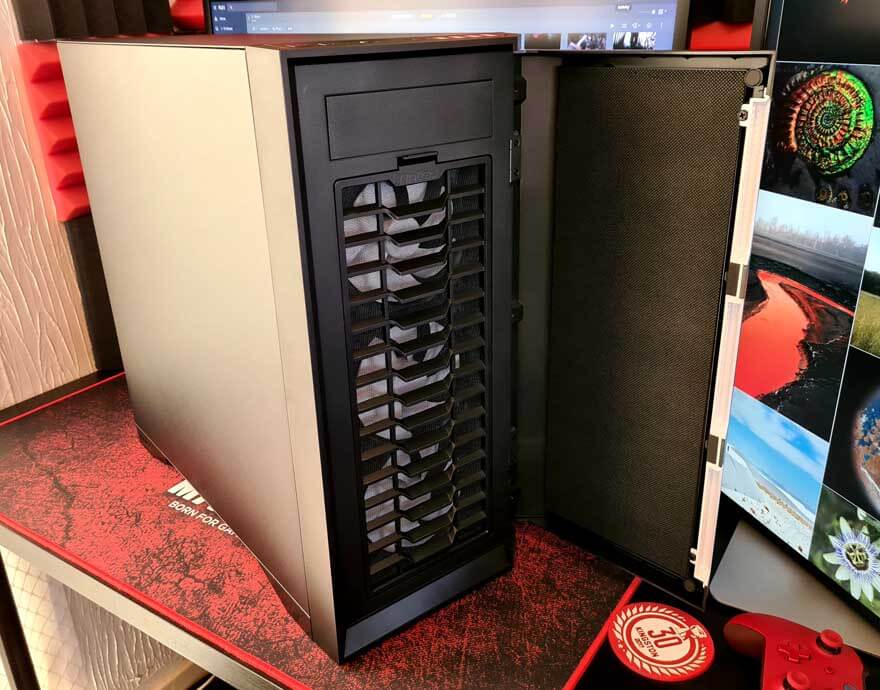 It's easily removed for cleaning, so you can hoover it out or even wash it.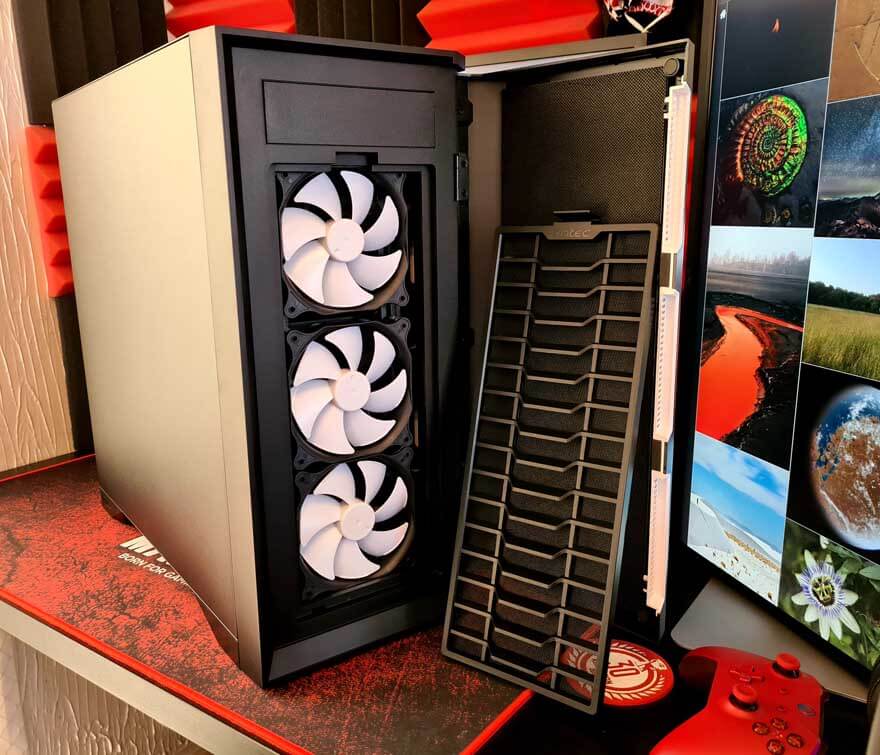 Airflow comes from three Antec 120mm white bladed fans. They're really nice quality too, and should give you all the airflow you'll ever need!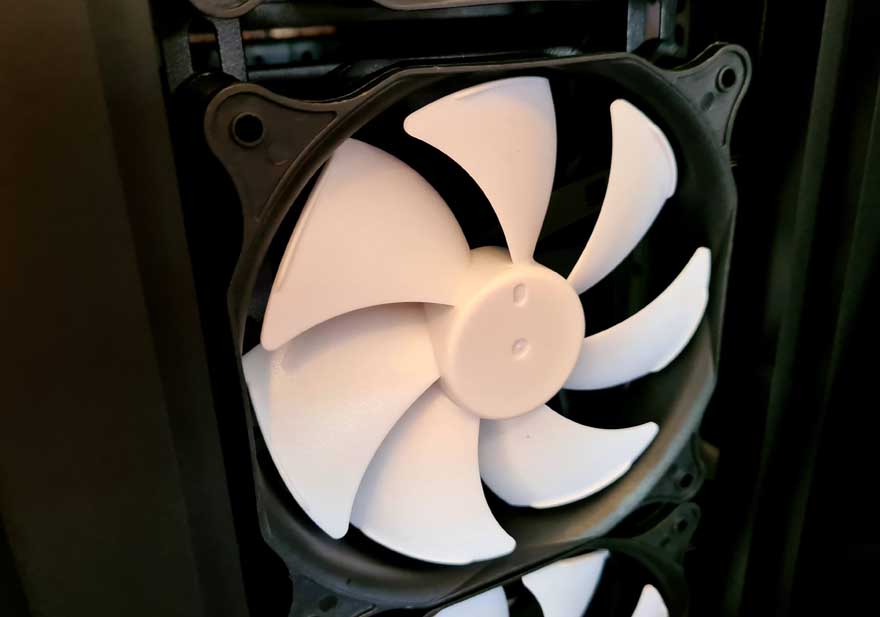 Worried about noise? Much of this case has sound dampening pre-applied, including a nice thick layer in the front panel door.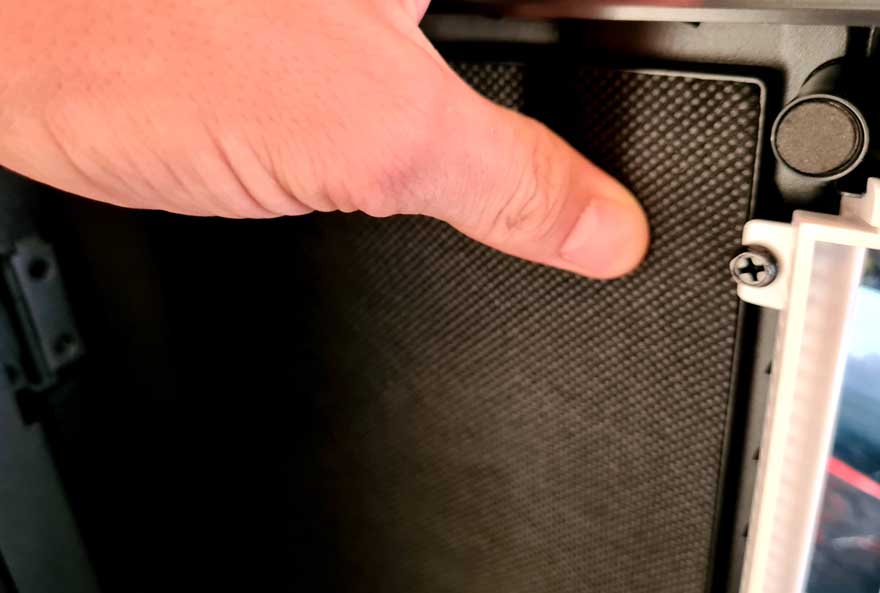 On the top, there are no additional fan mounts, it's closed up pretty tight here. That's a good thing, as much of what you hear from your PC escapes from top-mounted ventilation. There is more noise dampening material at the top of the case too.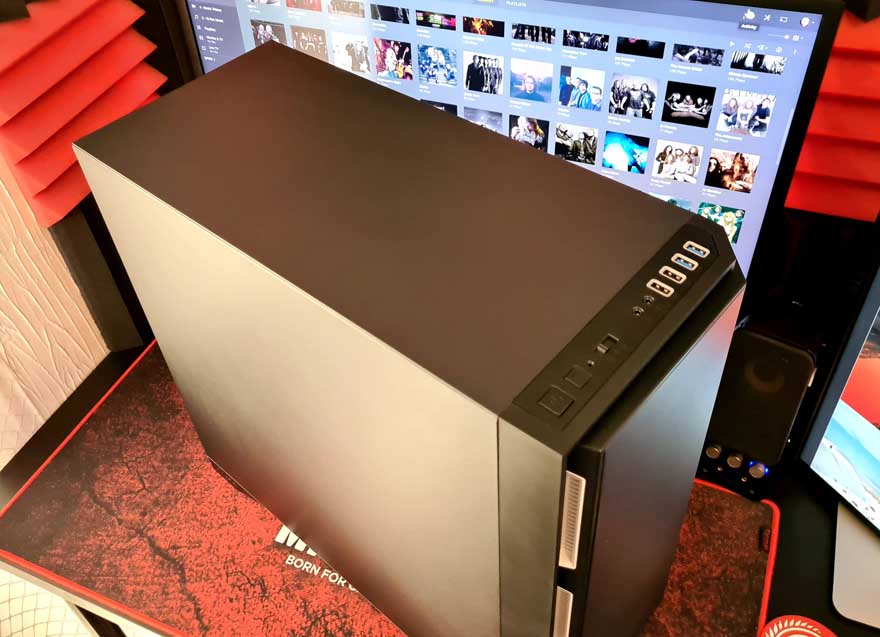 Towards the front, you'll find the power and reset buttons. However, there's also a three-way switch here, allowing you to control the system fan speed. Should you need silence or full throttle cooling performance, you can have either at the flick of a switch.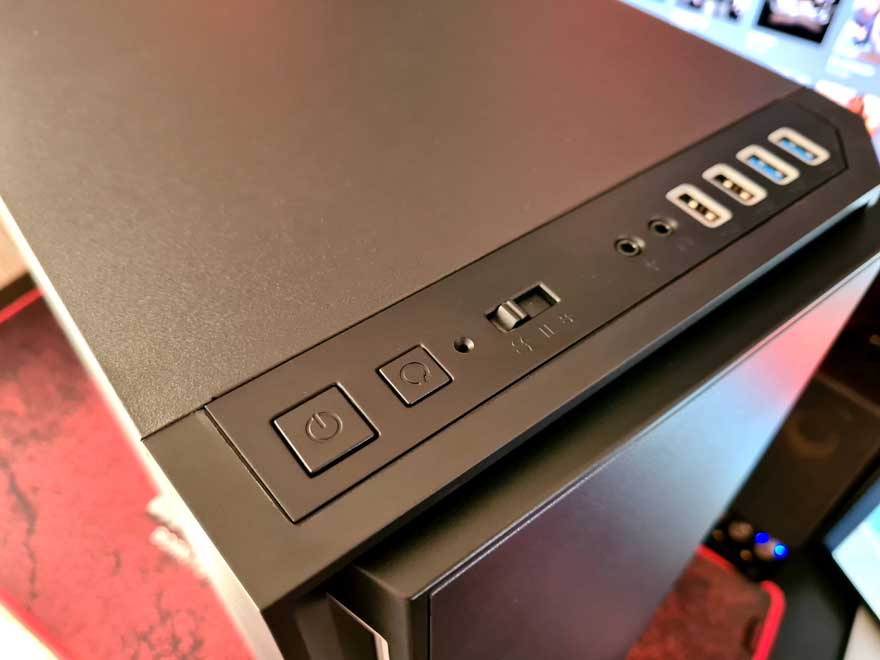 On the other side, there are four USB ports and audio jacks. I quite like that white outline too, which I think is LED-lit, but we'll see when the power is turned on.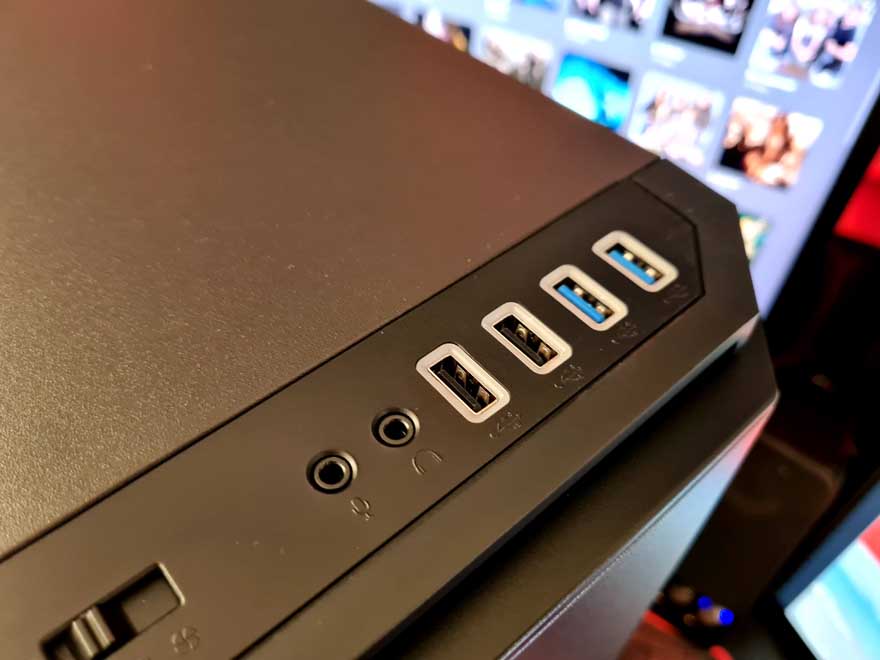 Unsurprisingly, the right side panel is another blank panel.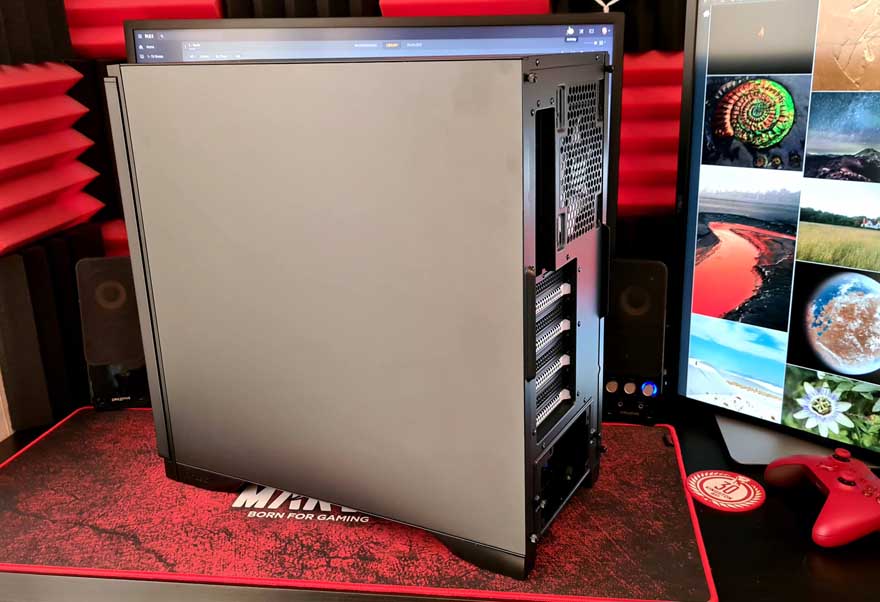 Towards the rear, you'll find a 120/140mm fan mount with elongated screw holes for easy height adjustment.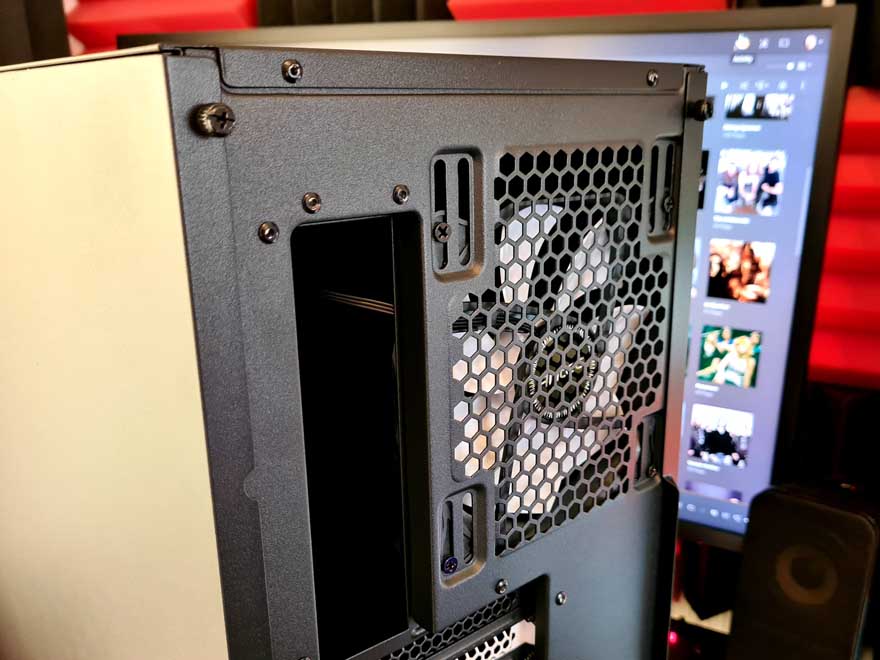 I like that this case is understated, but sneaks in some subtle hints of fun such as these two-tone expansion slot covers.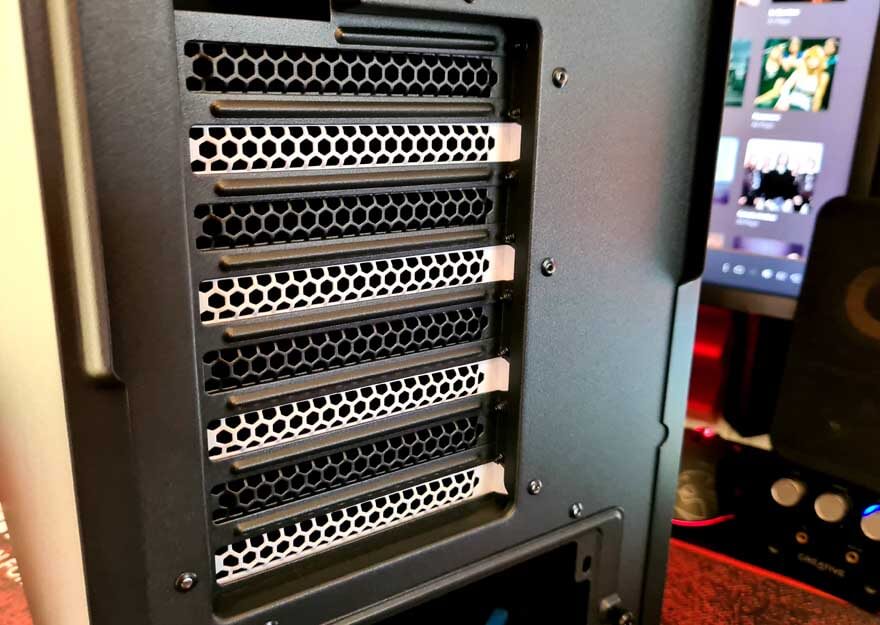 The PSU mount is at the bottom, and uses a removable rear bracket for an easier installation process.