AORUS H5 RGB Stereo Gaming Headset Review
---
---
---
Peter Donnell / 6 years ago
A Closer Look and Performance
---
The detachable microphone is relatively simple but effective. Personally, I prefer detachable ones, as I don't use them very often and like them out of the way when not in use. Of course, keep it somewhere safe, as it could easily be misplaced.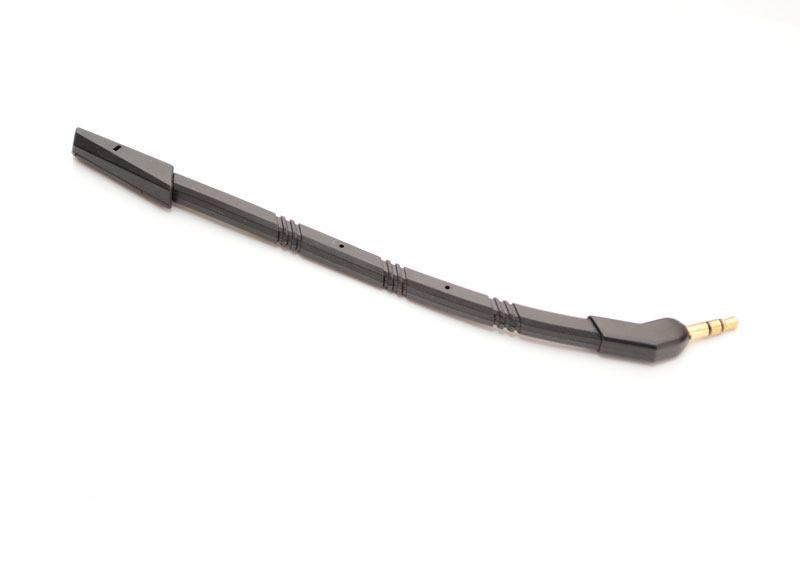 While it is hard-wired, the cable is nice and long, making it easy to connect to the back of your computer. It comes with USB for power and to control the RGB lighting. However, audio is delivered through the dual 3.5mm jacks; one for audio and one for the microphone.

There's a small junction box too, with a few basic controls giving you access to the microphone mute switch and a master volume wheel. Again, not exactly packed with features here, but it's certainly handy regardless.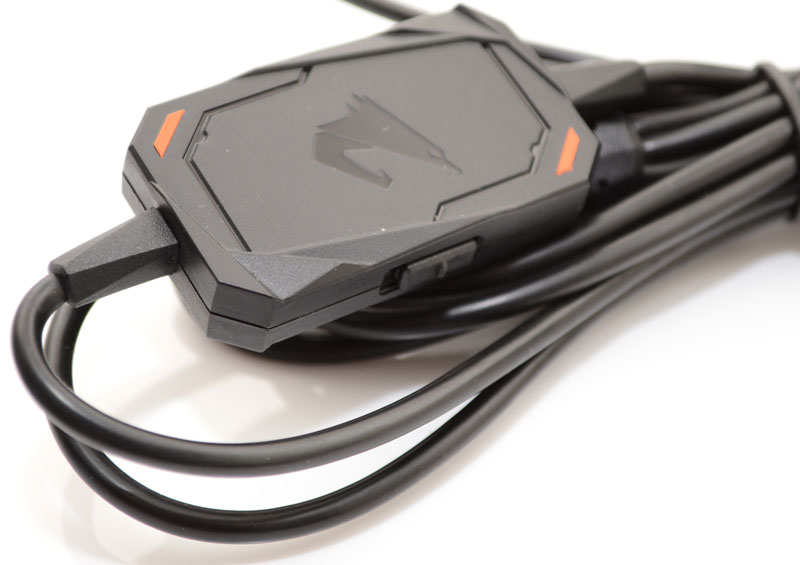 The Headset
Moving on to the star of the show, the headset its self! It certainly looks pretty cool and keeps with the AORUS design we're familiar with. The matte black plastics and the orange trim are familiar to me from their gaming mice, keyboards, and even their high-end graphics cards. It's obviously quite "gamer" in regards to the design, but it's not too over the top, and I rather like the design overall.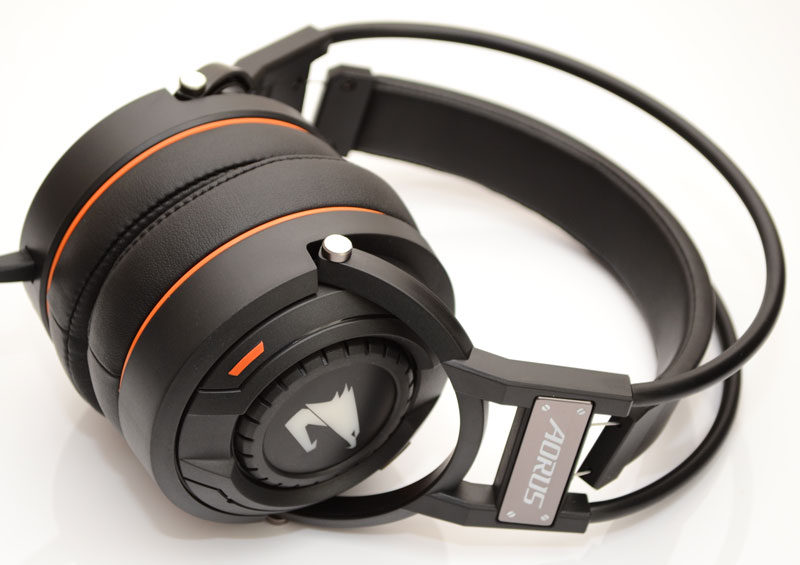 The ear cups feature a closed back design, with an AORUS logo on the back, which features built-in RGB lighting for some added flair. RGB on a headset is a bit daft, I know, but it's not too over the top here and will look nice if the headsets on a stand lit up a little while not in use.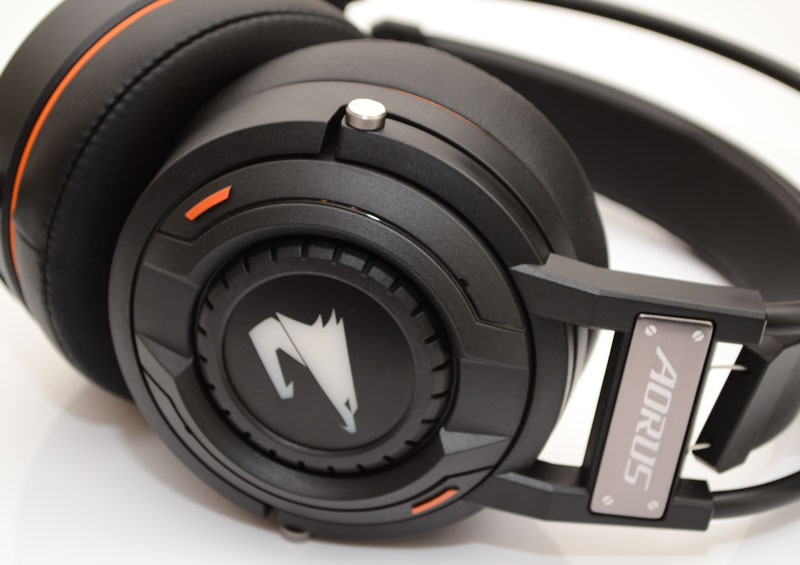 Comfortable Fit
The headband is auto-adjusting, using tension wires and springs to add support to the inner headband. This means that it features comfortably and distributes its weight without having to adjust the headband size manually. Of course, that means younger gamers or big headed adults like myself can both use the headset easily enough. The ear cups themselves are mounted on pivoting arms too, allowing them to better fit around your ears and provide a more comfortable fit.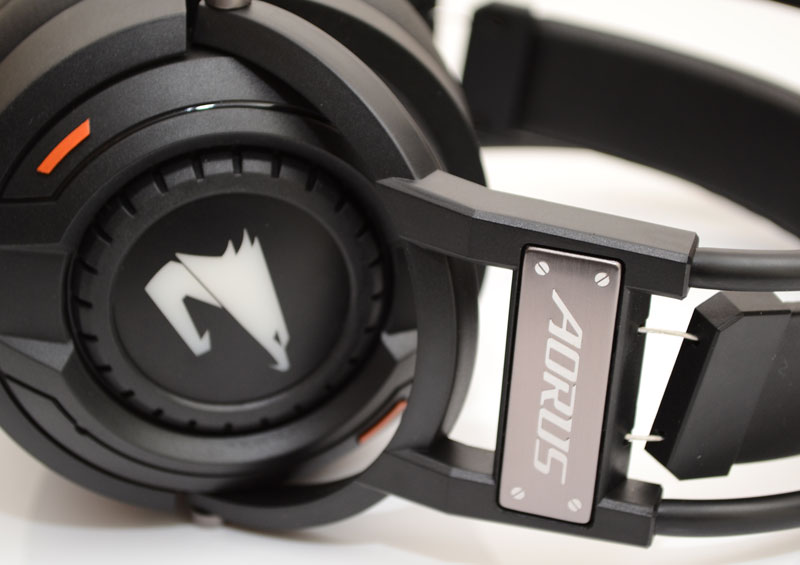 The outer headband is pretty flexible, yet surprisingly strong. You can twist it and bend it quite a bit, and it'll spring back to its original shape. It holds the headset in place quite nicely, not so hard that it clamps the drives to your ears, but not so light they want to slip off.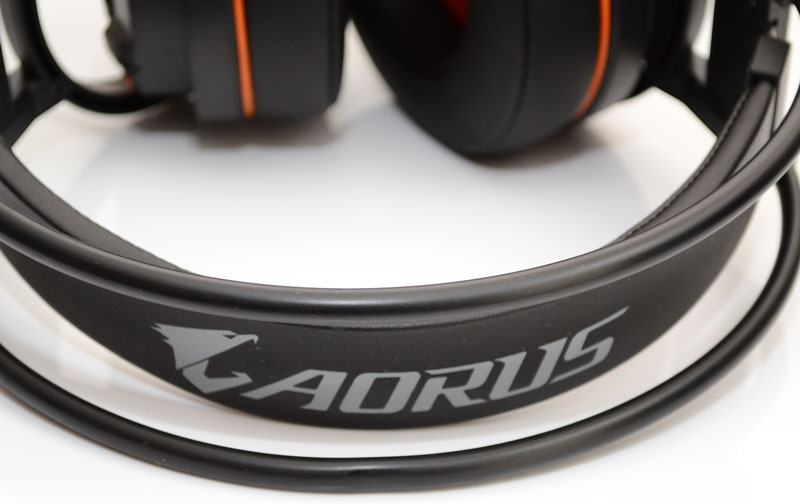 Powerful Drivers
For a budget headset, the H5 certainly looks fantastic, and the build quality feels great too. Sure, the cabling and the in-line controller look a bit cheap, but the general hardware is spot on. The 50mm drivers are pretty powerful, and at max volume, they're pretty capable of putting some serious punch into explosions. If anything, this is where the bulk of the budget went on the headset, as they sound pretty fantastic. Premium grade drivers they are not, but for this price range, they're bright, clear and deliver a good bass response. For music, movies and gaming, they're pretty capable and handle whatever you throw at them without distortion. Even at lower volumes, I found them nice and clear while still providing good bass.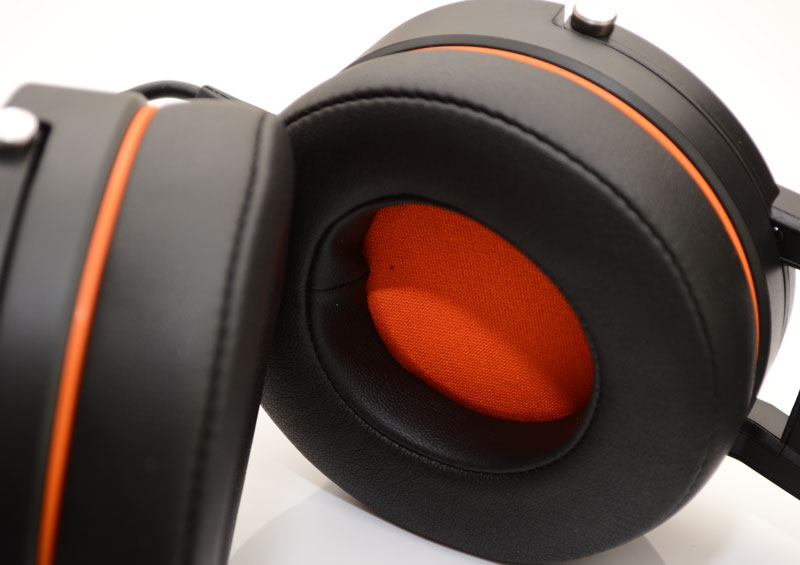 A detachable cable and a retractable microphone would have been nice perks, but again, at this price range, it's hard to pick too many faults for what's meant to be a cost effect gaming headset.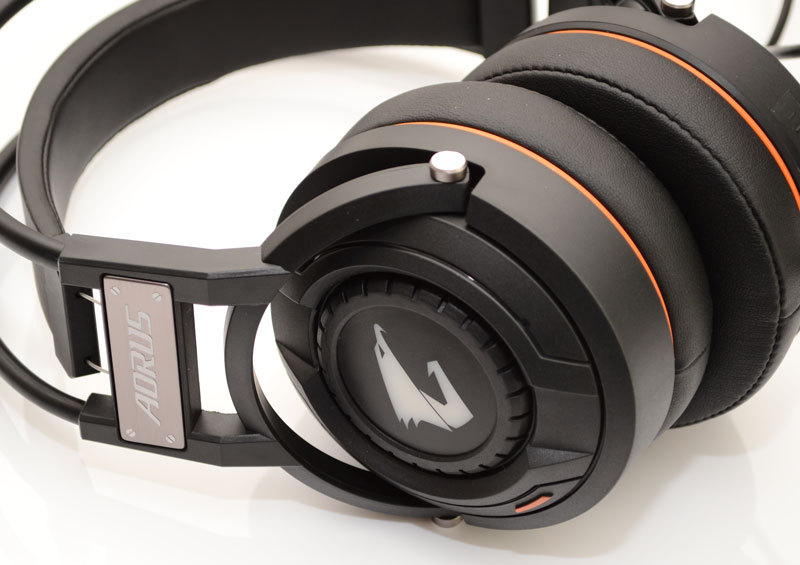 Finally, the microphone is nicely designed. It attaches easily enough, and the boom is nice and long. It's easy to get into a good position to work well, and while it doesn't offer much in the way of noise cancellation, chat audio is nice and clear, just don't blast your speakers while chatting, as people will hear it.