Apacer NOX 32GB DDR4 Memory Kit Review
---
---
---
Peter Donnell / 2 years ago
A Closer Look
Without a doubt, this is one fantastic looking memory kit. Sure, it's not too far from most other kits, in that it's about the same size and shape. The heatsink is quite bit though, giving us a large surface area for helping to cool the chips.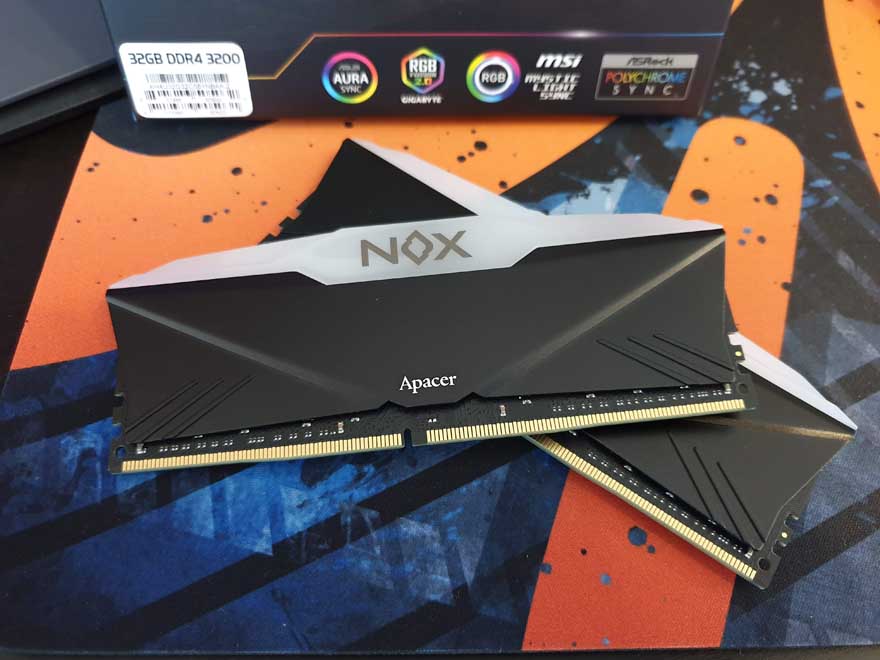 Of course, some of the height comes from the massive light diffuser on the top. While I doubt the big light bar is going to make the memory kit run faster, it's going to make it look pretty slick once it's installed in our test system. Thankfully, since it has such wide support for RGB lighting engines, customisation of the lights shouldn't be too difficult either.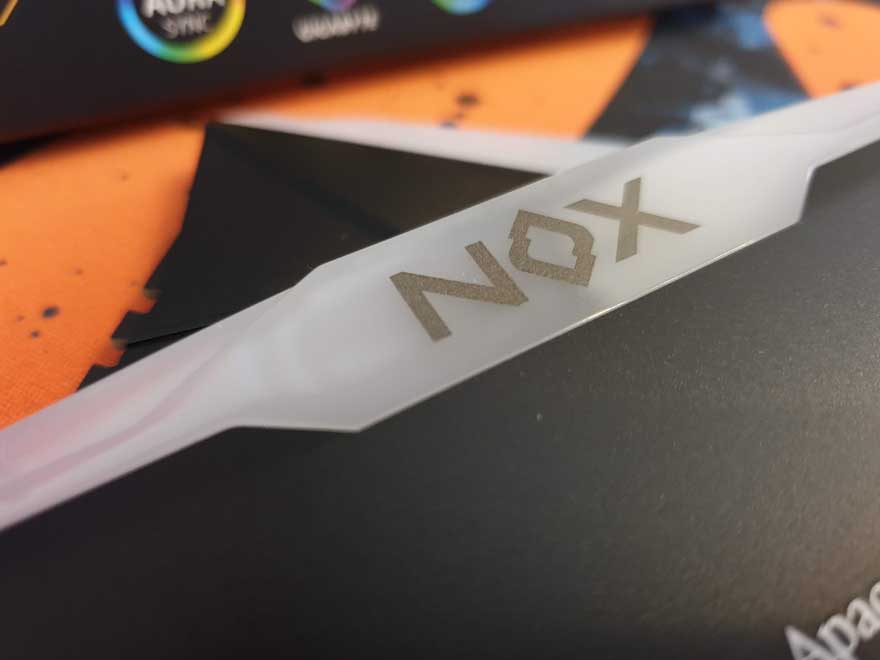 RGB isn't the only thing helping with the aesthetics though. The black PCB mates up well with the black aluminium heatsink, so it should provide a nice contrasting background for the LED lighting effects.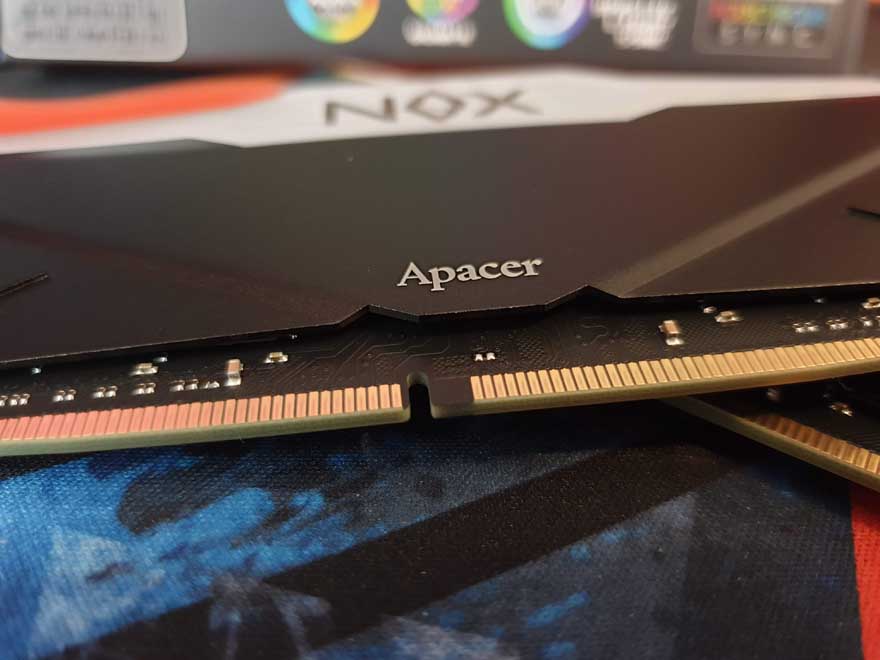 A small warranty and specification sticker on the side, nothing out of the ordinary; just don't remove it, ya know, warranty and all that jazz.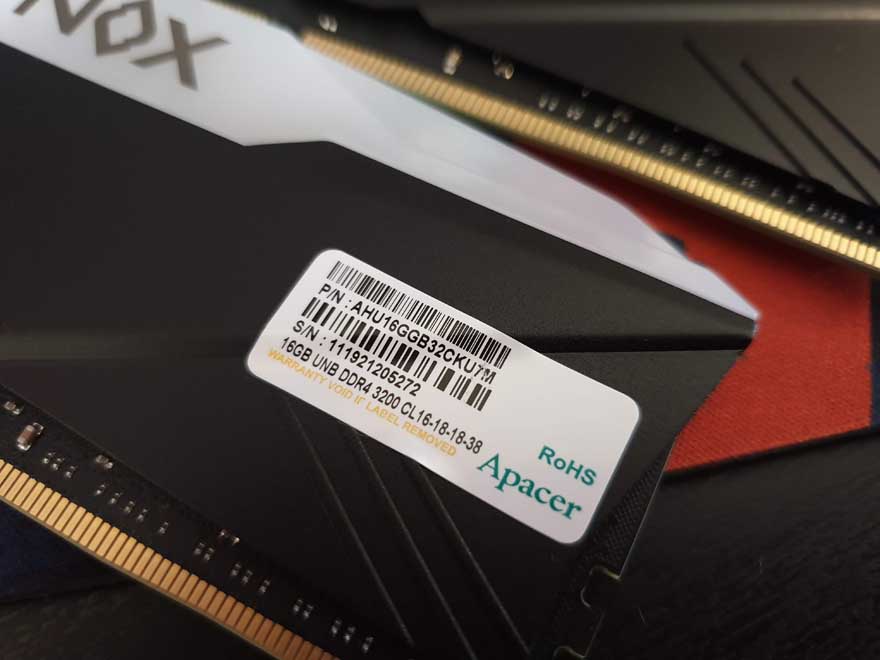 Up on the top edge, you'll find the Apacer logo, which is pretty small so not to interfere with the lighting effects. I'd like to see more brands leaving it clear though, as it already says Apacer on the sides too.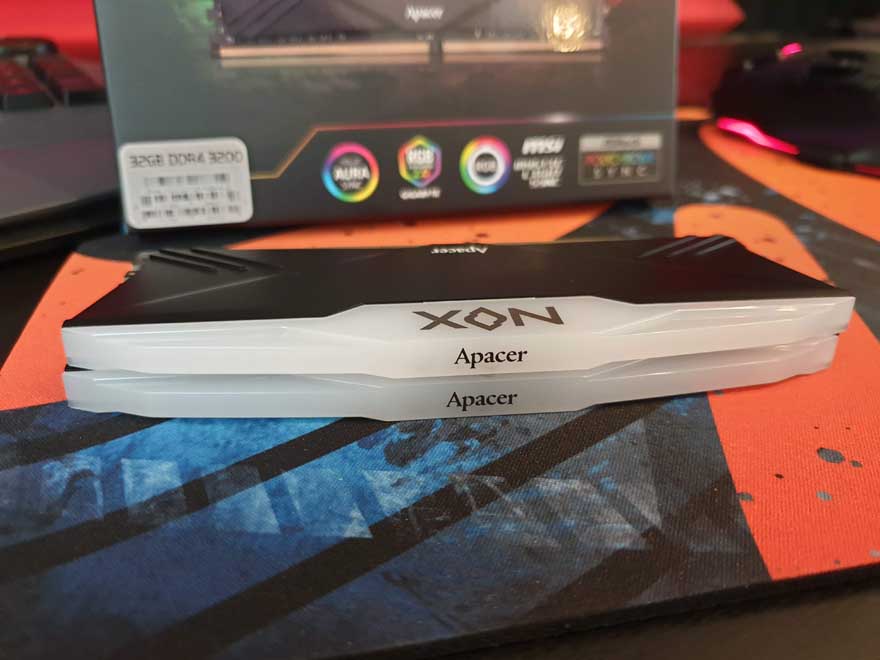 Overall, I think it's safe to say this is sleek looking memory kit. Now, where's my test bench? I fancy a bit of testing!