Apple Releases VRM Throttling Issue Fix for MacBook Pro
---
---
---
Ron Perillo / 5 years ago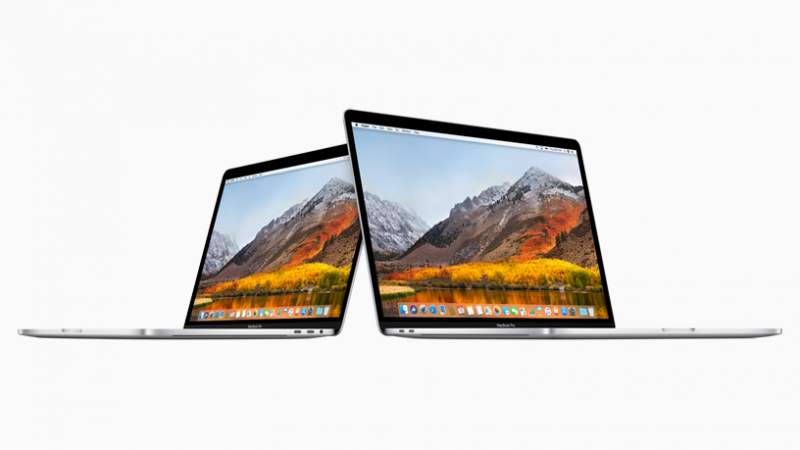 Underperforming Intel Core i9 Processor
Earlier this week, users and critics have been reporting performance issues with their new MacBook Pro notebooks. Considering this is the most powerful Macbook yet with Intel's Core i9 mobile CPUs onboard, this of course confused many. According to some reviewers such as Dave Lee, the new Core i9 MacBooks perform even worse than the last generation Core i7 MacBooks. Suggesting that a thermal problem might be affecting performance, throttling the CPU speed.
This theory was proven further when Lee placed his new Macbook inside a freezer to run the same benchmark, and getting the proper benchmark result. This of course, concerns many users as if it is a thermal problem, then something is flawed with the hardware design. Thus it is not possible to fix with a simple update. However, that does not appear to be the case here (thankfully).
Apple Responds with a New Update
Apple is now releasing an update which addresses this performance issue. The download is 1.31GB in size, providing optimal CPU tuning settings for the laptop. Click here to download the supplemental update for MacOS High Sierrra 10.13.6 which fixes this issue.
Apparently, the root cause of the issue is power throttling of the voltage regulation module (VRM). The default settings simply was not providing sufficient voltage to the power-hungry i9 CPU. As the VRM maxes out, it heats up. It then sends a signal to the CPU to drop to minimum speed (800MHz, not the 2.9GHz base). This theoretically will allow the thermals go down. If the CPU is tasked to do more, it will keep on switching from Turbo back down to minimum speed rapidly in a very inefficient way. Thus the actual processing being done does not match the power draw.
With the update applied, the Core i9 MacBooks should now perform within range of expected speeds. A quick test should result in a Cinebench score of 1000~1100 points.