ASRock Launches the Z390 Phantom Gaming Mainboard Family
---
---
---
Ron Perillo / 4 years ago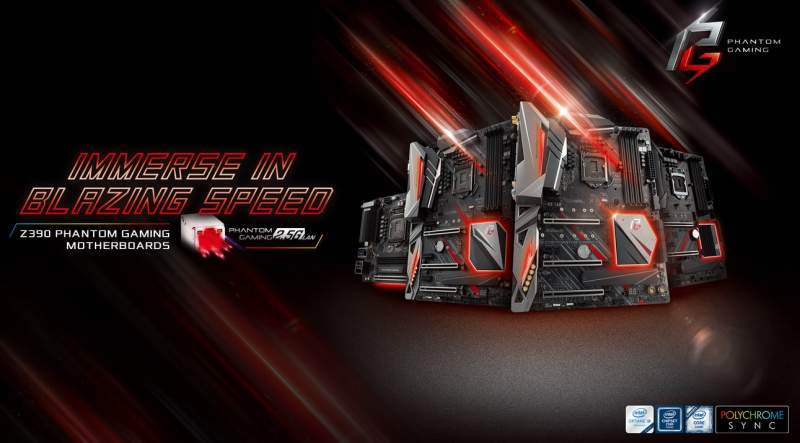 New High-End Gaming Series from ASRock
We first saw ASRock's Phantom Gaming brand offering AMD Radeon video cards several months ago. Now they are launching their first motherboard line under this new brand featuring six models. It consists of five ATX form factor models and one mini-ITX unit. All of which make use of Intel's latest Z390 unlocked mainstream desktop chipset.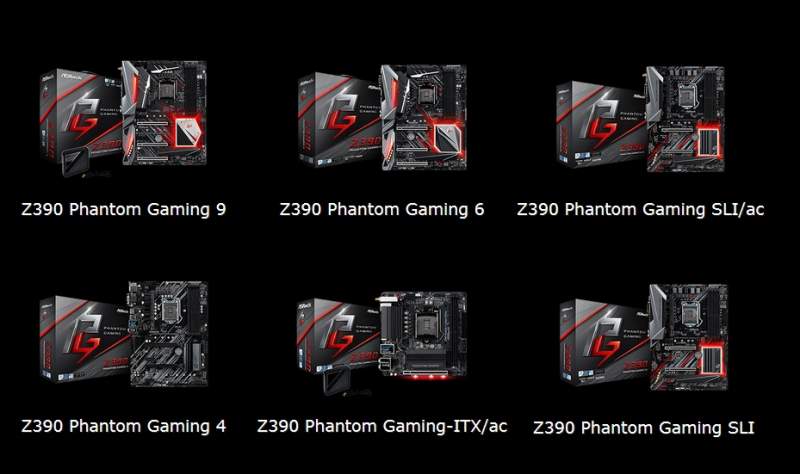 What Kind of Network Options are Available on the Phantom Gaming Series?
These boards uniquely are equipped with 2.5G LAN, which is two and a half times faster than typical Gigabit LAN speeds. ASRock also includes the Phantom Gaming network manager which automatically accelerates gaming traffic. It does this by prioritizing the packets transferred by gaming applications when ever the game is launched. Even without it, the maximum throughput is considerably higher than a standard Gigabit LAN port.
This is made possible through Realtek's latest Dragon RTL8125AG chip. Unfortunately however, not all six of the boards in the series have it. The Z390 Phantom Gaming 4 and Z390 Phantom Gaming ITX/ac use Intel i219V Gigabit LAN instead. Meanwhile, the flagship Phantom Gaming 9 not only has the RTL8125AG chip, it also has two Intel Gigabit LAN ports and high-speed Intel 2T2R Dual Band 802.11ac WiFi (2.4/5GHz).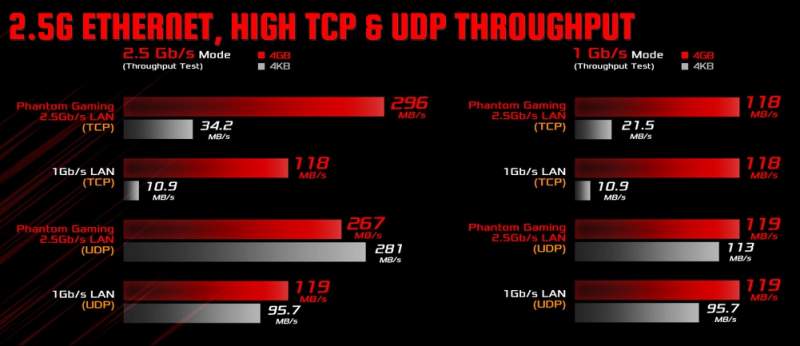 Do They Have RGB LEDs?
Like any gaming motherboard in the market, the ASRock Z390 Phantom Gaming series has RGB LEDs. With the exception of the Phantom Gaming 4 and Phantom Gaming ITX, all of the boards have RGB LEDs on the chipset heatsink. The Phantom Gaming 9 and Phantom Gaming 6 also have RGB LEDs on the audio subsystem cover and IO shield cover.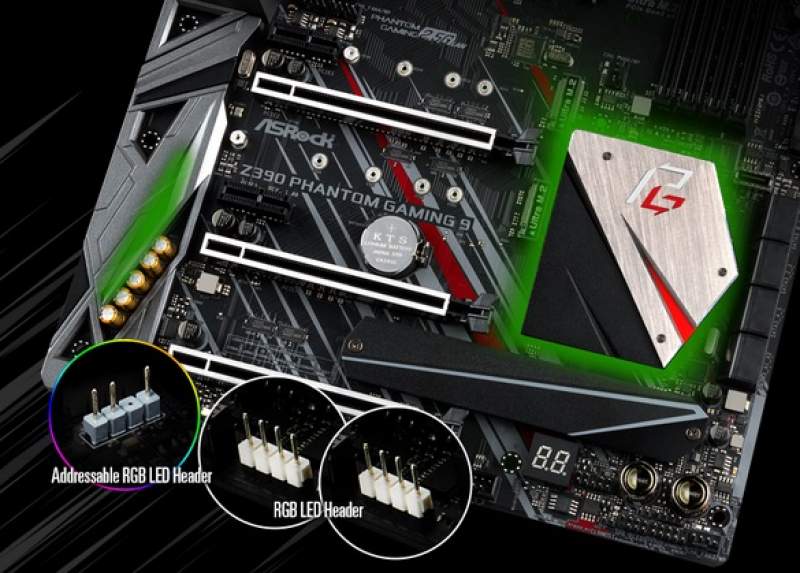 Of course, these motherboards also have RGB LED headers for plugging in RGB LED strips. These include both addressable RGB LED headers supporting WS2812B RGB LED strips (5V/Data/GND pinout) and analog RGB LED headers supporting standard 5050 RGB LED strips (12V/G/R/B pinout).
How Much are These ASRock Z390 Phantom Gaming Motherboards?
NewEgg.com lists the Phantom Gaming 4 as the most affordable model at $139 USD, followed by the Phantom Gaming SLI/ac for $169 USD. The Phantom Gaming SLI (without WiFi AC) is not listed, but it is easy to surmise that it costs somewhere betwen those two.
Meanwhile, the Z390 Phantom Gaming ITX/ac costs $189 USD, which is close to the Z390 Phantom Gaming 6′ $195 USD price tag.
Lastly, the the flagship Z390 Phantom Gaming 9 costs $269.99 USD. Although it will not be available in stores until October 12th.