ASUS/Noctua Collaborative GPU Images Leak!
---
---
---
Mike Sanders / 9 months ago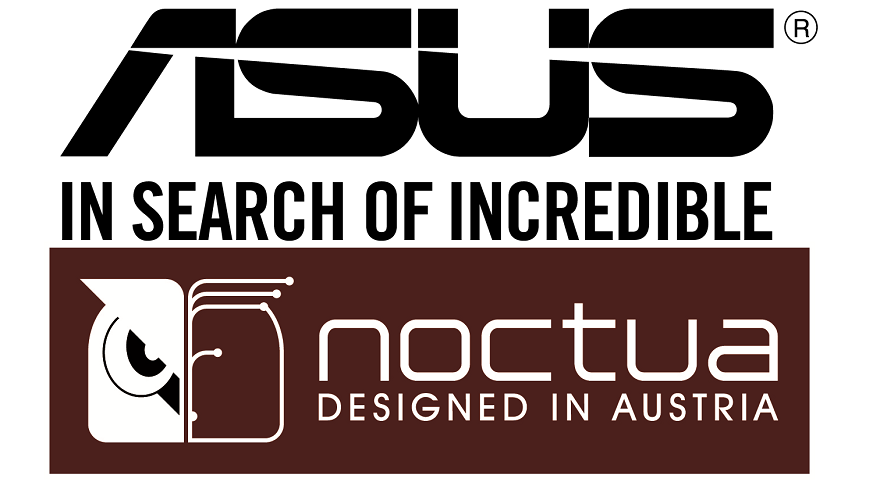 Back in August, information appeared online strongly suggesting that ASUS was, at the very least, in talks with Noctua for the planned release of a collaborative graphics card. Namely, one that featured ASUS's 3070 GPU design while incorporating Noctua's market-leading cooling fans. – While this was certainly a very exciting prospect ever since the original EEC registration appeared, practically nothing has been confirmed or even rumoured about it since. Put simply, it all went rather quiet.
Following a report via Videocardz, however, rendered images have appeared online that appear to give us our first exceptionally tasty look at what this graphics card might represent!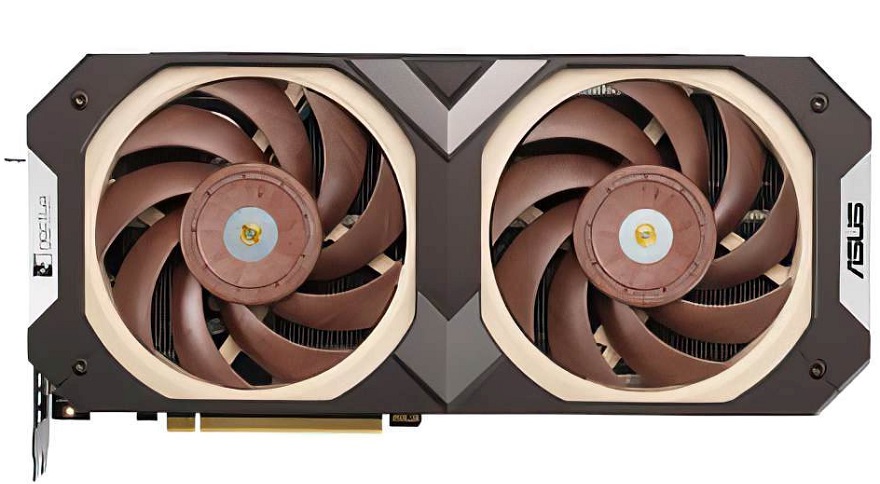 ASUS GeForce RTX 3070 OC Noctua
Being rendered images, we can not 100% guarantee that this is what the final product will look like. If, indeed, a final product is ever officially announced for consumer release. However, the interesting fact about them is that they were reportedly posted on ASUS' own Vietnamese-based Facebook page. A post that has, of course, since been removed, but does certainly add a pretty hefty amount of weight to their likely validity.
The graphics card, which is reportedly currently holding the rather straightforward title of the 'ASUS GeForce RTX 3070 OC Noctua' will, as the name suggests, be based on the Nvidia 3070 GPU design. What undoubtedly represents the key highlight of this graphics card, however, are those two Noctua cooling fans. While it does appear that ASUS has had to make the GPU even bigger to accommodate them (it does seem in these images that this is at least a 3-3.5 slot design) I'm not going to mince my words here, even with the controversial beige and cream colouring, this GPU looks absolutely amazing!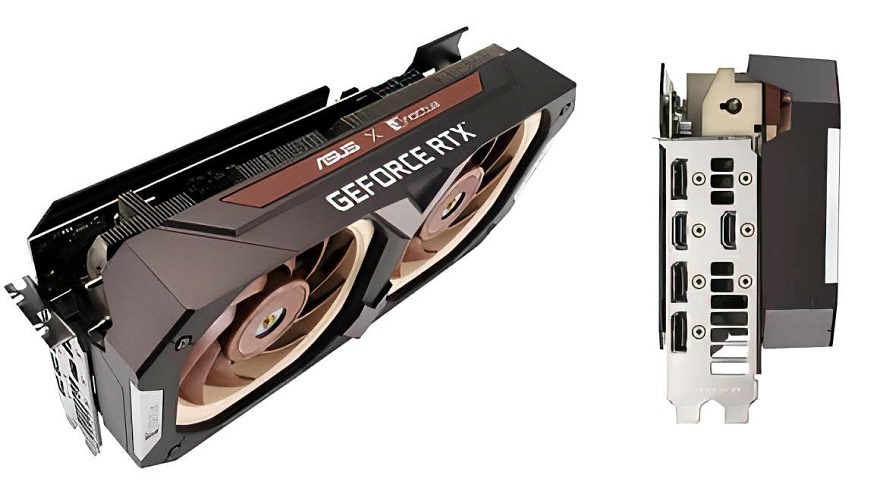 Will It Ever Be Released?
The short answer to this question is that we do not know. Occasionally, some products are merely created as collaborative concept designs and, as such, never see a consumer release. However, the source is suggesting that this will be set for a formal and general release, albeit with a mildly eye-watering pricetag of something in the region of $1,137.62. And that, of course, will be a best-case scenario as we fully expect this to not only be popular with scalpers but also GPU collectors. Not to mention, of course, general consumers like me who'd love to have one of these sat in my system.
If this is indeed happening though, based on the images appearing via an official ASUS channel, we may very well expect a formal confirmation either before the end of this year or, perhaps far more likely, at CES 2022 which kicks off this January!
What do you think? – Let us know in the comments!