Asus RT-AC68U 802.11ac Dual-Band Wireless Router Review
---
---
---
Chris Hadley / 9 years ago
Introduction
---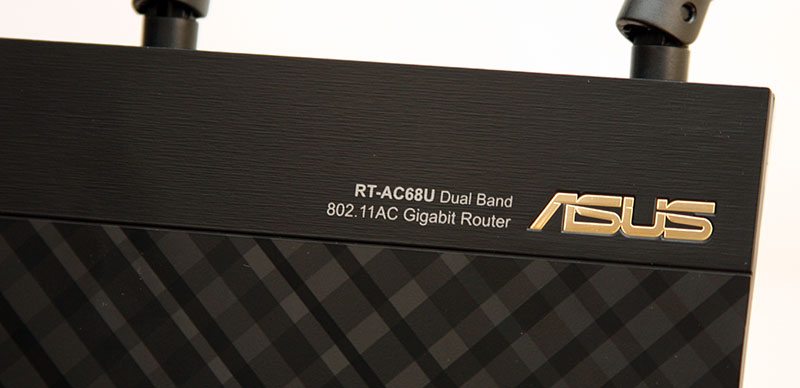 If I was to say the name Asus to a selection of people and ask what they would associate them with, I'd almost guarantee that none of them would say wireless or networking products in any way and this is quite understandable considering the fact that they are one of the biggest names out there on the market for motherboards and graphics card. Believe it or not though, networking has been something that Asus have been working on for a few years now and even though they have already got a wide selection of wireless and wired networking products out there, they are not as well-known about due to the bread and butter nature of their key product ranges.
As we are moving forward into an era where Gigabit wireless is becoming more of a common occurrence I've seen this as an ample opportunity to take a look at their latest and greatest wireless router, the RT-AC68U. Now considering this router is far more capable than the Netgear wireless access point and USB adaptor that I have, up to this point been using, I have therefore needed to employ a new wireless adaptor that is capable of equally delivering the same 1300Mbps connection speed that this router is capable of. Fortunately for me Asus also have a solution for this in the form of the PCE-AC68 PCI Express based wireless adaptor – I'll have a separate review on this coming up shortly. With these wireless devices combined, we are looking at what is, at the moment, the pinnacle of wireless networking in the home and as we move forward and further into the capabilities of the 802.11ac standard – which I will add is currently nowhere near what its true potential is – we can get a better picture of what the next generation of consumer WiFi has to offer.
As we have seen though, pure performance is not the only thing that a router has to deliver these days, the feature set that each vendor has to be very rich, covering every possible eventuality that we may come across at a consumer and even a prosumer level. Now for the most part we find that a large number of these features will be somewhat similar to those found on other competing products. There is one small item that I will tease you with and one that will certainly catch the eye of any enthusiast; dual WAN capabilities. Before I get onto this little feature however there are a few other pieces to go through including what makes this router tick so to speak. Bring on what could be the most powerful router we have seen to date.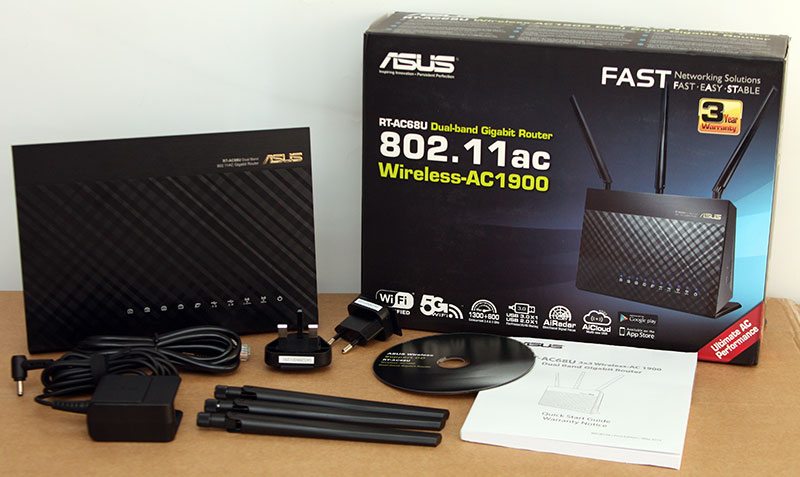 The accessory set for any router is pretty much set in stone and this setup is not that much different. Alongside the router, power cable and a single patch lead, there are a pair of interchangeable mains adaptors for the UK and EU markets, reference guide and manual on a CD with a paper Quick setup guide with a set of three external antennae rounding off the package.