ASUS STRIX GAMING GTX 1080 Graphics Card Review
---
---
---
John Williamson / 6 years ago
Noise, Power Consumption and Temperatures
---
Noise
The ASUS STRIX GAMING GTX 1080's 0dB idle fan mode is brilliant and allows you to enjoy casual gaming without increasing system noise. Under load, the noise output remains quiet thanks to the high-quality cooling solution.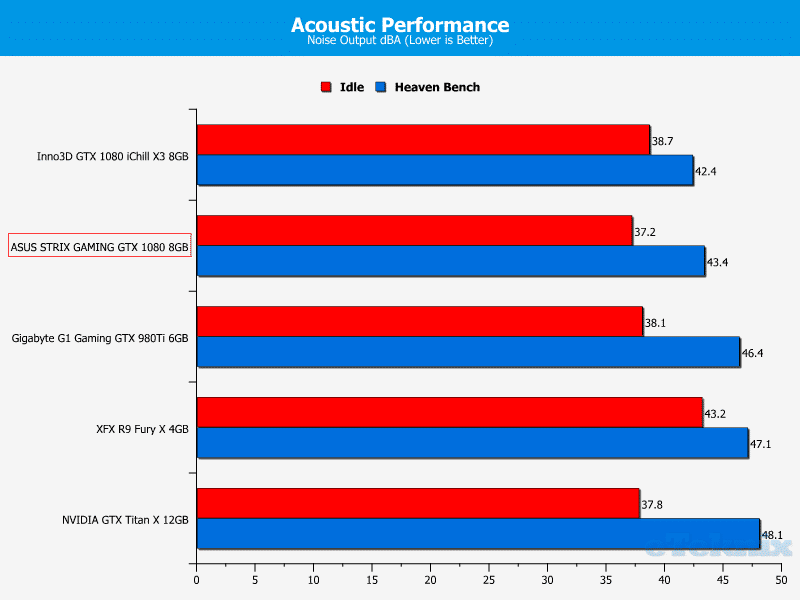 Power Consumption
NVIDIA's latest flagship graphics card is incredibly efficient and even overclocked versions have modest power demands.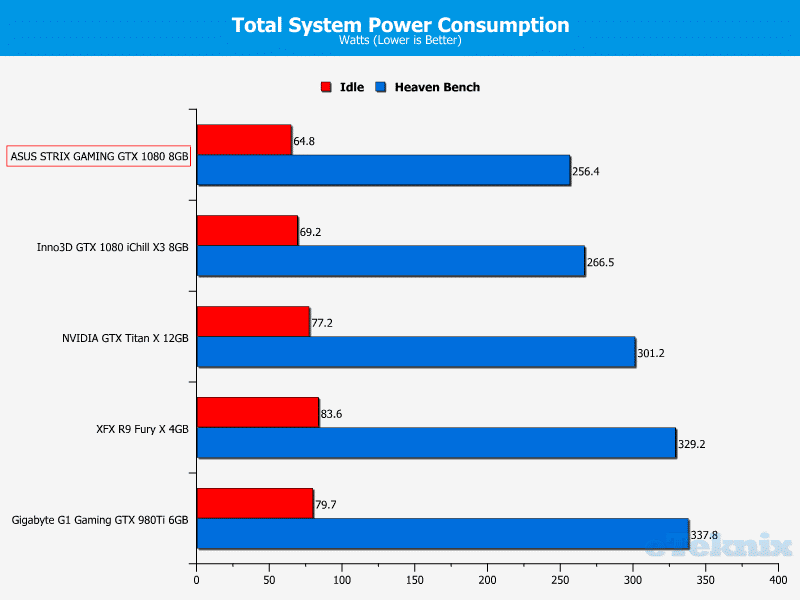 Temperatures
When stressed, the graphics card doesn't heat up at a rapid rate and stays remarkably cool. During the testing, the maximum value was 68C and the core averages out at 67C. This is a monumental improvement compared to the GTX 1080 Founders Edition.