ASUS STRIX Wireless Gaming Headset Review
---
---
---
Peter Donnell / 6 years ago
Introduction
---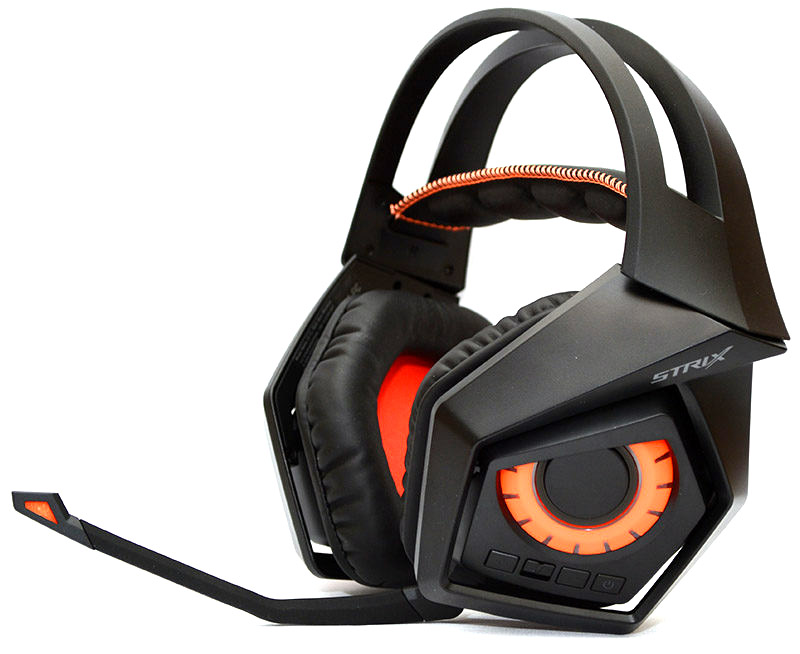 ASUS is one of the biggest names in the PC hardware market, with a steady stream of award-winning motherboards, graphics cards and much more being released every year. Their peripherals are still relatively new territory for them, but they've certainly been gaining in popularity, and their latest headset, the ROG STRIX Wireless, may be one of their best yet.
Equipped with 2.4GHz wireless technology, 10+ hours battery life, multi-format support, and powerful drivers that can deliver virtual 7.1 surround sound, the STRIX Wireless is ticking all the right boxes for a well-rounded headset for gaming and multimedia use.
Low-latency 2.4 GHz wireless connection
Dual-antenna design for better and more stable audio transmission
7.1 virtual surround sound
Full audio control with Sonic Studio
Wide compatibility with gaming consoles, PCs, Mac, and mobile devices
10+ hour battery life for marathon gaming without interruption
"ROG Strix Wireless is a gaming headset with 2.4GHz wireless technology that provides a lower-latency connection than Bluetooth headsets for instant audio transmission. With ROG Strix Wireless, every in-game sound reaches your ears instantly — even from up to 15 meters away from your PC — ensuring you are never behind on the action. 2.4GHz technology even consumes less power, so you can enjoy more than 10 hours1 of use between charges. ROG Strix Wireless features a dual-antenna design with an automatic interference avoidance mechanism to ensure a stable connection, even in complicated Wi-Fi environments." – ASUS
Check out this quick product trailer from ASUS, then we'll move on and take a closer look at what the STRIX Wireless has to offer.
The STRIX Wireless comes in a clear plastic box, which isn't the best packaging in terms of keeping the product safe, but it's ideal for giving you a great look at the overall design.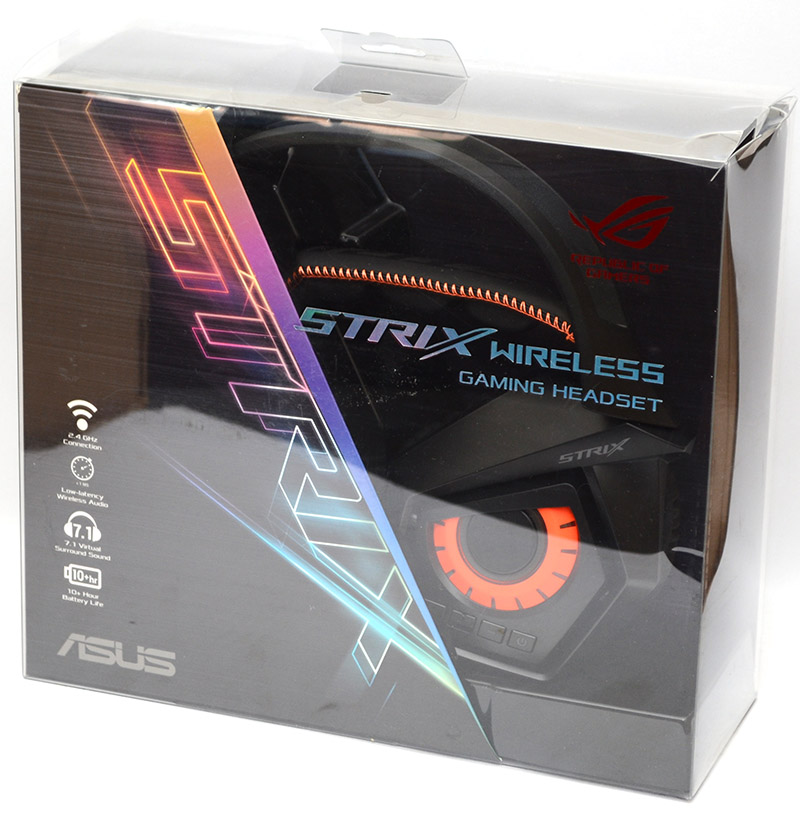 Around the back, there's a huge amount of information on the features of the headset, such as the "lifelike 7.1 surround sound," Sonic Studio software, and multi platform compatibility.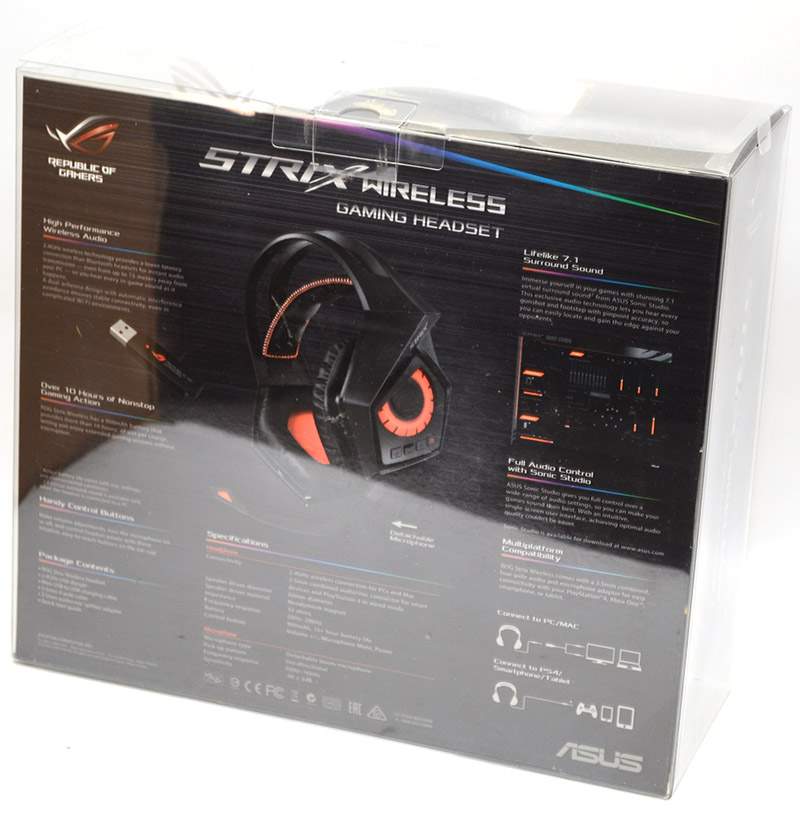 In the box, you'll find everything you need to get you started, with the headset (obviously), charging cable, audio cables Y-split cable, detachable microphone and all the usual documentation.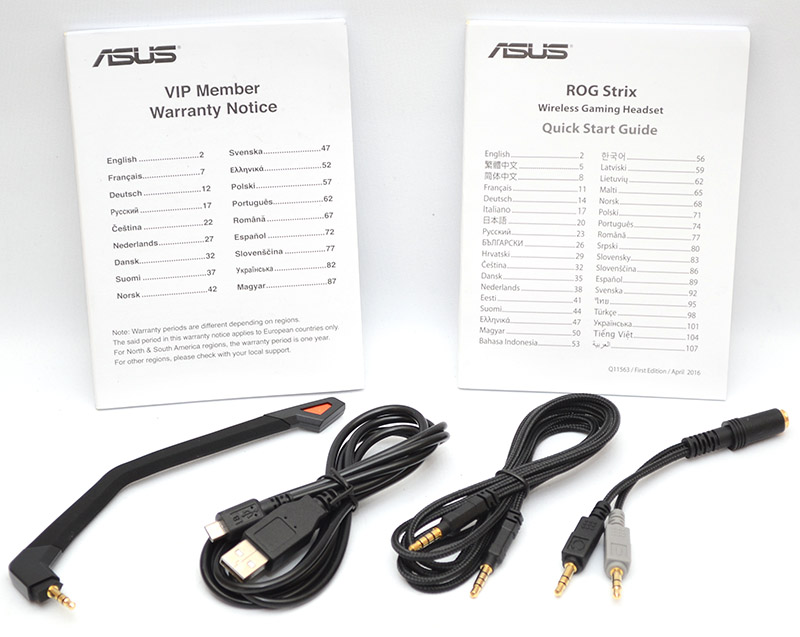 The boom microphone has a rubber midsection, which isn't bendable into a position, but it does mean the microphone won't snap should you snag it while in use.

If you're wanting to use the headset in wireless mode, there's also a small USB dongle, which is as simple as plug and play when using this on PC. There is downloadable software too, which you'll want if you're eager to take full advantage of EQ profiles and other tweaks the headset has to offer.