Attack On Titan 2 Trailer Shows Life Beyond Killing Naked Giants
---
---
---
Mike Sanders / 3 years ago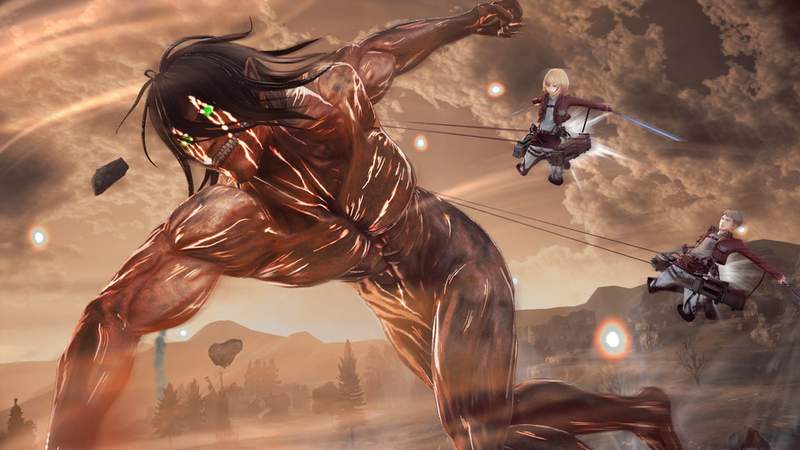 Attack on Titan
Attack on Titan represents one of the biggest Japanese break-outs in the West for a little while. You do of course have anime and manga which in varying degrees is popular. Incidentally, of which for AoT there is both. However, Attack on Titan as a whole managed to break out in a highly unique way that has drawn attention to every format it is published in.
The popularity spawned a video game which managed to give us the opportunity to don our multidirectional gear and try and take down some titans ourselves.
The game wasn't perfect. For example, it had some rather clunky camera control, but when it worked, it was amazingly fun to play.
The Unexpected Sequel
Despite finding the original game enjoyable, I did not expect the Attack on Titan game to get a sequel. When the sequel was announced, I must confess, I was genuinely surprised. Not because I thought it didn't deserve one, but because the original game had been slightly underwhelming.
This, of course, did not take into consideration that Season 2 of the Anime was being produced. At the time it never occurred to me that the advance of the animes narrative could be used in the games.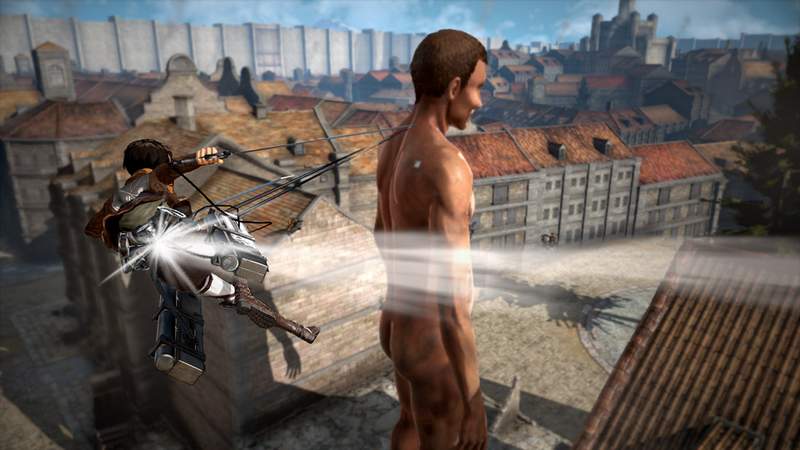 What improvements can we expect?
Well, as shown in the trailer below, it seems that the developers want to show that there is life beyond killing naked giants. Although what form the final format will take is unclear, it seems that they do want us to socialize in the game a little.
In addition, practically the whole cast (who still survive – no spoilers here) from Season 1 are included as playable characters. You will also be given the option to create your very own scout. I suspect choosing a thin scrawny one will not give you any less chance of being eaten.
From what we have been shown so far in screenshots as well, the graphics are set to receive a bit improvement. This alone should warrant the experience if the gameplay isn't fiddled with too much.
Attack on Titan 2 is scheduled for release on PC, PS4 and Xbox One on the 20th of March 2018.