Batman Ninja Feature Length Anime on the Way From Afro-Samurai Creator
---
---
---
Mike Sanders / 6 years ago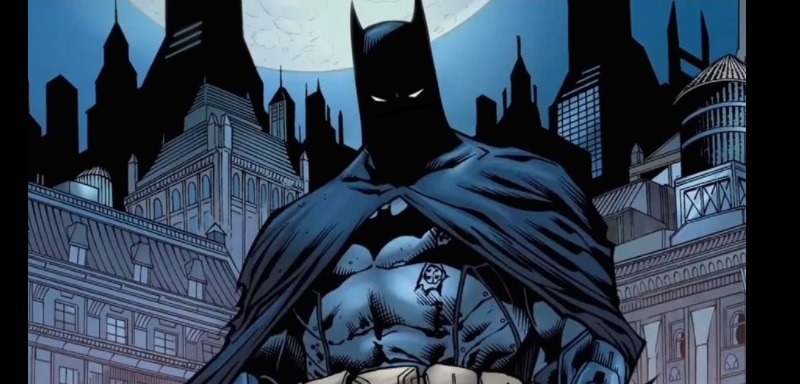 Batman as a Ninja!
Growing up as a kid, I loved the Batman animated series. Taken with the X-men series, they were awesome. Having recently re-watched them both, my opinion (as an older, balder and fatter fan) has not changed and being a fan of anime, as well as animation in general, I am thrilled that a Batman, feature-length anime, is currently in production.
Speaking of anime, Afro Samurai is an awesome series. Definitely 100% better than the tie-in garbage games they released. Therefore it's even better news to hear that the character designer, Takashi Okazaki will be working on this.
The new series is set to explore Batman as a ninja and while this might put a lot of fans off, I suspect that as long as it is done well then the 'hardcore' will accept this as a legitimate entry in the franchise.
In conjunction with a new game likely on the way, it's good news for Batman fans.

Why I think this can be awesome
Firstly, I must confess, I'm not a massive fan of Marvel or DC. Therefore, I would fully understand if some fans of the Batman series will cringe at hearing this news, but truthfully, I think that it has potential to be one of the best entries.
Why? Firstly, you should check out the art and animation style of Afro Samurai. It is entirely in the same vein as Batman. Therefore, Takashi Okazaki as the art director is a massive plus sign. Being directed by Jumpei Mizusaki is also as a major positive as he is no stranger to action paced animations. When you consider all of this, although I'm sure it's possible, it might legitimately be harder to make this bad!
In a report via Polygon, Comic-Con, who announced the series has said:
Warner Bros. Japan and Warner Bros. Home Entertainment team for an eye-popping addition to the Batman animated legacy with Batman Ninja, a spectacular, all-new anime film coming in 2018. Be among the first to witness the premiere of colorful footage from this imaginative take on Batman and many of his connected characters. Panelists will include director Jumpei Mizusaki, character designer Takashi Okazaki, screenwriter Kazuki Nakashima, English-language screenwriters Leo Chu & Eric Garcia and some potential special guests
What do you think? A guaranteed success or doomed to failure? Let us know in the comments!