Battlefield 2042 to Be Bundled Free with Nvidia 30XX GPUs
---
---
---
Mike Sanders / 10 months ago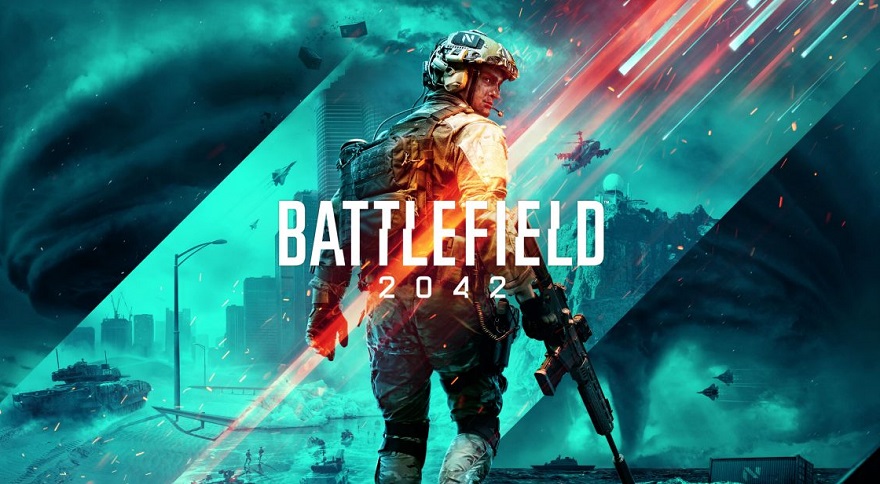 It's not exactly a secret that over the years many graphics card manufacturers have looked to bundle in games for free in order to help promote sales of their products. With the upcoming release of Battlefield 2042, however, it seems that Inno3D may have accidentally jumped the marketing gun a little as following a report via Videocardz, promotional material has appeared online all but confirming that Battlefield 2042 is the next major gaming title to get the Nvidia bundle treatment!
Battlefield 2042 to be Bundled with (Some) Nvidia 30XX GPUs
With Inno3D confirming that Battlefield 2042 will be made free with the purchase of (some – more on this shortly) of their Nvidia 30XX graphics cards, it seems exceptionally likely that within the very near future, many other AIB partners will also rubber-stamp this upcoming promotion. – As noted above, however, it would appear that this deal is coming with a catch. Namely, that it will only apply to GPUs from the Nvidia 3070 up to the 3090. In other words, it doesn't look like this bundle is going to be offered with the purchase of a 3060 or 3060 Ti.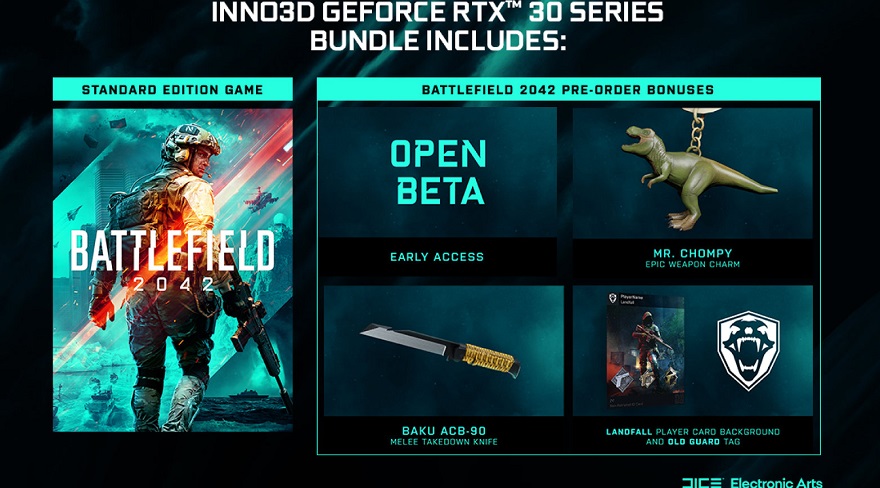 What Do We Think?
The news isn't honestly overly surprising, largely based on two key factors. Firstly, it's been more than a little while now since Nvidia last confirmed such a bundle deal, and by proxy, something was definitely well overdue. Secondly, though, it was already known back in early July that Nvidia would be the official partner for Battlefield 2042, and, as such, a 'deal' between the game and their graphics cards did always seem likely.
As to when the promotion officially starts, it would appear that with it offering Battlefield 2042 beta access (prior to the October 22nd release date) that it should kick off at practically any moment. In fact, it may already be live by the time you read this. If it hasn't quite kicked off just yet, however, and you are about to pull the trigger on a new Nvidia graphics card, it might (stock pending) be worth just holding off for a couple more days as, with this bundle deal, you won't only get a nice shiny new GPU, but you'll also get arguably one of the biggest and most anticipated gaming titles left for 2021 thrown in for free!
What do you think? – Let us know in the comments!