be quiet! Dark Rock 3 Silent Wings CPU Cooler Review
---
---
---
Peter Donnell / 9 years ago
Introduction
---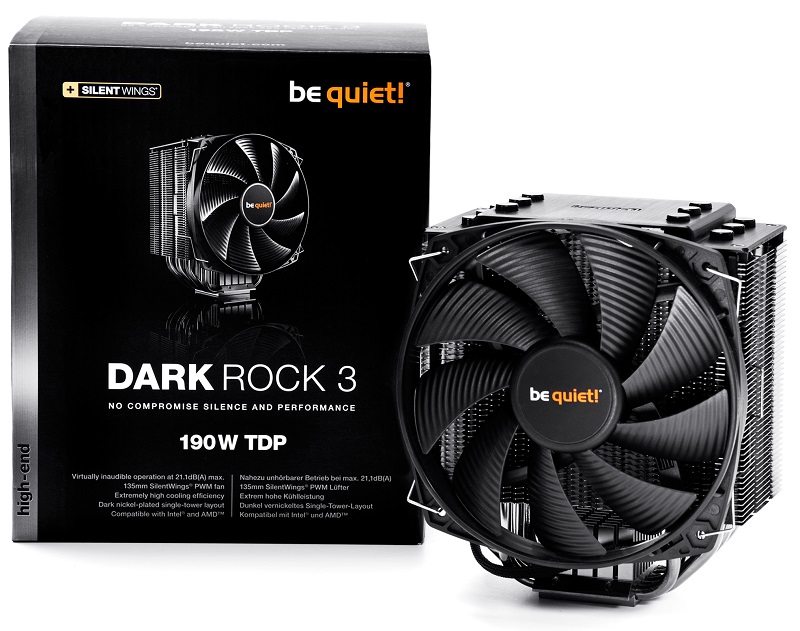 I've been looking forward to testing this product ever since we got back from CES 2014 where we got our first look at the latest range of be quiet! CPU coolers that will be hitting the market this year. The first one we'll be taking a look at is their Dark Rock 3, which comes fitted with their Silent Wings fans and if the previous products we've seen from be quiet! are anything to go by, this one should be pretty special. As you may or may not know, the Dark Rock range is easily one of the best ranges of CPU coolers on the market and while most be quiet! products often comes with a premium price tag, their design and performance has often left them well ahead of the competition.
Famed for their passion of ultra high build quality, rock solid performance, incredible design and the most important thing about be quiet! dedication to keeping their products whisper quiet. While we love great performance from our cooling products (obviously), there is nothing worse that having a high-powered gaming rig that sounds like an incoming hurricane, and I'm sure more than a few of our readers understand where I am coming from. With whirring GPU fans kicking up a storm while gaming, PSU fans humming, air turbulence from chassis fans and more, its extremely easy for a PC to become annoyingly loud, especially when gaming and even more so on a hot day. It's for these reasons that products such as those from be quiet! are all the more tempting.
As you can see from the specifications below the Dark Rock 3 supports all major Intel and AMD sockets, including the newer LGA1150. A single 135mm 1400rpm (@100% PWM) Silentwings fan is included, perfect for spanning the 137mm width of the cooler.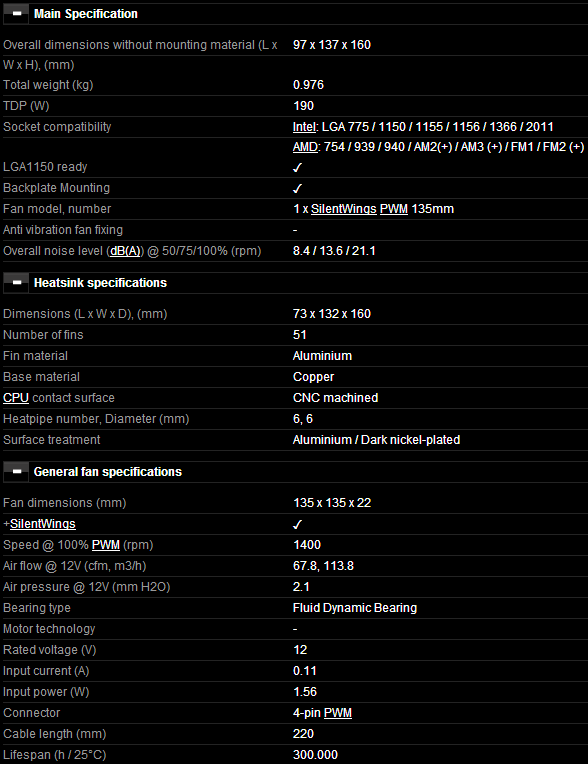 Just like every other product that be quiet! make, the Dark Rock 3 is well packaged. The box details a few of the major features on the front as well as the promising tag line "no  compromise silence and performance".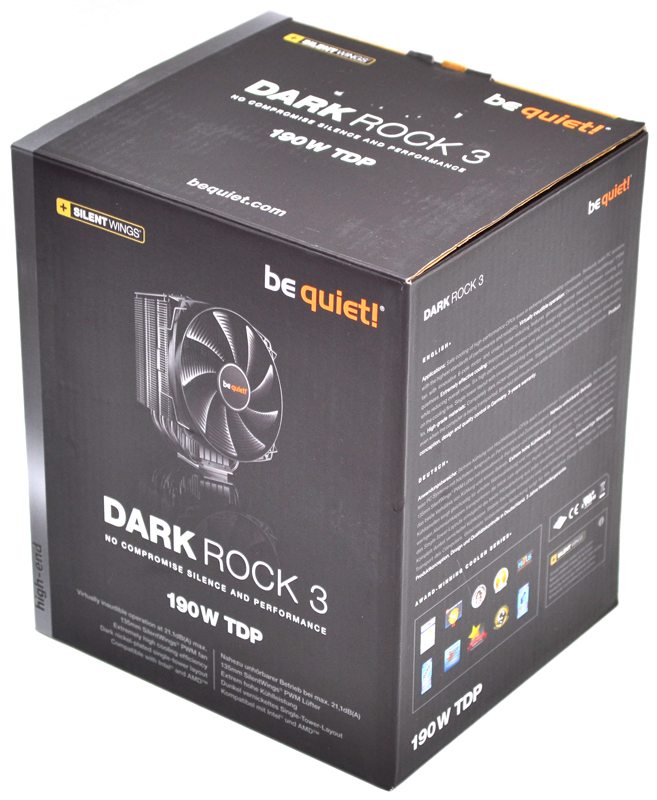 Around the back we have a more detailed run down of the coolers design features, as well as its socket compatibility (see specs above).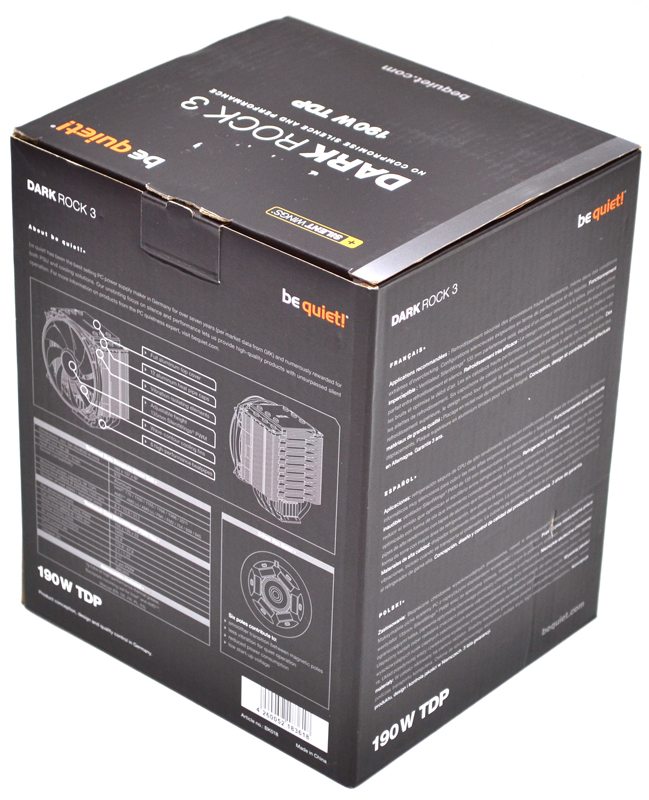 In the box I found a bag of fitting components as well as a relatively easy to follow installation leaflet.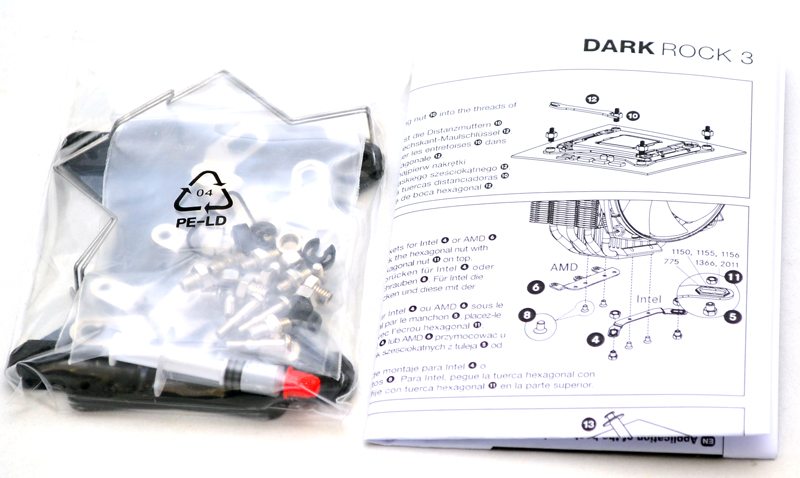 The component bag contained high quality mounting brackets for both AMD and Intel, a collection of nuts, bolts and plastic spacers, a metal mounting plate with foam padding on one side, two extra fan clips and some thermal grease.