be quiet! Dark Rock 3 Silent Wings CPU Cooler Review
---
---
---
Peter Donnell / 10 years ago
A Closer Look
---
First impressions of the cooler are very good, it immediately looks great thanks to its dark nickel plating on the tower combined with the black Silent Wings fan. The fan is a special 135mm fan that's just big enough to cover the cooling tower, it runs at a max speed of 1400rpm via PWM and be quiet! say that it will typically generate no more than 21.1dBA.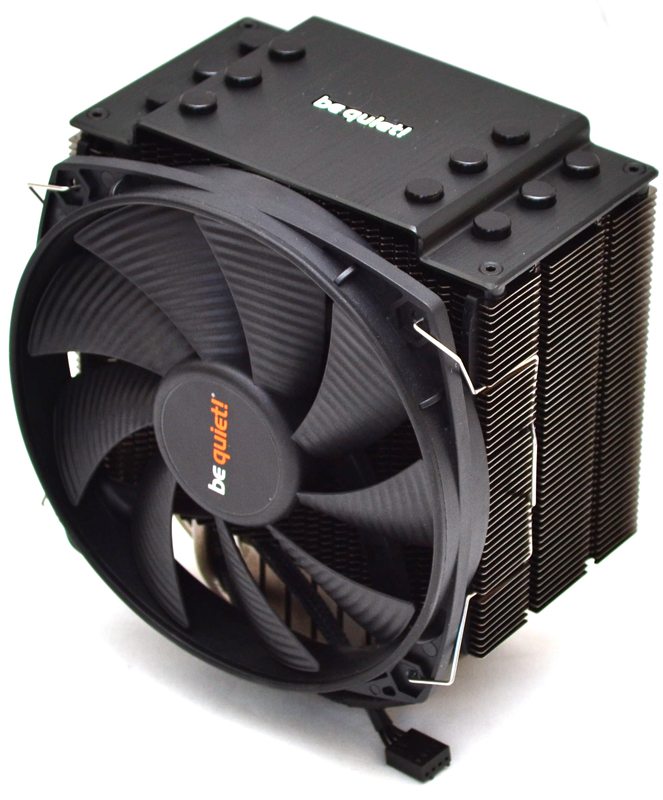 The fan is held in place with a pair of simple metal clips, so it can be easily removed for maintenance, or of course you could always swap it out for a fan of your choice.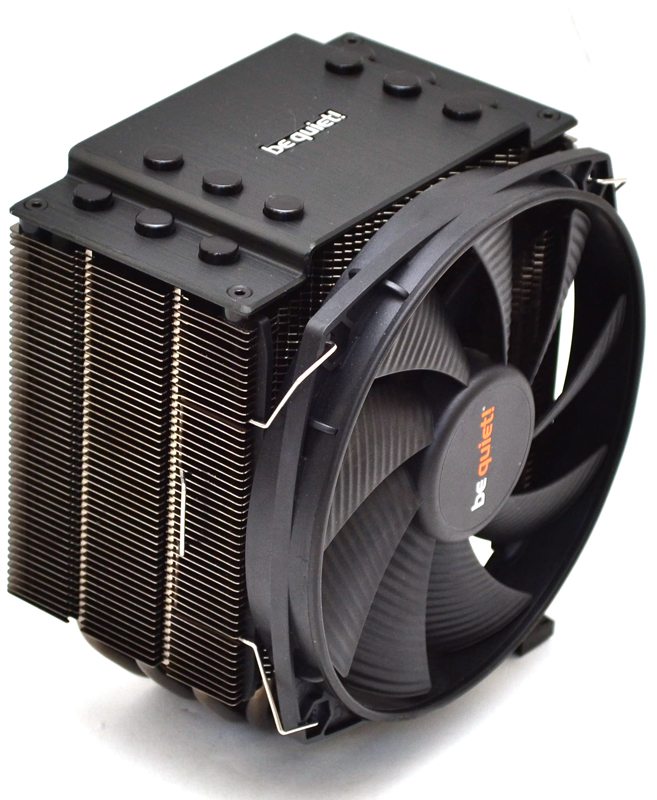 There are plenty of fins to the cooler to dissipate heat from the 6 heat pipes, as well as wave-contour cooling fins on both the front and the back to improve airflow and cooling.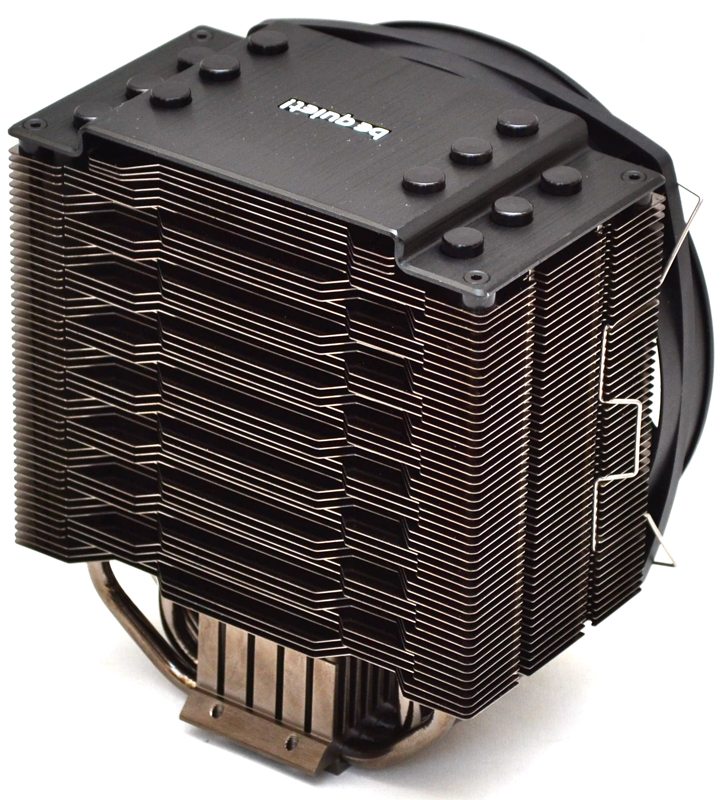 The top plate of the cooler is a solid piece of aluminium, with six aluminium heat pipe caps on top each end of the six heat pipes.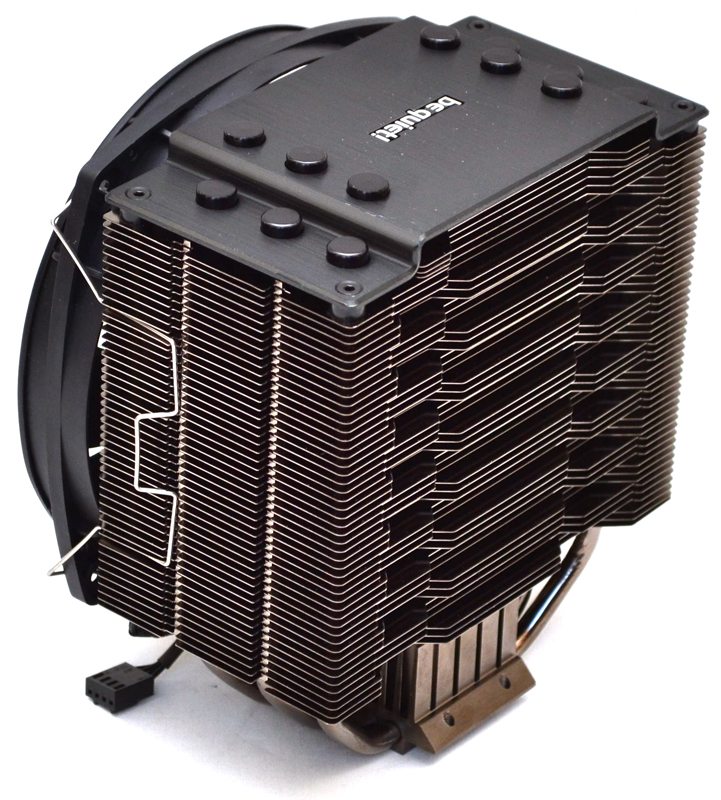 The fan is a little lower in profile than most, measuring just 22mm thick and also features groves that will help improve airflow and reduce air turbulence, which also helps reduce noise.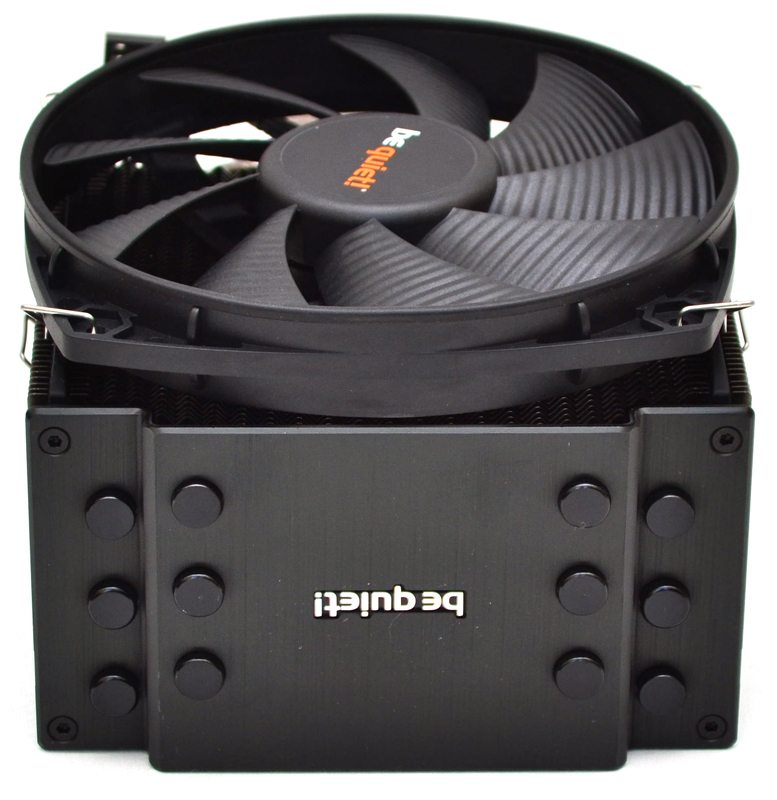 The heatpipes are packed in nice and tight over the block and this provides really even cover across the whole contact plate.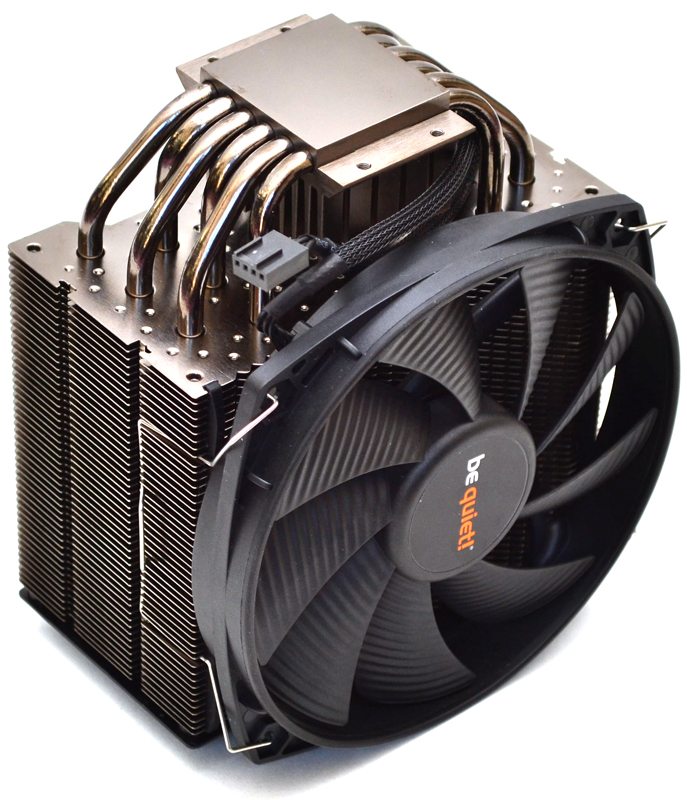 The plate is polished to a mirror shine, so much so that it was hard to get a clear picture of it. Another thing you'll notice are the little dimples on the bottom of the fins, these help increase the surface area, allowing a little air resistance to help with heat transfer.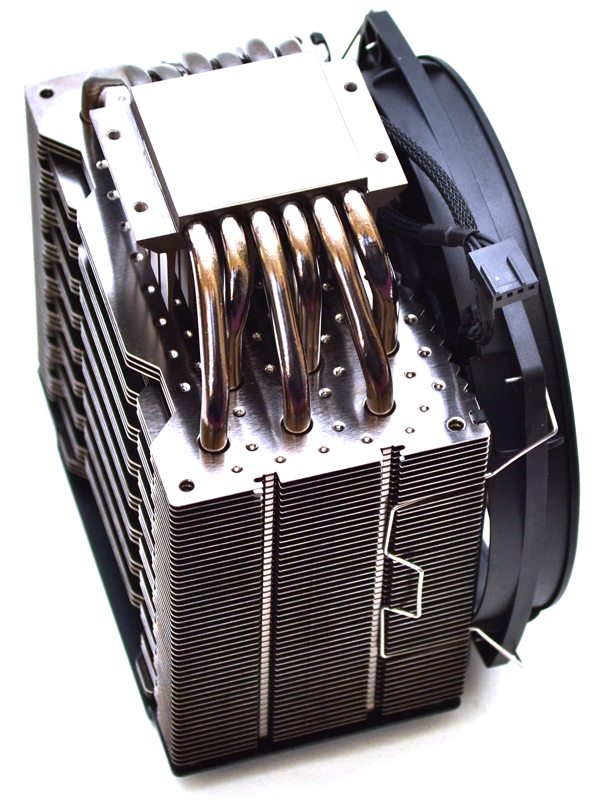 The mounting block also has some chunky fins on the back that will help the cooler withstand more heat, effectively acting like a small passive cooling tower before the heat is transferred through the heatpipes.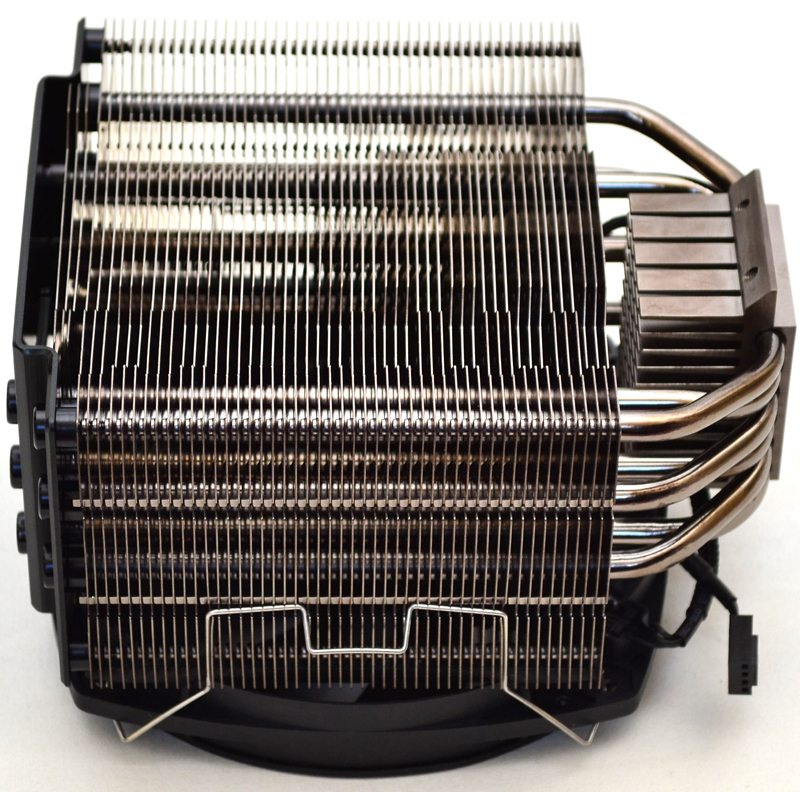 With the fan removed you'll notice that there are two thick rubber strips set into the left side of the cooler, these are used to help reduce vibration from the fan.