Billy Mitchell Has His Donkey Kong Record Removed
---
---
---
Mike Sanders / 4 years ago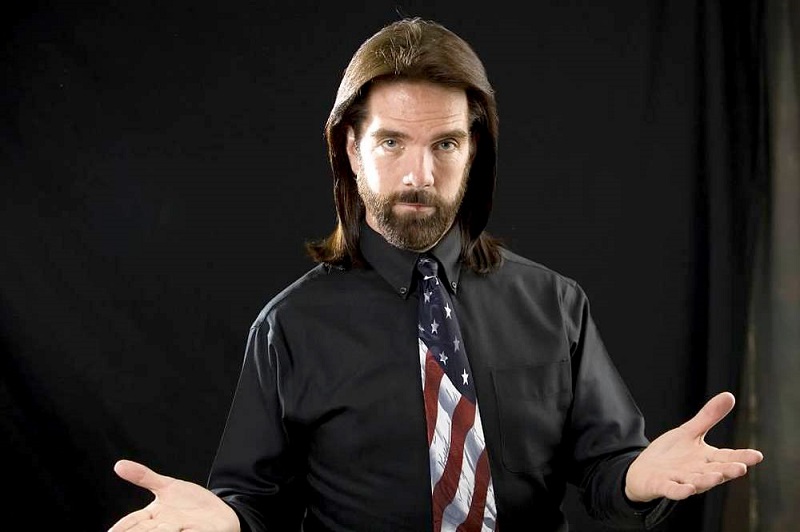 Billy Mitchell
It's certainly been an interesting week in the world of speedrunning, particularly at the world of Twin Galaxies. The developments have, however, taken an unexpected turn this week as Twin Galaxies poster boy Billy Mitchell has also found himself subject to controversy.
For most people, I know, Billy Mitchell is only known as a character from Eastenders. Fans of speed running, classic arcade and particularly those who watched the documentary film 'King of Kong', however, will be very familiar with him.
A fistful of quarters
In the documentary, Billy Mitchell is placed somewhat as the role of the antagonist and I think it's a role he has with some relish, embraced. The documentary focuses on his llong-standing Donkey Kong high score record and a fellow speedrunners attempt to beat it. In addition to this, it also acted as general promotion for Twin Galaxies.
The film, focusing particularly on Twin Galaxies has come into a fresh note, however, as his current high score has now officially been removed from the charts.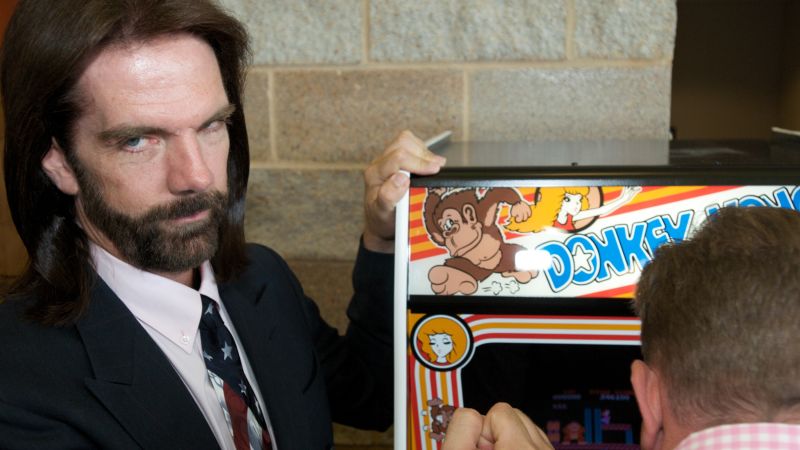 Mame
In a report via PCGames, some of Billy Mitchell's high scores have been drawn into considerable doubt. The accusations suggest that he used the arcade emulator MAME to simulate his most recent high scores. By using the emulator it is reported that the high score may indeed just be a computer controlled playthrough. Either in part or whole.
The decision from Twin Galaxies comes just days after Todd Rogers' Dragster speed run time was thrown out. In fairness, Todd Rogers has been subject to a lot of scrutinies over the years. Some would see the removal as an entirely inevitable thing. Some would say he simply couldn't help himself.
RNG
Part of the accusations against Billy Mitchell are based on screen tears which are visible in the recording and in addition, the statistics have been brought into question in regards to the blue barrel scores. In Donkey Kong, blue barrels are entirely RNG controlled and although they are perfectly legitimate within the game, his run shows a significantly higher than the usual number of these. It's such things that people tend to raise eyebrows at.
It's difficult to say what will come of this. Personally, I believe that his original speedrun records are very likely entirely legitimate. Pressure to remain relevant, however, particularly since he is well down in the high score charts, might be the factor here.
The plus side is that Twin Galaxies, under new ownership, seem to want to rebuild their reputation. One which has been under scrutiny in recent years. For some reasons, we won't go into here. It wouldn't take much digging for you to find out though.
What do you think? Does this bring all of his high scores into question? Will this result in a ban? In addition, will this spark a whole host of other high-profile investigations? – Let us know in the comments!
Support eTeknix.com
By supporting eTeknix, you help us grow and continue to bring you the latest news, reviews, and competitions. Follow us on Facebook and Twitter to keep up with the latest technology, share your favourite articles, chat with the team and more. Also check out eTeknix YouTube, where you'll find our latest video reviews, event coverage and features in 4K!
Check out our Latest Video