Call of Duty Vanguard PC Requirements Confirmed!
---
---
---
Mike Sanders / 2 years ago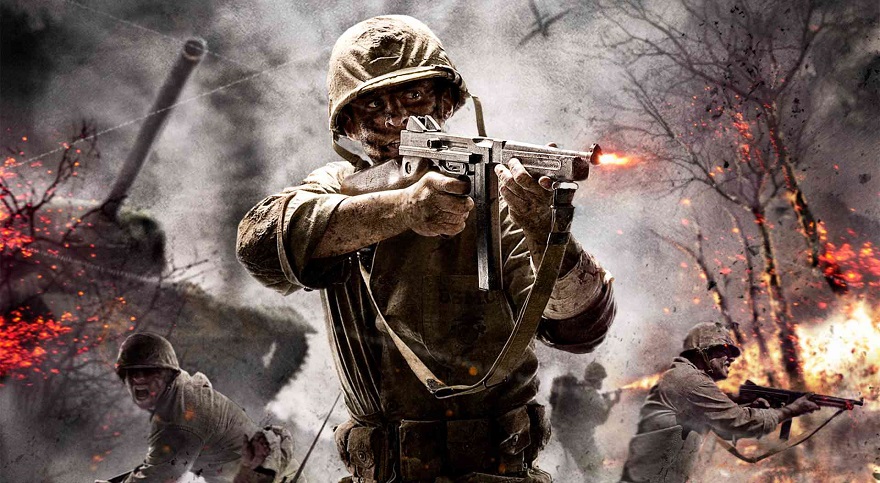 Call of Duty Vanguard officially releases on November 5th, and just in case you missed the news from late last week, presuming you have the game pre-ordered on a digital platform (Xbox, PlayStation, and now PC) a quick check of it should now allow you to begin the presumably fairly bloated download! – For PC users, however, despite it being just a few days left until the official release, Activision had still not confirmed the full and final system requirements. – Yes, we had the open beta last month, but that was always more indicative than categorical.
Well, following an official update to the game's website, if you want to know if your PC or laptop can handle Call of Duty Vanguard, well, now you have your answer!
Call of Duty Vanguard PC Requirements
The good news is that the PC requirements are honestly surprisingly benign. As such, even if you think your PC is starting to enter the realms of 'Potato Country', you should still (probably) be able to play this title. Albeit, clearly with a few graphical compromises.
In a rather unusual twist, however, with 4K, DLSS, and raying tracing (for both AMD and Nvidia) all enabled, however, Activision has provided further specifications that go into significantly greater detail as to how potent your system will need to be if you plan to start cranking those graphical settings and resolutions up:
Processor:
Minimum: Intel Core i3-4340 or AMD FX-6300
Recommended: Intel Core i5-2500K or AMD Ryzen 5 1600X
Competitive: Intel Core i7-8700K or AMD Ryzen 7 1800X
Ultra 4K: Intel Core i9-9900K or AMD Ryzen 9 3900X
RAM:
Minimum: 8 GB
Recommended: 12 GB (I never understand why devs list 12GB. It's such an odd configuration to have. Well, there was triple-channel I suppose)
Competitive/Ultra 4K: 16 GB
Storage:*
Minimum: 36 GB at launch (Multiplayer and Zombies only)
Recommended/Competitive/Ultra 4K: 61 GB at launch
*Note that this is much lower than the official specs below which suggest 177GB – Keep reading though as it seems the 4K texture pack is where things get hungry!
Hi-Rez Assets Cache:
Minimum/Recommended/Competitive: Up to 32 GB
Ultra 4K: Up to 64 GB
Hi-Rez Assets Cache is optional disk space that can be used to stream high resolution assets. That option can be turned off in the game's settings.
Graphics Card:
Minimum: NVIDIA GeForce GTX 960 or AMD Radeon RX 470
Recommended: NVIDIA GeForce GTX 1060 or AMD Radeon RX 580
Competitive: NVIDIA GeForce RTX 2070/RTX 3060 Ti or AMD Radeon RX 5700XT
Ultra 4K: NVIDIA GeForce RTX 3080 or AMD Radeon RX 6800 XT

What Do We Think?
While Call of Duty Vanguard will clearly offer some potent graphics for equally potent systems, by and large, the overall system requirements listed here are fairly low, and honestly, much more benign than many might have expected. – If you do, therefore, want to learn more about the PC version (which like Xbox and PlayStation will release on November 5th), you can check out the official website via the link here!
What do you think? – Let us know in the comments!