CD Projekt Red Live Streaming Cryptic Message on Twitch
---
---
---
Ron Perillo / 4 years ago

Data Transmission in Progress
Cyberpunk 2077 developer CD Projekt Red has been live streaming a flow of cryptic messages on Twitch for hours now. It literally is just a non-stop, non-spaced white text on black background flowing endlessly. It has been going on for at least seven hours now and there is no hint that it will stop any time soon.
What Does This Mean?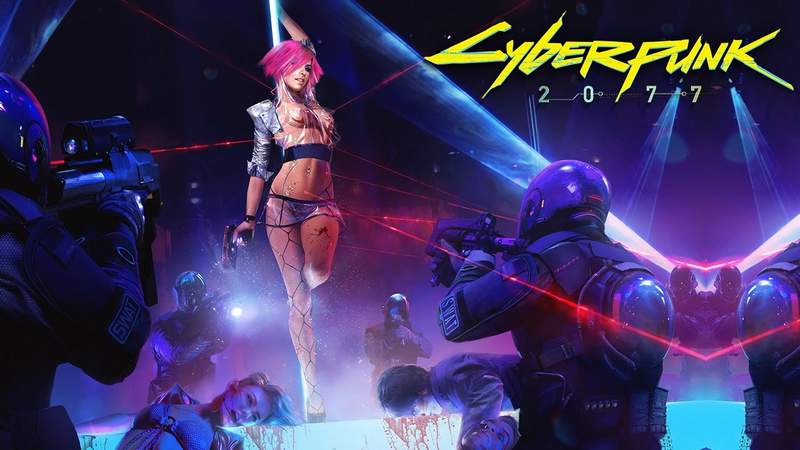 Who knows. Although it is clearly a publicity stunt, one has to wonder whether there is actual meaning to the stream. After all, this is CD Projekt Red we are taking about. They have buried hints about Cyberpunk 2077 in the past.
Hopeful fans in social media and Reddit suggest that this could be a pre-cursor to a public playable game reveal.  The company already showed off a 50-minute playable demo at E3 2018. And although there are still bugs to work out, Cyberpunk 2077 is apparently now complete enough that it is playable from "start to finish".
A downloadable beta demo would probably be the best news for fans. Although more gameplay reveal videos are welcome too. In fact, anything other than white text on black background at this point would be great. In case you want to see more of that though, head on to the CD Projekt Red Twitch page.
UPDATE (6PM BST):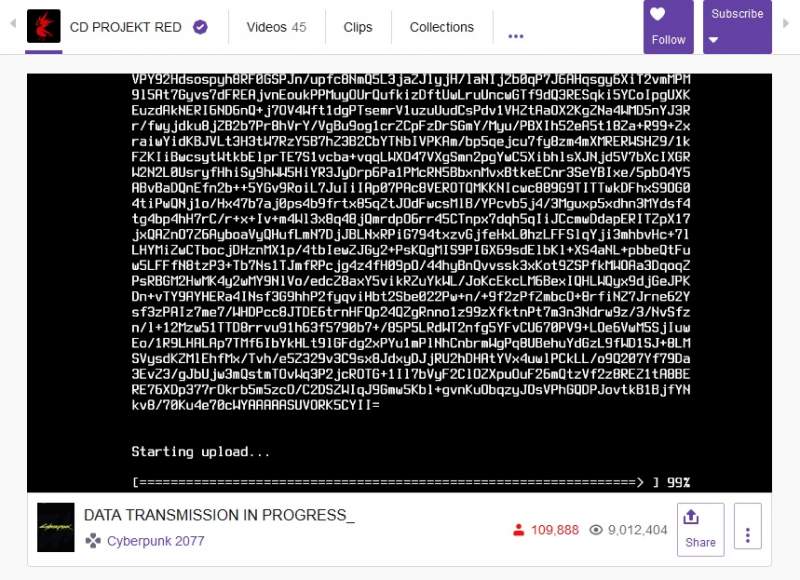 The transmission has now finished and it is a 48-minute gameplay reveal video. (NSFW warning: gameplay shows nudity)