Chieftec Pro Cube CI-02B-OP Case Review
---
---
---
Peter Donnell / 1 year ago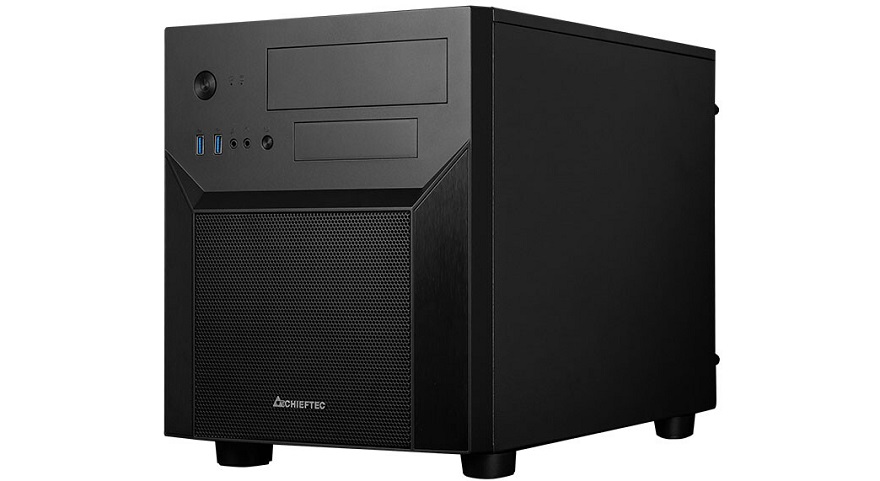 I find it amazing that it's already been seven years since I reviewed the Chieftec DX-02B Full-Tower Chassis, and you should check it out. It's old-school cool compared to the endless tempered glass and RGB we have today, not that there's anything wrong with that either. Chieftec joined the modern world with the release of the Chieftec Hunter case last year, and I even reviewed it here! However, back in January, they also revealed their latest micro-ATX Cube PC case, the CI-02B-OP, and we couldn't wait to get it into the office for a closer look!
Chieftec Pro Cube CI-02B-OP
It's an interesting case, as it still harks back to some older case designs and, dare I say, some more affordable models too. However, I like the old-school look that Chieftec can deliver, as not everything needs to look futuristic, as modern cases don't always look right in every environment either. However, do not be fooled, as the devil is in the details here. The CI-02B-OP is a high-airflow mesh case with aluminium accents. It'll support up to an mATX motherboard, an ATX PSU, and expansion cards of up to 320mm. In addition, it has three dedicated drive cages for 3.5″ and 2.5″ drives and even an optical bay, so you should be able to get a fairly competent system installed in this more compact case design; especially when you see it's party trick!
Features
CI-02B-OP
Support for 5.25″ front bay
Support for 3.5″ front bay
brushed aluminium and mesh front panel features
Compact and space-saving design
Extensive drive mounting options
Dust filters included
Room for micro-ATX motherboard
Four expansion slots
Hinged front/top panel design
Specifications

What Chieftec Had to Say
"The CI-02B-OP joins CHIEFTEC's Mesh Series in a compact m-ATX cube format. Despite its very compact dimensions, this case is extremely flexible in terms of hardware compatibility, supporting ATX PSU's up to 16cm in length, graphics cards up to 320mm in length and CPU coolers up to 160mm in height. Additionally, with lots of flexibility on the internal and external drives, supporting 5.25" and 3.5" optical drives, 2x 3.5" HDD"s and 3x 2.5" SSD's, the CI-02B-OP is also very suitable for home entertainment purposes or as a mini server. Featuring an elegant design combining brushed aluminium and airflow-friendly mesh, this is a case has a timeless look that will it in easily in the workplace or at home and is therefore truly multi-functional." – Chieftec