Cinebench Leak Shows Intel i7-12700H Crushing Ryzen 9 5900HX
---
---
---
Mike Sanders / 2 years ago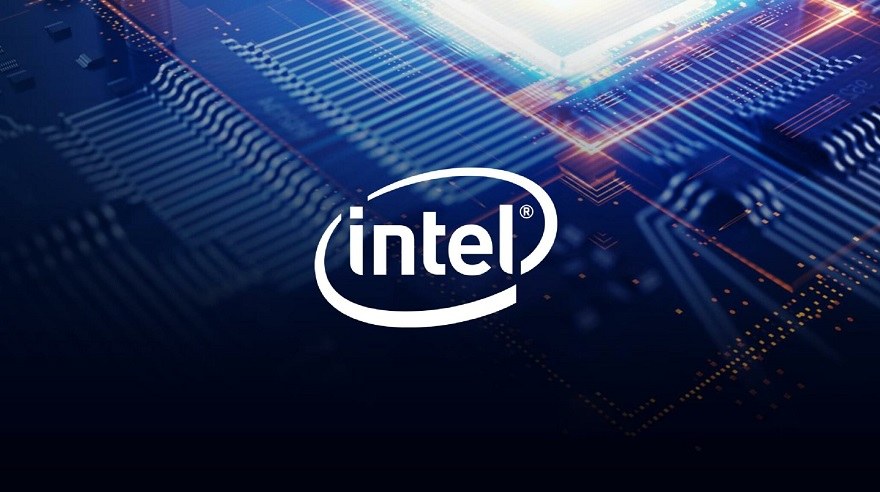 Intel is expected to formally announce the launch of its new Alder Lake-P mobile (laptop) processors at CES 2022 which starts on January 5th. With this in mind, therefore, there is clearly a lot of anticipation surrounding these new CPUs, and, perhaps specifically, how they'll stack up against AMD's mobile range. – Based on the indications we've seen to date, however, it seems pretty clear that Intel's 12th-gen laptop processors are going to be amazingly potent and especially so when compared to what's already been seen and/or confirmed from AMD.
And in adding further to that speculation, however, a fresh leak via NotebookCheck has revealed Cinebench benchmarking results taken from the upcoming Intel i7-12700H, and when compared to the AMD Ryzen 9 5900HX, it appears that despite this not even being the Intel flagship, the gap between the two companies might be set to open up hugely in Team Blue's favour!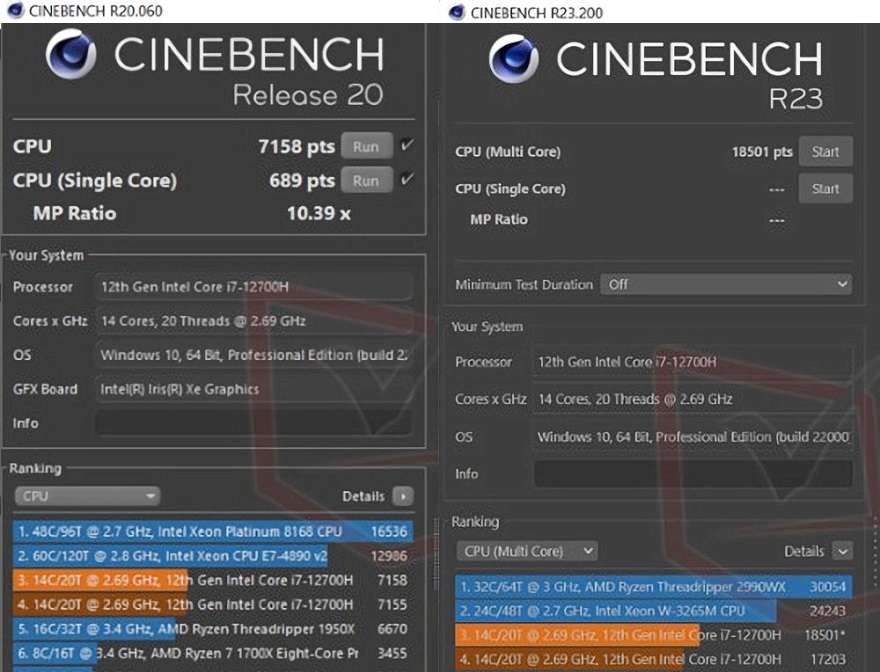 Intel Core i7-12700H
Now admittedly, benchmarking laptop processors in direct comparison is never an easy task. This is basically because the hardware configurations beyond the processor (such as the RAM, and graphics card) can vary quite significantly. With this in mind, therefore, the bottom line is that you should take these results as indicative rather than categorical. – With that little disclaimer out of the way, however, presuming that the laptop configurations are basically similar, then this Cinebench test clearly shows that the Intel i7-12700H has all the potential to crush the AMD Ryzen 9 5900HX!
Intel i7-12700H vs AMD Ryzen 9 5900HX
Single Core – Intel 21% higher score
Multi-Core – Intel 47% higher score

What Do We Think?
To start with, definitely take these results with a pinch of salt. They are early leaks with, as noted above, a fair few question marks surrounding exactly how the two laptop configurations compared against each other beyond simply the processor used. However, this is yet even more evidence to suggest that Intel's new upcoming laptop processors have all the potential not just to outperform AMD Ryzen mobile but to bury it completely.
Admittedly though, a big factor in this will ultimately come down to price. And as you're probably aware, while Intel has always held the laptop performance crown, AMD has always had the advantage of offering consumers far more cost-effective alternatives. Make no bones about it though, Alder Lake-P is shaping up to be every bit as impressive as its desktop counterparts!
What do you think? – Let us know in the comments!