Cocoon Home Security Camera Review
---
---
---
Bohs Hansen / 5 years ago
Introduction
---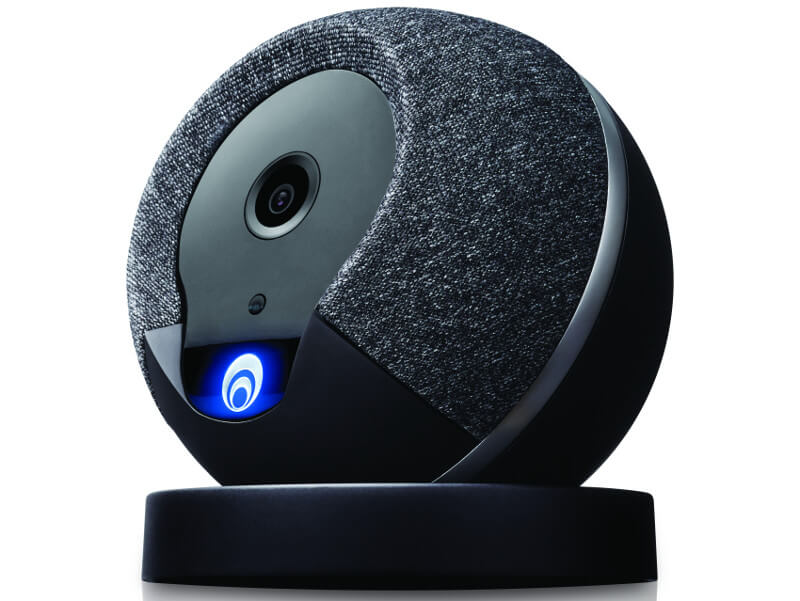 Cocoon Home Security Camera
Home surveillance is wanted by more and more people, but there's usually a common thread. People are afraid of the difficulty when setting it up and configuring it all. In comes Cocoon (product link) which should eliminate all those fears easily and offer home security without the hassle.
Multi-Room Security Without The Hassle and Monthly Fees
Cocoon is easy to set up in just seconds. The camera will start working the moment it connects to your Wi-Fi network. That part is also very easy as the camera communicates with the mobile app via sounds.
Once it is connected, you have your home at your fingertips. The wide-angle camera offers clear pictures on your phone at night and day. Alerts are sent to your household as soon as something unusual is detected which allows you to turn on the siren with a single tap. And yes, it can detect whether something is unusual. Due to the built-in Subsound technology and AI, Cocoon is able to learn which sounds are normal in your home.
Naturally, you can just watch the video feed when your curious too and check who's in your home, how your pets behave, or something else. You can also download memories you want to keep for the last seven days.
Best of all, there are no monthly fees. You only need to pay the initial purchase cost and the service is included.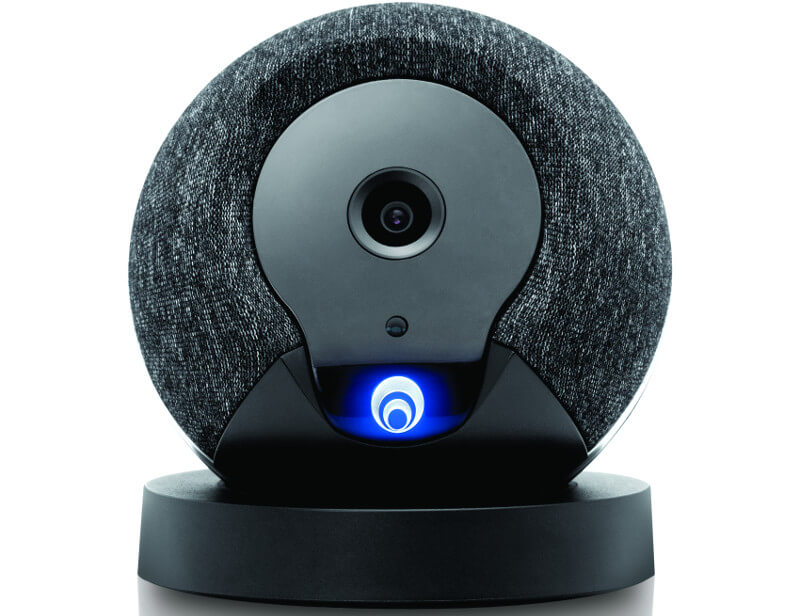 Design and Setup Options
Cocoon's design is quite simple as it's just a round ball. However, that simple design allows for easy setup and adjustment. The camera is simply placed on the included ring and then you can turn it in whatever angle you need it. Other than that, there isn't a whole lot to say to the design, but we'll still take a tour around the camera on the next page.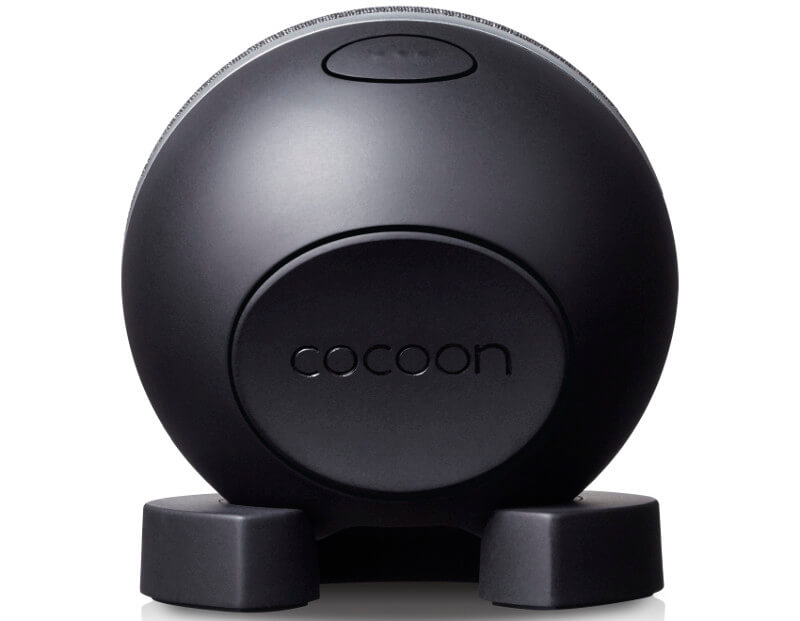 Camera and Audio Features
Inside the Cocoon is a 720p HD camera with H.264. The lens is a 120° horizontal wide-angle lens, and it comes with automatic night vision. The night vision is powered by four high-power 850nm IR LEDs
The audio is a vital aspect of Cocoon. It comes with a high-sensitivity 20Hz to 20kHz microphone and a high-quality built-in speaker. The siren is able to deliver a noise of 90+ dB.
Let us get back to the microphone again, just for a second. The frequency range is the official rating where it operates best – but it is, in fact, able to capture sounds below the 20Hz  frequency. Capturing the infrasound frequencies below 20Hz allows the microphone to serve two purposes – providing audible feed for the video in alerts and live view, and to provide the infrasound feed for the Subsound engine.
Unique Subsound Technology
The unique Subsound technology utilises the high-end microphone to sense unusual activity in your home. And it doesn't just listen; it also learns your behaviour. That makes it far more intelligent than any conventional CCTV setup. Cocoon's artificial intelligence detects unusual activity throughout your home and alerts you instantly. This is an awesome feature and it's one that we haven't seen prior to the Cocoon.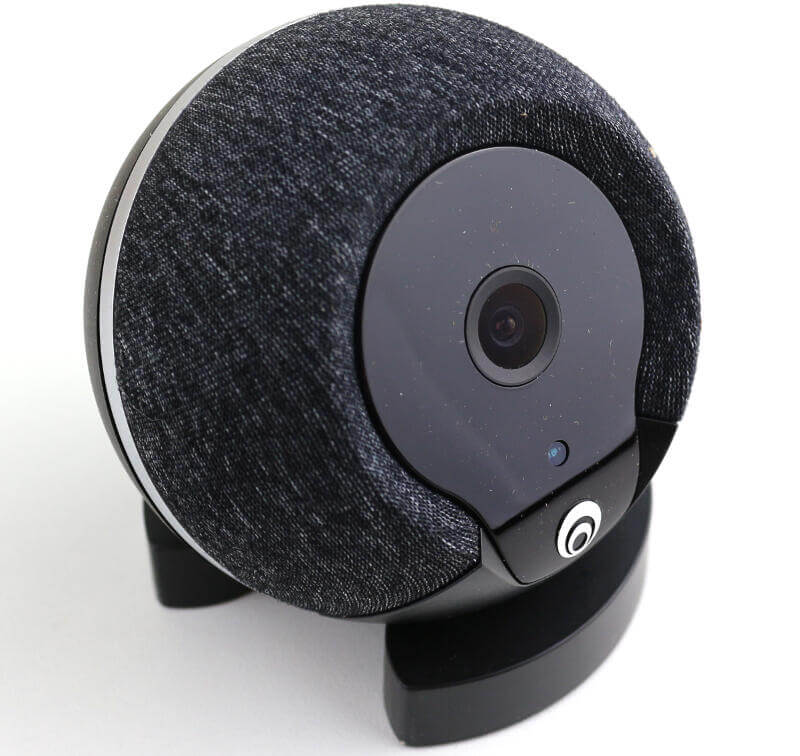 Network and Security
The network requirements are quite low, allowing as good as everyone to use the Cocoon. It utilises the 2.4GHz Wi-Fi band with IEEE 802.11 g/n. WEP, WPA, and WPA2 wireless security are all supported.
The camera itself uses the latest in AES 256-bit encryption to keep your files safe. They're transferred via secure TLS/SSL to the cloud servers where it's stored with encryption for seven days.
Bonus Notes
Another thing speaking for the Cocoon is that it is supported by Aviva, a leading home insurance company in the UK. With a Cocoon installed, you can get benefitial rates. So contact your insurance provider and hear what they say. It might be able to save you some monthly costs.
What Does the Company Have to Say About the Cocoon?
"Cocoon's unique multi-room Subsound® technology senses unusual sounds in your home, not just the room you place it in. It's Artificial Intelligence detects unwanted activity and learns to better protect your home, alerting you instantly if something unusual happens. The smartest home security system."
Package and Accessories
The package is about as square as it gets. Each side is packed with information about the included camera and its functions.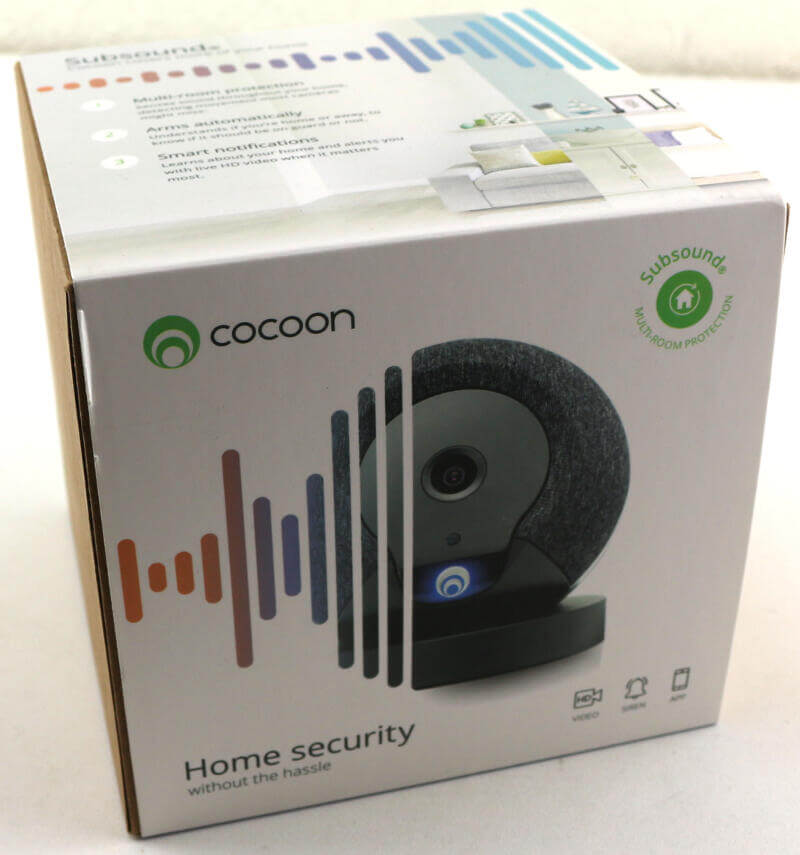 Inside the box is the camera itself and the stand to place it on. There's also a power adapter, a setup guide, and a sticker you can place to warn intruders that your premises are protected.