Colorful Launch 3060 8GB and 3060 Ti GDDR6X Revisions!
---
---
---
Mike Sanders / 5 months ago

Although still pending formal confirmation from Nvidia (which arrived around 2 hours after I wrote this originally – Thanks Nvidia…), there have been months of speculation surrounding potential late-in-the-day revised designs for a number of their more entry-to-mid-tier GPUs. The rumours are, in fact, so thick that they can barely be called rumours at all. This is going to happen, it's just a case of what we're getting, and, of course, when Nvidia will actually confirm them.
It seems, however, that if they are going to happen, China is going to get them first and following a report via Videocardz, Colorful has officially confirmed the launch of both their 3060 8GB and 3060 Ti GDDR6X revised graphics cards.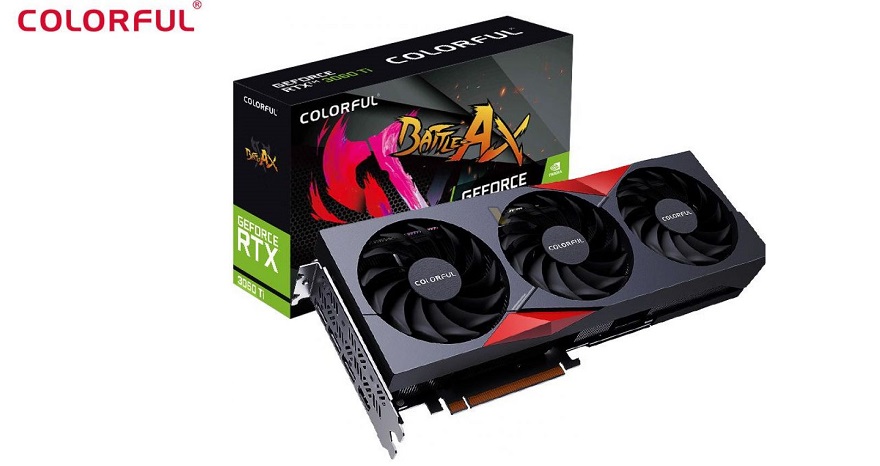 Colorful Launch Revised Nvidia 3060 and 3060 Ti Graphics Cards
Starting with the 3060, backing up leaks seen only early this week, Colorful has confirmed the launch of a new revised design of the GPU. Rather than an upgrade, however, which has certainly been the flavour of rumour over the last 2-3 months, it does instead seem to be backing up a much older bit of speculation. Namely, it's not going to be an upgrade, but rather downgraded to 8GB of VRAM (from 12GB) and set on a notably slower 128-bit memory bus.
Why would this do this? Well, with Colorful confirming the price, this new 3060 will cost (based on rough money conversions) about £30-£40 less than the original design. In other words, maybe something around £299.99/$299.99 presuming this hits Western shores (which is a big 'if' at the time of writing).
What about the 3060 Ti though? Well, Colorful has been a little coyer in terms of overall specifications, but they have confirmed that this revised design will indeed see it upgraded to GDDR6X memory (same quantity) and with a price tag which, again roughly speaking, will only see it increase by around £10. A figure which is so nominal that we expect it to hold its current US/UK/EU MSRP value.
The most notable current omission from this Colorful 3060 Ti is that they haven't yet confirmed if the clock speeds on this revised design will also be improved. We do, however, suspect that this will be the case.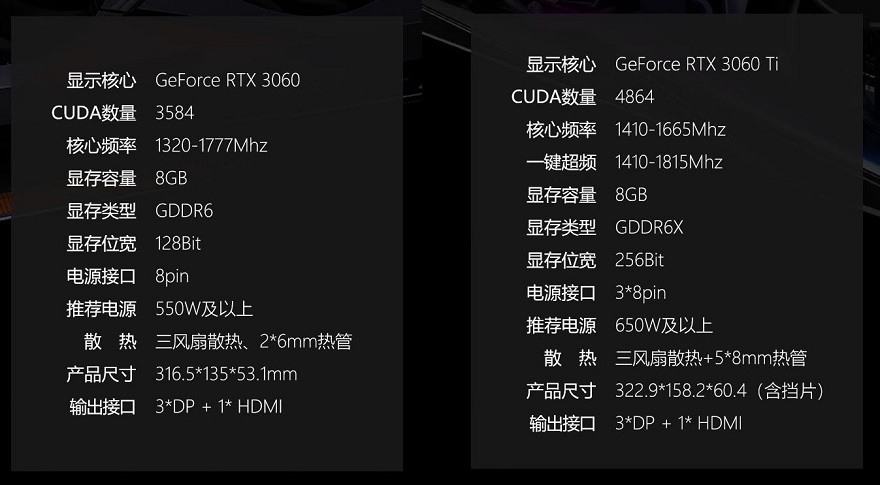 When Will We Know More?
The 3060 Ti GDDR6X revision will undoubtedly be confirmed by Nvidia at some point over the next 2-3 weeks. In regards to this downgraded 3060, however, most speculation seems to suggest that this may remain an 'Asia-only' exclusive. Which, in many respects, isn't overly surprising since even despite the overall issue of GPUs still holding notably high price tags, I don't think many people would view this as an overly tempting proposition (even at a £299 MSRP).
For me though, I'm still eagerly waiting to hear news on the revised 3070 Ti which is, at the time of writing, still mostly absent from leak sources. – What do you think though? – Let us know in the comments!