Cooler Master Eisberg 240L Prestige Liquid Cooler Review
---
---
---
Ryan Martin / 10 years ago

The front of the box mainly points out the Eisberg's unique features which are that it is all copper and has a custom designed water block that was designed in Germany with Alphacool.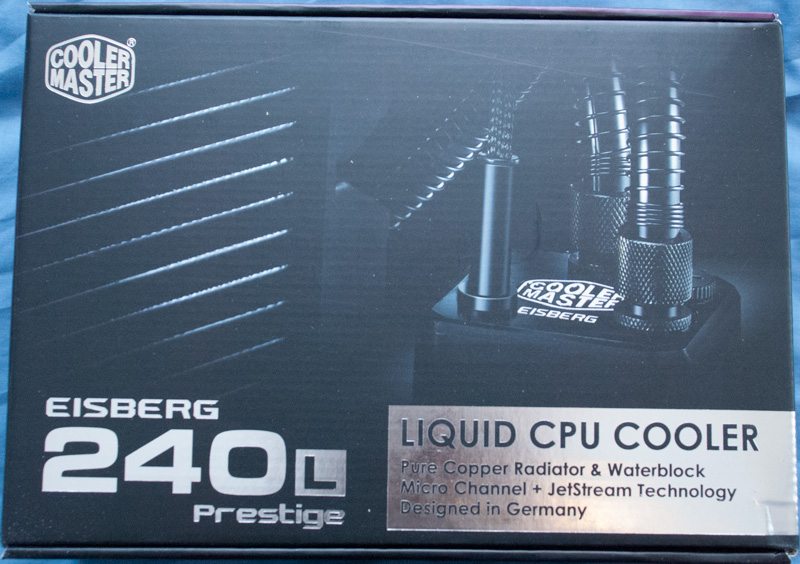 The back gives you similar details in multiple languages plus a product diagram.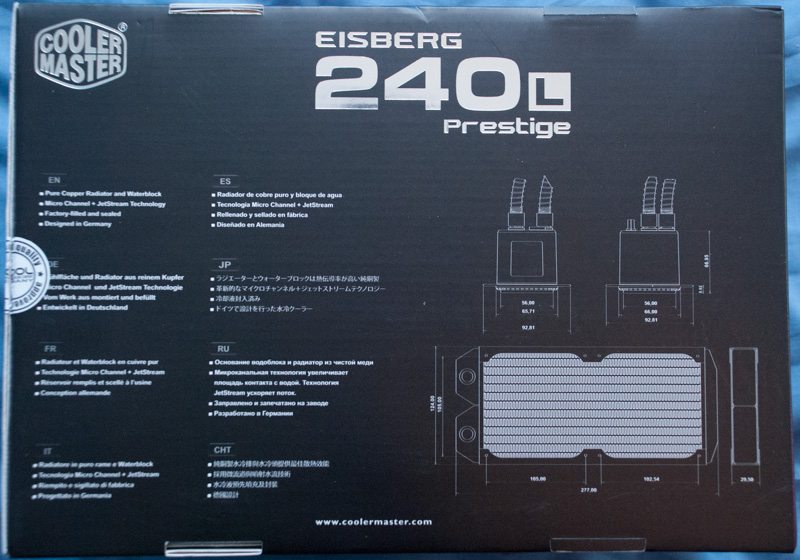 Here you can see a close up of the product diagram giving you all the dimensions you need.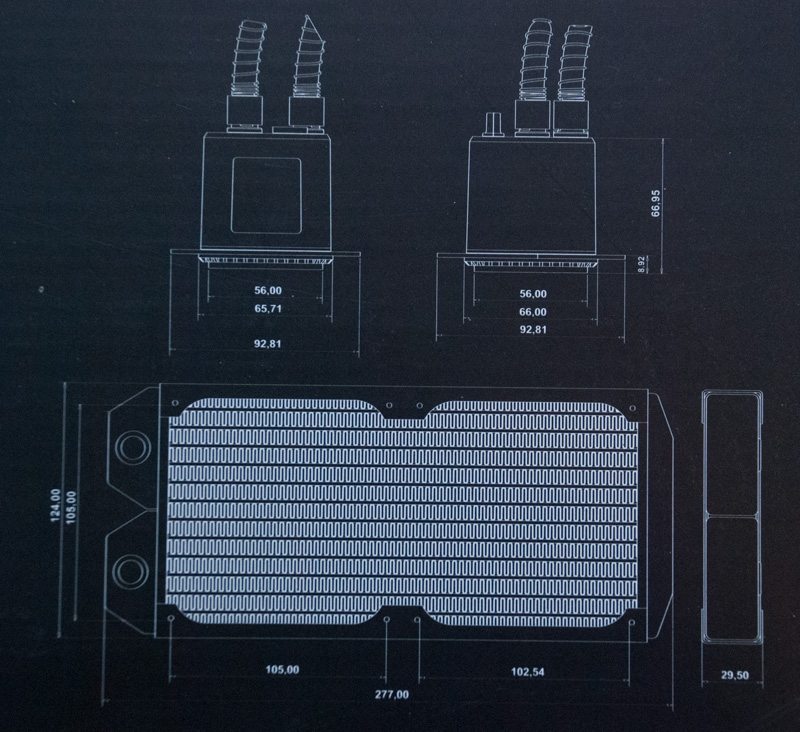 The box also lists some specifications which you may find useful.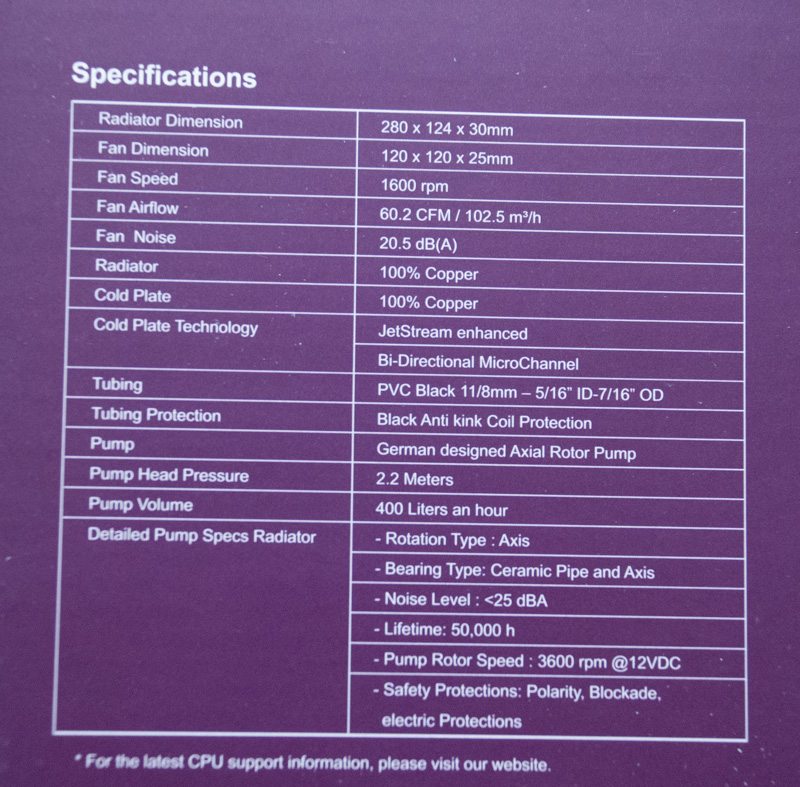 There is also an Alphacool "approved quality" sticker for this product.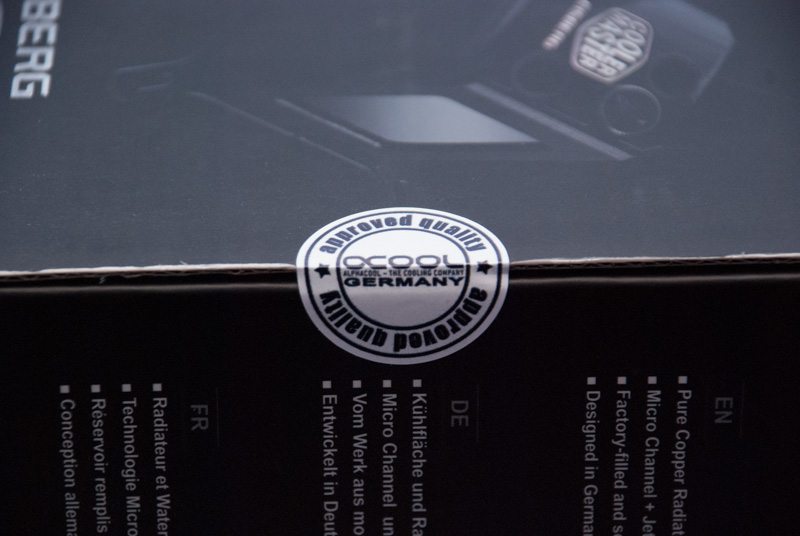 Included is a whole array of mounting hardware for multiple platforms, as well as some thermal paste but note this product does not require a backplate.
There are two rubber anti-vibration frames provided for the fans along with an extension cable and a molex splitters to power the device. There is an included manual but it is perhaps not as extensive and useful as it could be, the provided diagrams aren't that helpful and probably need to be a bit bigger and better explained.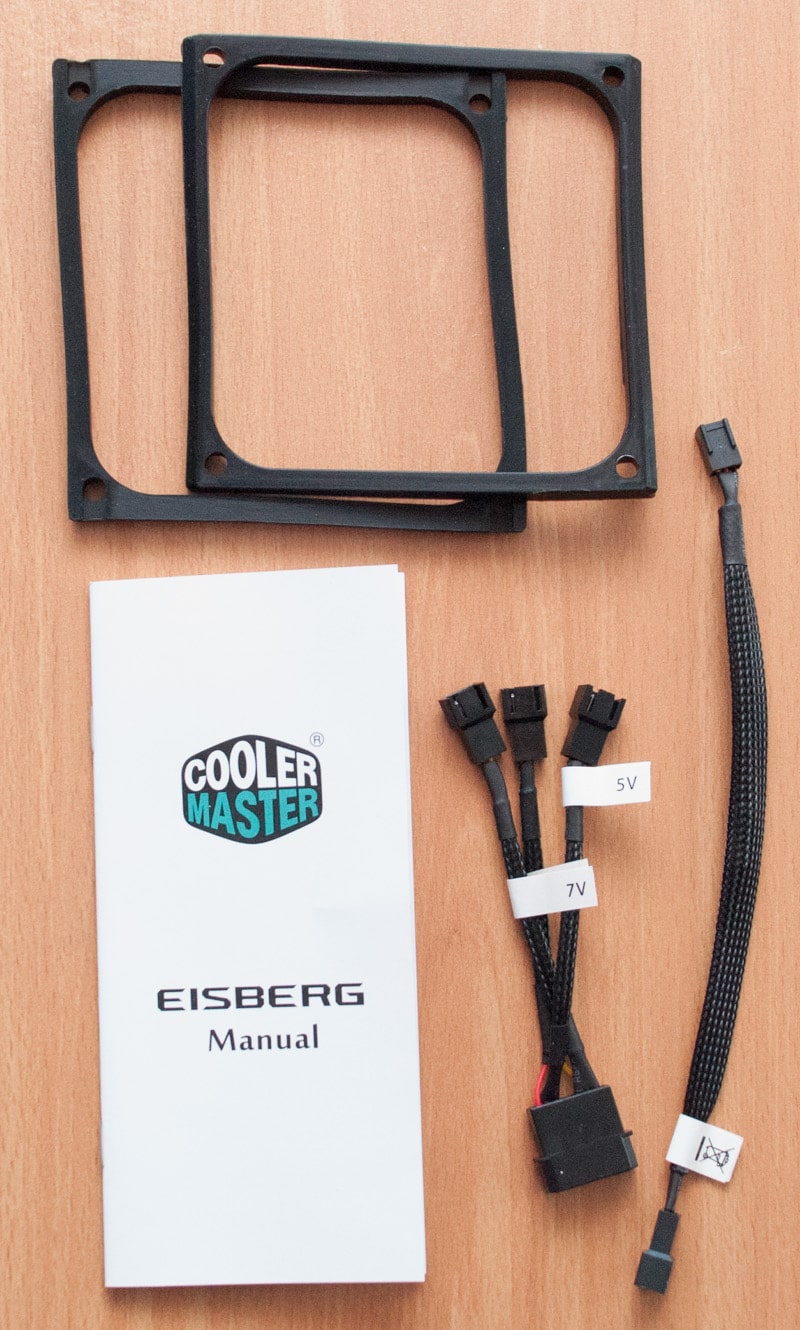 The only additional inclusion between the Eisberg 120L and 240L is an extra set of eight screws for the 240L to screw it to your case. Note these screws are intended to go directly into the radiator, they are obviously not long enough for an extra set of fans. Cooler Master have done this to ensure that the screws stop at the appropriate place, if screws are too long they can pierce into the radiator and cause leakages so this is a smart move by Cooler Master.