Cooler Master Hyper 212 Black Edition CPU Cooler Review
---
---
---
Mike Sanders / 2 years ago
A Closer Look
---
The Hyper 212 Black Edition certainly lives up to its name in that it is black. Very black in fact! The heatsink has a nice tidy design though and the Cooler Master logo to the centre certainly stands out nicely. It's not ostentatious or in your face, it's just right!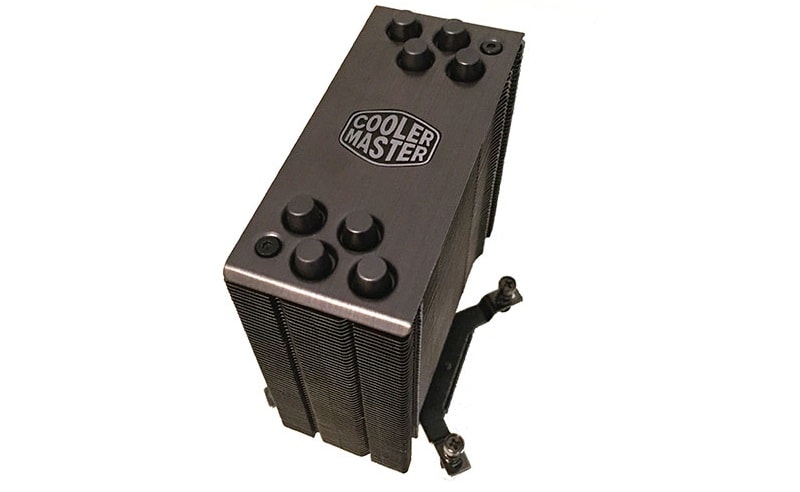 The cooler is surprisingly small in its size. That isn't uncommon for the 212 series, although it might, at a glance, make you think that this might struggle to handle a heavy load. Do not be fooled though, there are a lot of nice features here that should help keep the temperatures more than comfortable.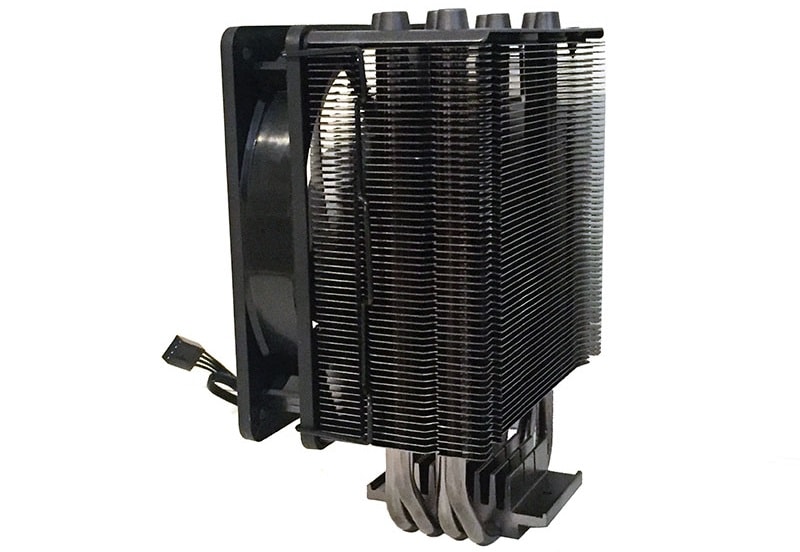 Contact Plate
As you can see in the picture below, the contact plate is nice and large with the pipes running very close to the surface. This should help promote excellent heat dissipation along with the 8 pipes leading away to the radiator.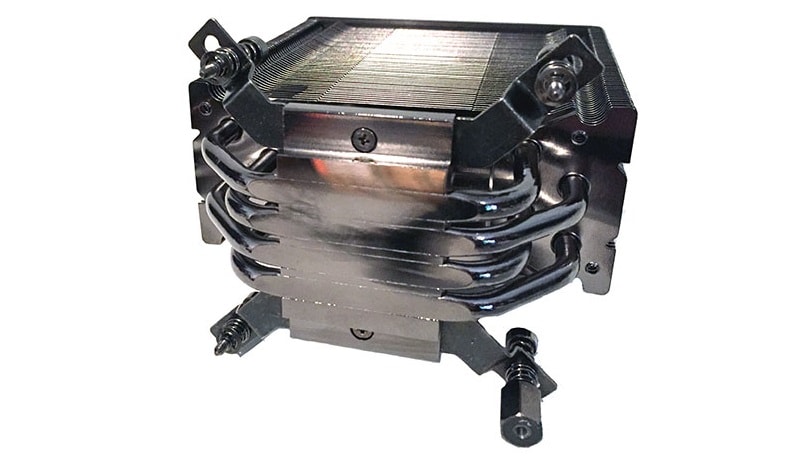 To help with some additional heat dissipation, the contact plate also has a small bank of heat sinks to the top. This should, in addition to the vent pipes, help promote a form of passive air cooling. It might not offer much, but as the popular supermarket says, every little helps!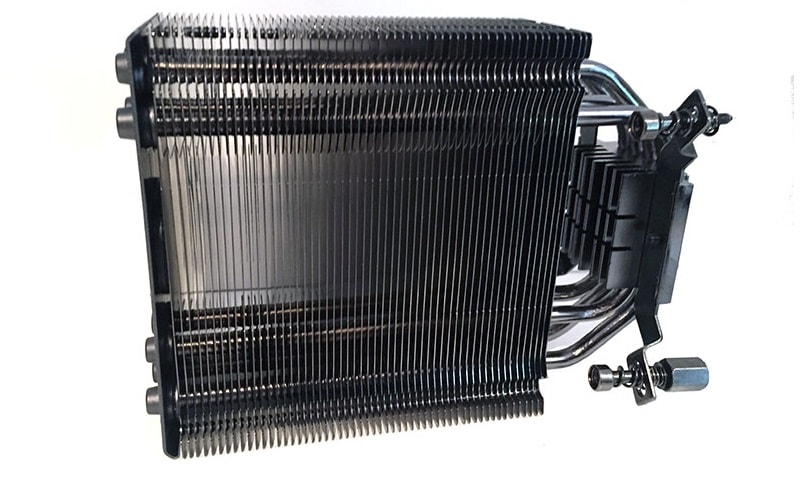 Fans and Overall Build Thoughts
The Cooler Master Hyper 212 Black Edition incorporates their 'Silencio' fan technology. This shouldn't just help promote a good strong air flow, but also do so in a matter that should provide exceptionally quiet running. Pay close attention to how this does in our acoustic testing! I fancy that will be where this cooler really shines!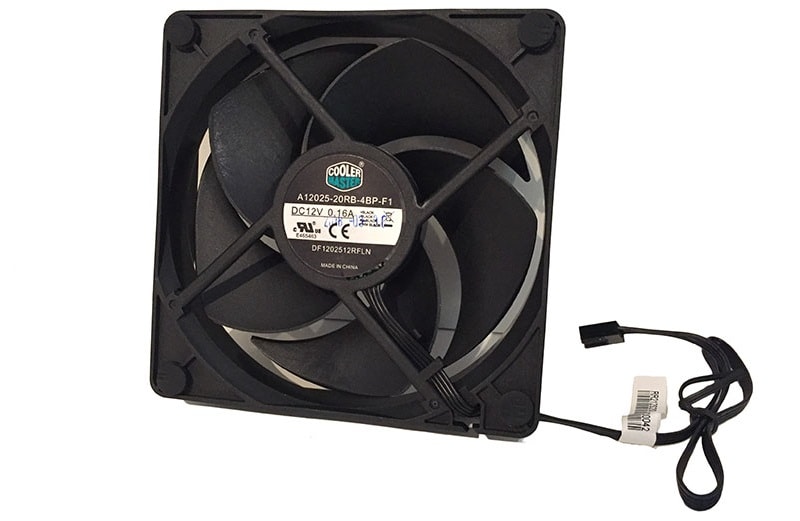 When fitted to the radiator, you will notice that the cooler has a very slim profile. With the fan roughly half the size of the radiator, there should be little issue with RAM clearance or space in general. In addition, should you wish, the cooler can also be fitted with a 2nd fan to provide a 'push/pull' airflow. Not necessary, but it's nice to know you have that option. We should note that the packaging does include a 2nd fan mounting kit as well as a double adaptor for the 4-pin fan connector.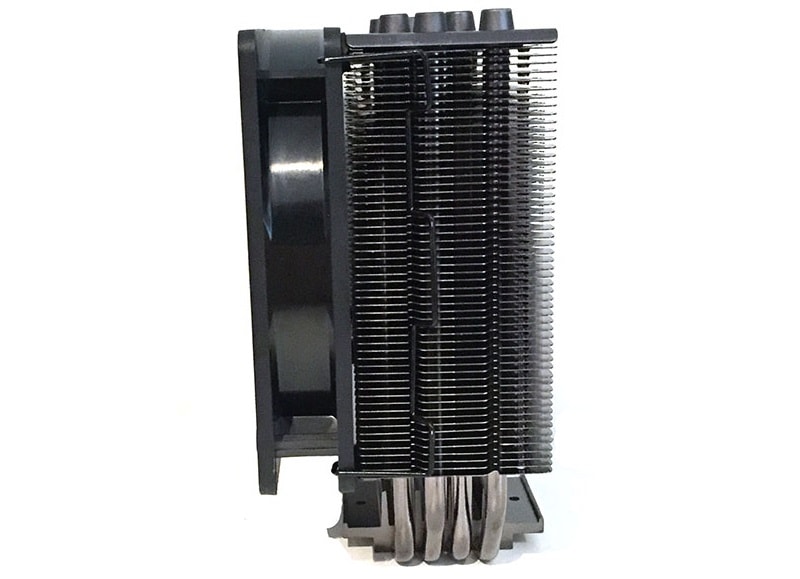 Overall Design
When fitted to a system, the Cooler Master Hyper 212 Black Edition looks very smart, sleek and professional. The dark black design surprisingly stands out really well in a system as a bold statement. Yes, despite it being black, it grabs your attention! In terms of presentation, this is one of the best looking 212 products we have seen to date.