Cooler Master ML280 Mirror AIO CPU Cooler Review
---
---
---
Mike Sanders / 8 months ago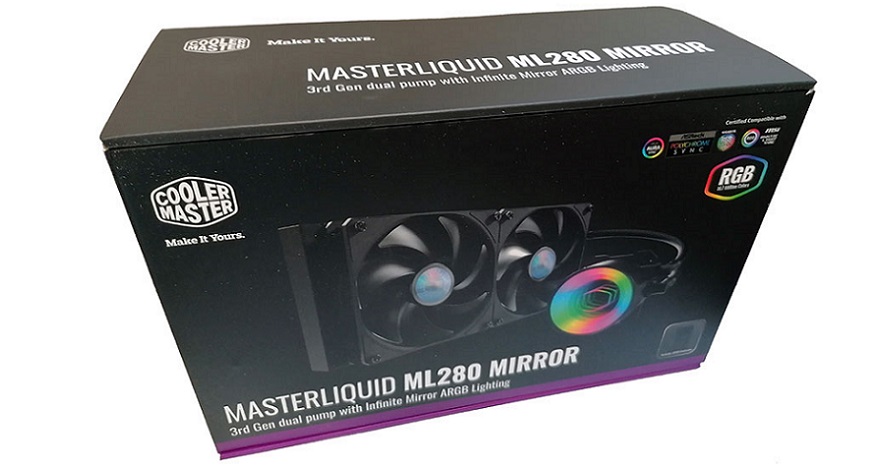 Exterior Packaging
The front of the packaging goes nice and bold with a clear image of the cooler as well as the infinity glass style pump head. With the ARGB clearly on display, this tells you very quickly at a glance what you can expect here and we certainly like what we see!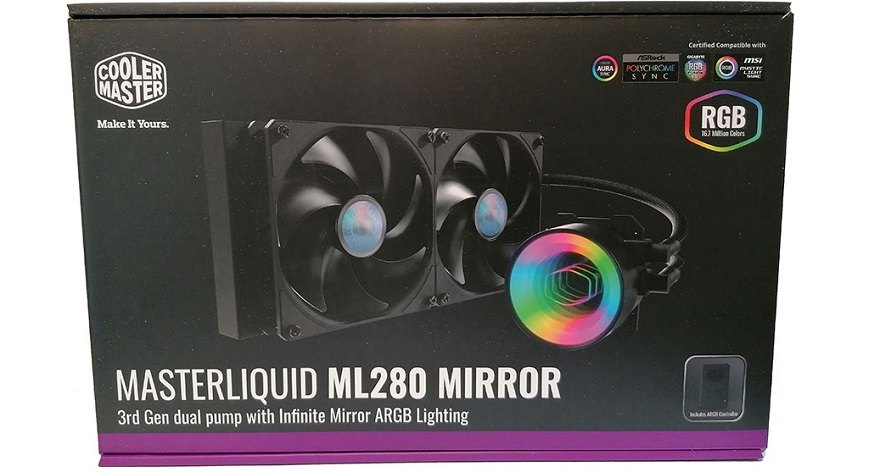 The sides of the packaging go into some light detail on the features and technical specifications. Albeit, in terms of the area available, Cooler Master hasn't really made this information as detailed (or large) as it could've been.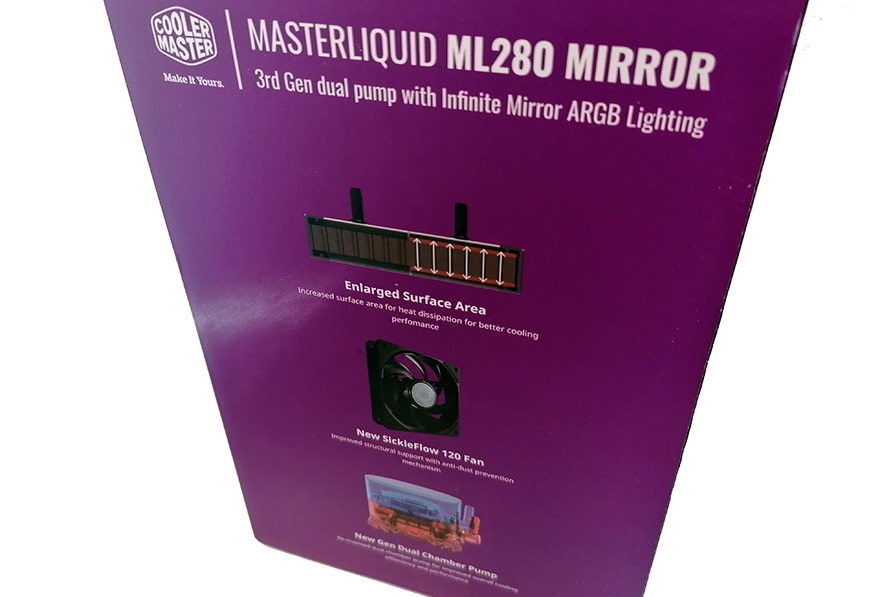 The rear of the packaging gives out the products key features which, due to localization of languages, is rather cramped and not too pleasant on the eye. Taking the packaging as a whole, however, you are told everything you could want to know, it just could've been presented a little better.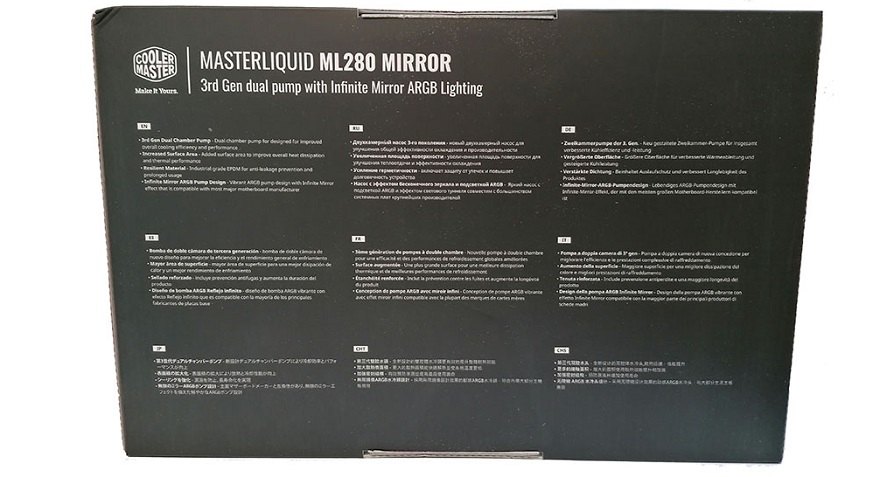 Accessories!
Cooler Master provides you with everything you need out of the box (with the exception of a screwdriver) to ensure you shouldn't have any difficulty fitting this to your motherboard.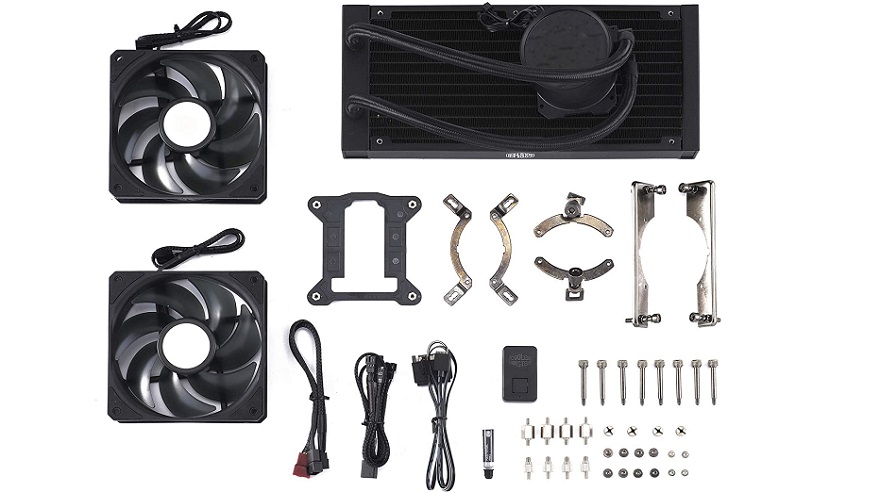 While some of the parts are contained within generic bags, others have been itemized depending on your socket type. As such, although consulting the manual is always a good idea, you should quickly know which bits you specifically need.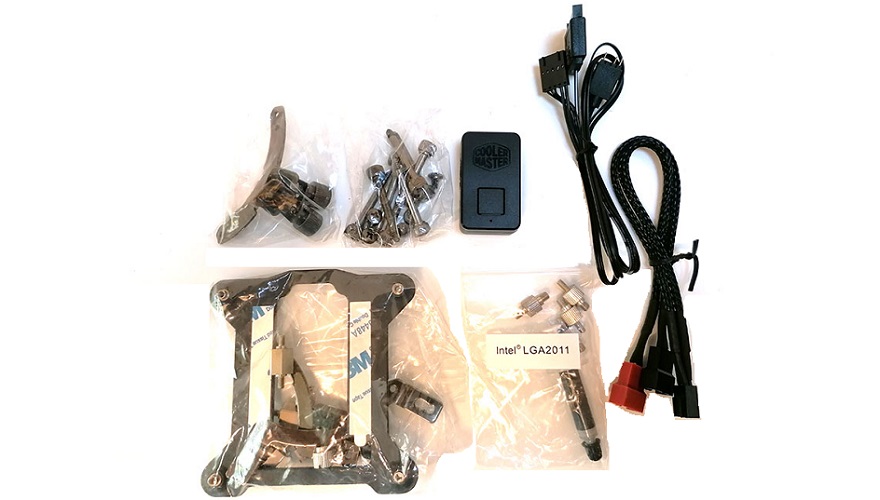 Although it looks like a rather insubstantial addition, you are provided with a manual controller for the pump head lighting effects and regardless of if your motherboard is ARGB sync compatible or not, this will not only get the lightshow running but it is a required aspect of the design. Without it, the pump head will not work correctly (in terms of ARGB/lighting effects).
So in other words, don't just dismiss this as a manual RGB controller, it's actually a vitally important component!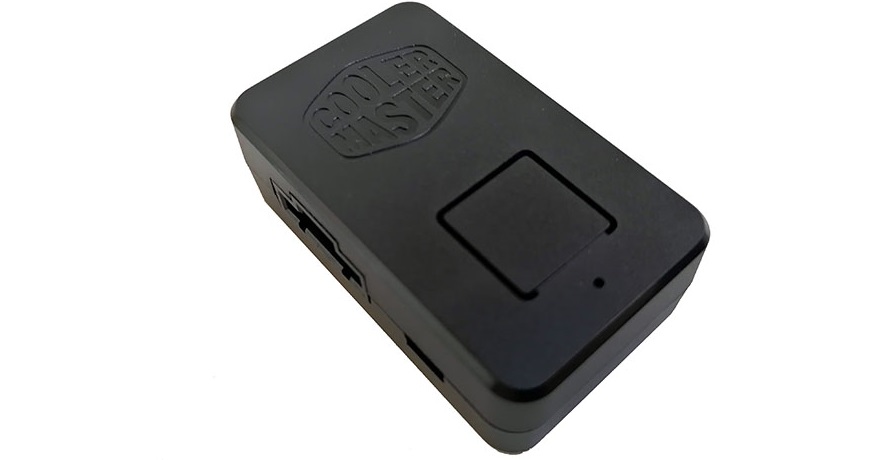 Finally, you are provided with both a product installation manual as well as a booklet detailing your 2-year warranty. As for the quality of the manual, we'll get onto that later in the review.