Corsair Carbide 275R Tempered Glass Chassis Review
---
---
---
Peter Donnell / 4 years ago
A Closer Look – Exterior
---
The design of the chassis is very nice, nothing too crazy, but just enough details to stay interesting. The side panel is massive and provides a great view of the interior. The interior is completely blacked out though, so in a bright room and with no lights in the chassis, it's pretty reflective when I use my camera flash.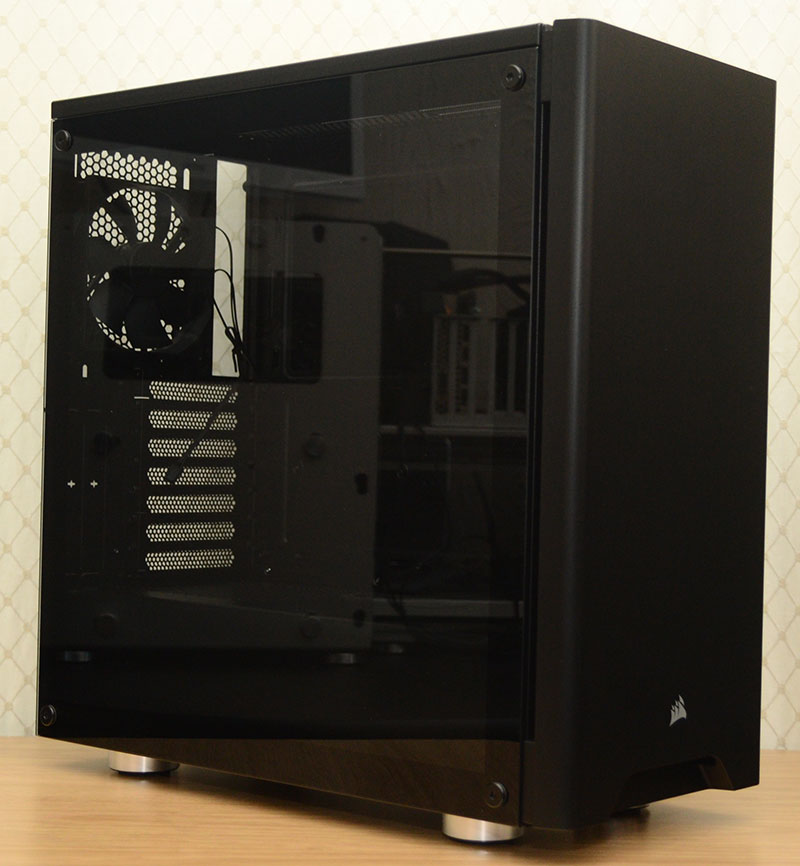 The top panel has a large ventilation section, with an easy to remove magnetic dust filter.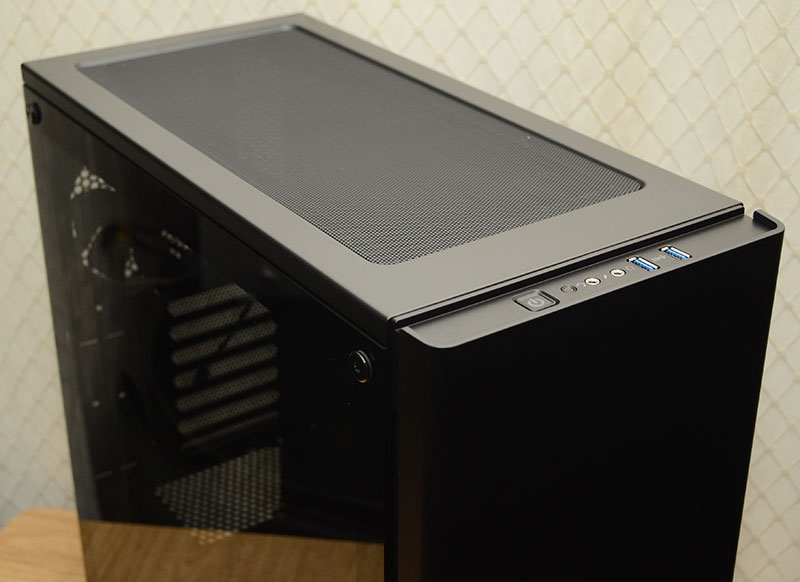 Below the filter, you'll find both 120mm and 140mm fan spacings. Corsair says that it'll take a 240mm radiator here. However, you'll need low-profile memory, or it may conflict as the chassis is relatively slim.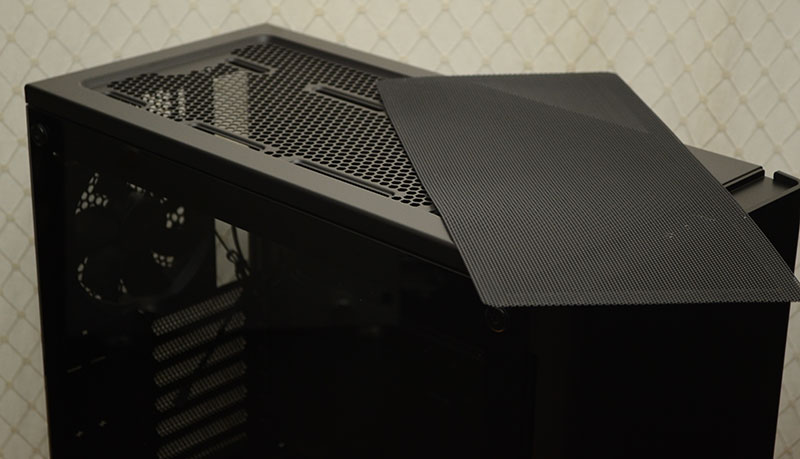 The front I/O is pretty simple, but all the basics are here, and it looks neat and tidy too.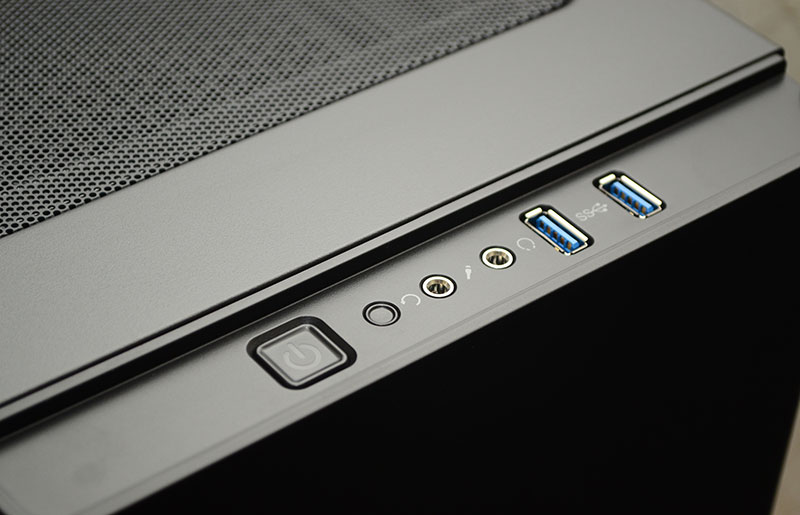 Front Panel
I like the front panel design. It is plastic, but it has a slightly brushed texture to it that makes it look like brushed aluminium. It wraps around the edges, giving it a less box-like aesthetic too. However, don't worry about airflow, there's a large clearing on both the left and right side to allow for indirect airflow. Behind that, you'll also find a large dust filter, which we'll see shortly.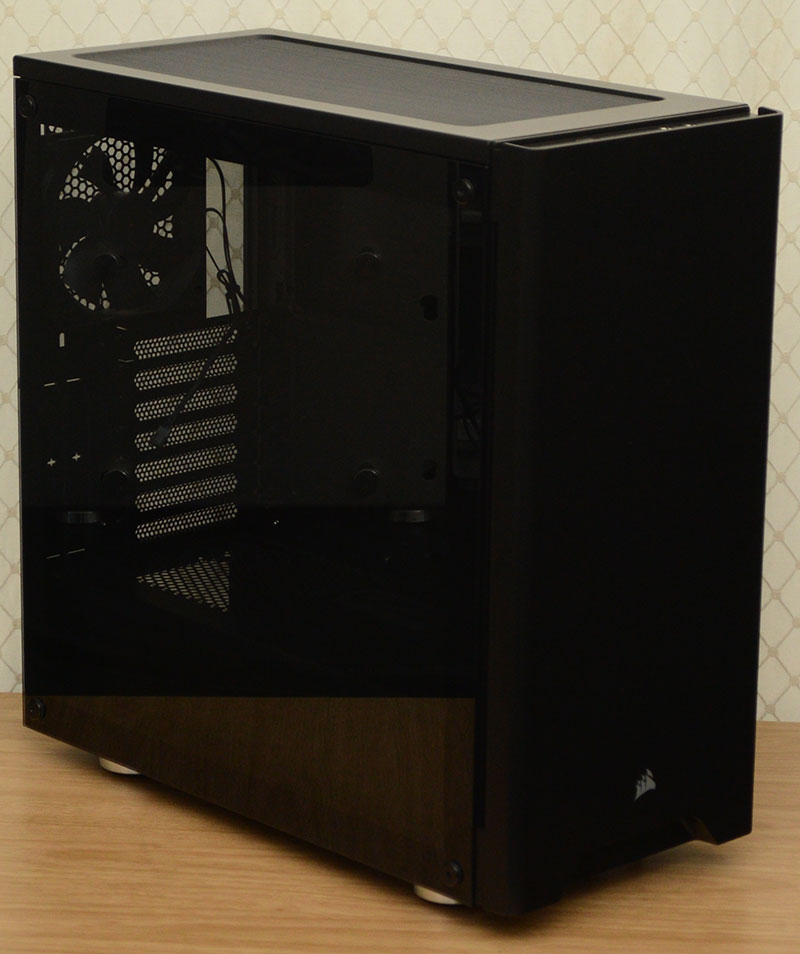 The bottom section is tucked a little, which allows for more airflow, as well as an easy "handle" for pulling the panel off to clean the filter.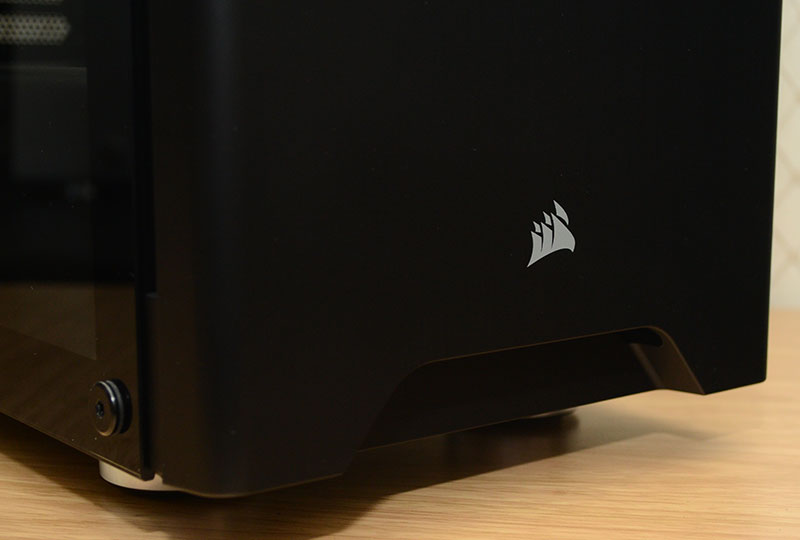 It even hides some sneaker under-lighting.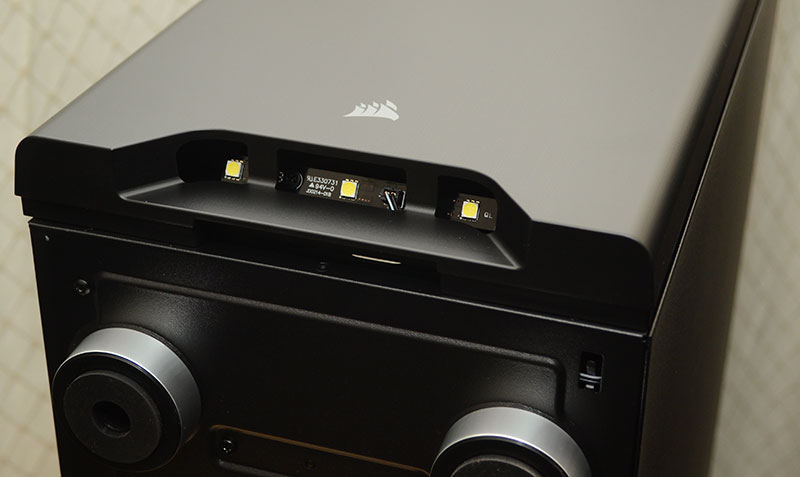 The right side panel is just that, a panel. It's held in place with quick release thumbscrews though, so it's easy to get access.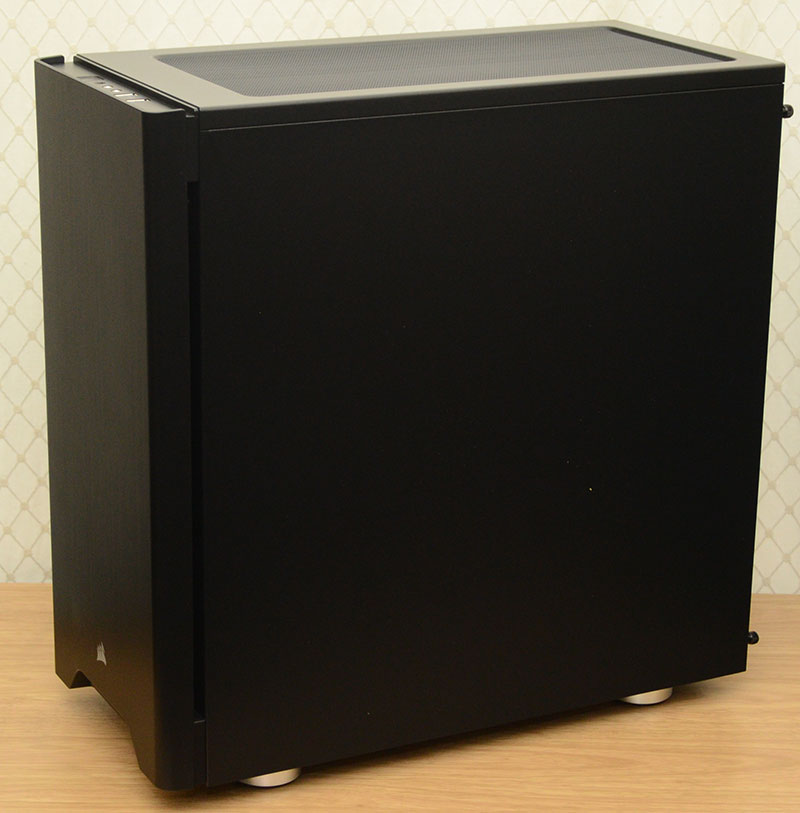 Plenty is going on around the back too. Of course, they're not reinventing the wheel here. You'll find 120/140mm fan mount with height adjustment. There are seven expansion slots, plus two more vertical mounts to the right of those; all are fitted with reusable covers.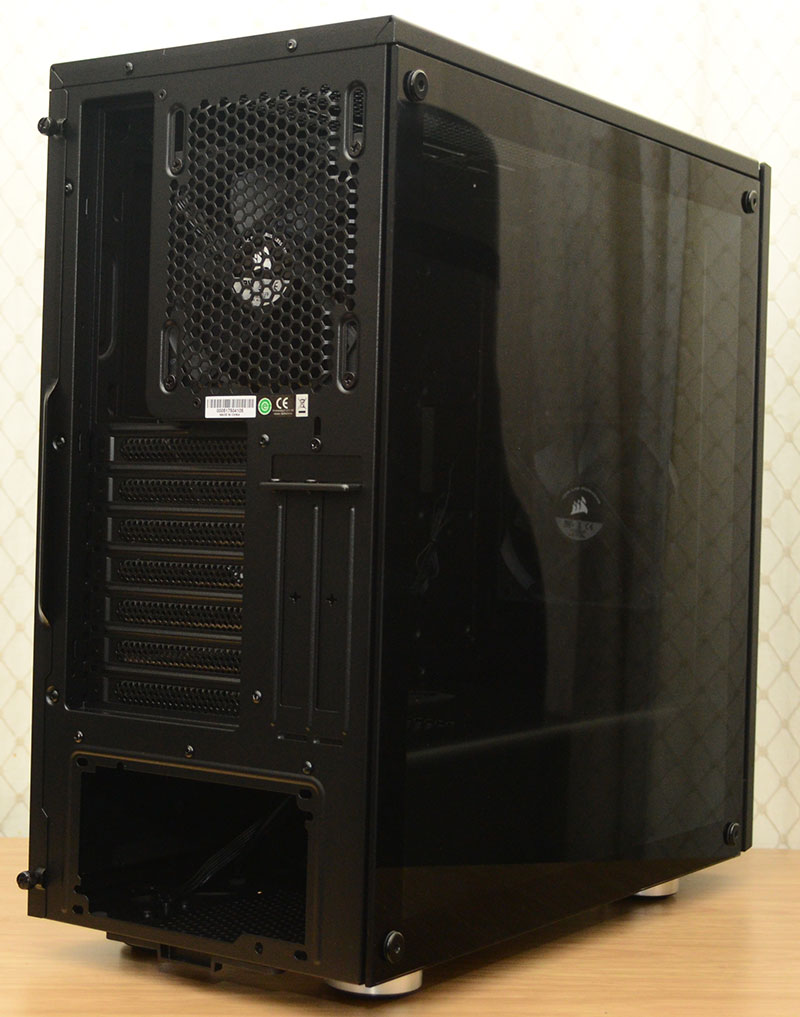 The PSU gets some love with its slide-out dust filter at the rear. That's three dust filters in total now, so airflow should be squeaky clean.