Corsair Dominator Platinum RGB 32GB 3200MHz DDR4 Memory Kit Review
---
---
---
Peter Donnell / 2 years ago
A Closer Look
---
The memory kit looks fantastic right out of the box. The modules themselves are quite heavy, but that's not a big surprise given their huge aluminium heatspreaders. Aluminium isn't particularly heavy on its own, but there's a fair lump of it used on each module. They look both industrial and rather stylish at the same time too, which isn't an easy thing to pull off.

CAPELLIX
Along the top of each kit, you'll find ten square light diffusers, with each having one of their new CAPELLIX RGB LED modules underneath them. There's a Dominator logo in the middle too, which has two of the CAPELLIX modules under it, giving us 12 addressable RGB lights in total. The end result is a memory kit that can have a wide range of effects applied to them via their iQUE software.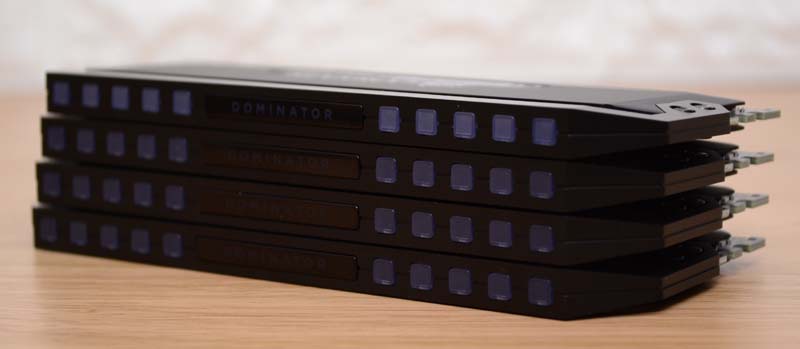 There is a bank of fins running from the aluminium to the zinc alloy top panel too. These also feature light diffusers and there are 39 in total, giving us a little over 3 per light module. That not only gives us some that will be independently lit, but a bit of a spacer between each light that will mix the colours for a more uniform colour grade on some patterns.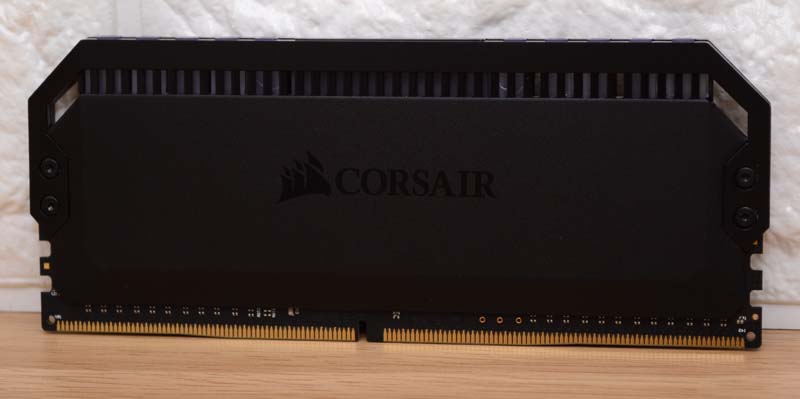 DHX
Everything is built to a very high standard here. The 10-layer PCB is finished in black for a more uniform look. However, they also use the Dual-Channel DHX design, where the heat spreader is embedded into the PCB. This allows greater heat dissipation from both the memory chips and their surrounding PCB. Everything is clamped down securely, and the multi-part heat spreader is held down with thick screws on the outer edges.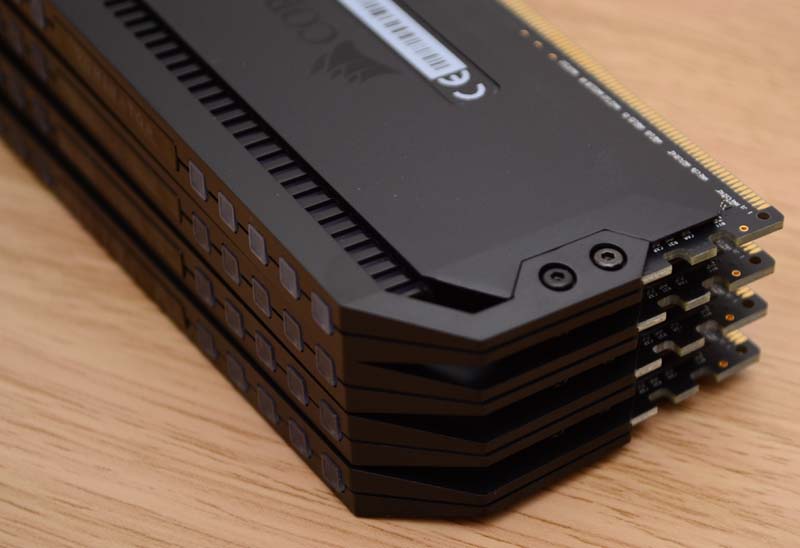 Installation
Once installed, the modules look great even with the lights off. I must point out that with iQUE software, you can disable the lights. Handy if you 1) hate RGB or 2) want your PC in stealth mode for movie night.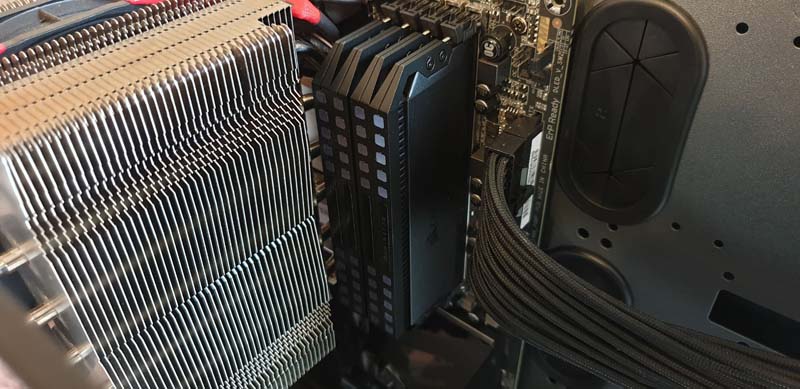 The new LED modules are exceptionally bright if you want them to be, and have fantastic RGB colour reproduction. From warm reds and purples to electric blues and blinding while. There's plenty to play around with here.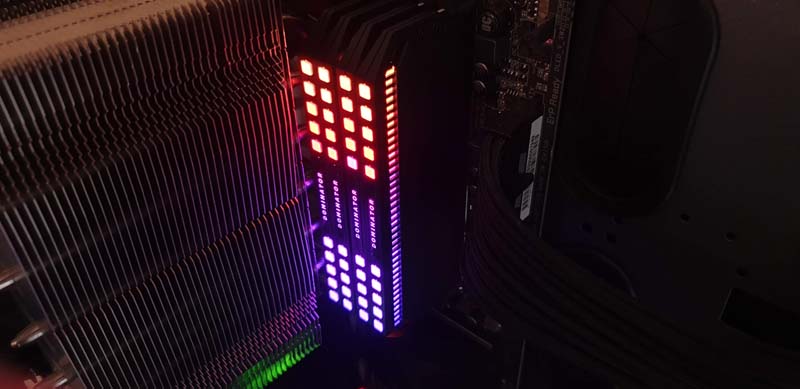 Colourful!
There's a load of profiles build-in too. You can choose from the usual selection of rainbows, colour shift, pulse, wave, rain, visor, marquee and more. Of course, since they're addressable, you can create all kinds of custom patterns, solid colour effects and more. You can obviously sync them with other Corsair devices such as your keyboard, mouse, and chassis fans; to name but a few.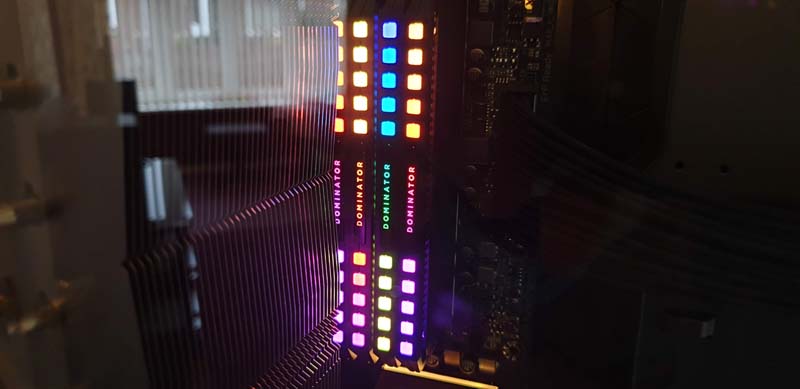 Again, the customisation options are extensive. However, we'll have Andy demonstrate them further in a video on the next page.