Corsair Gaming Sabre Optical RGB Gaming Mouse Review
---
---
---
Peter Donnell / 8 years ago
Introduction
---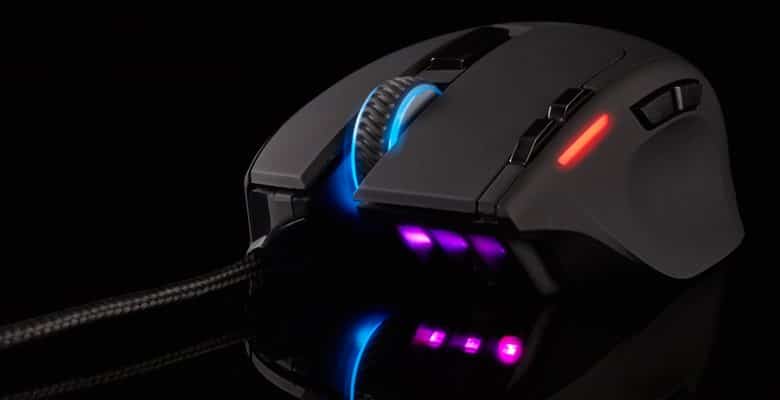 Corsair has already impressed us with their new RGB series products, which for the most part are revisions of previous models with a new lighting kit, but that's not the case today. The Sabre Optical does indeed feature the new RGB lighting technology, but it's also Corsair's first high-end optical sensor gaming mouse. It is also available in Laser, but it's the optical I'm most interested in.
Optical gaming mice are certainly gaining in popularity again and there are many great ones already available from the likes of Roccat, TteSports, Zowie and more; I'm really looking forward to finding out if the Corsair Sabre RGB has got what it takes to compete with them.
The Sabre Optical and Laser mice are both very well equipped with all the latest features you would expect from a high-end gaming mouse. The Optical has a 6400 DPI sensor, 8 programmable buttons, four zone RGB lighting, a soft touch rubber grip coating and more.
The Sabre comes hard-wired with a high quality black braided cable. There's a velcro cable tidy fixed to the cable and a custom USB mould that looks pretty cool.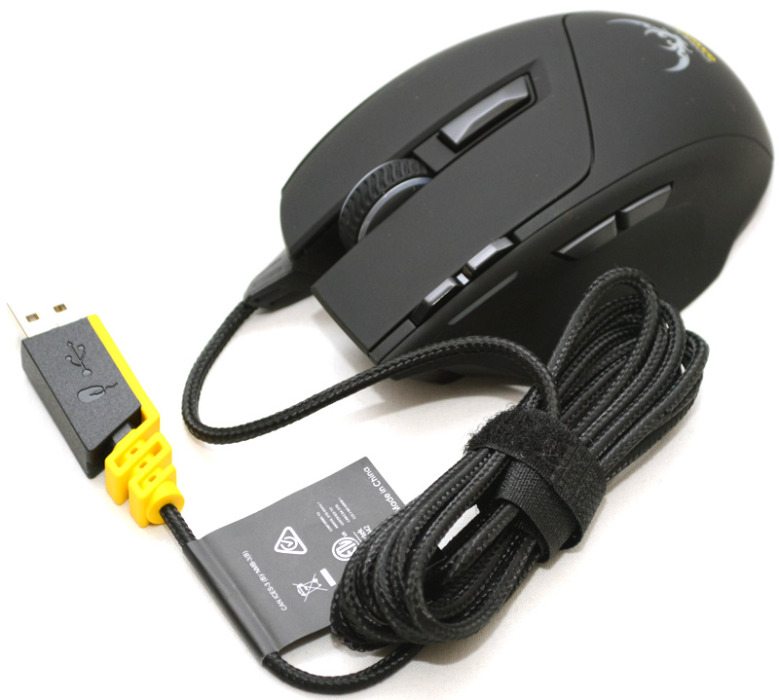 The mouse has a nice understated look thanks to the matte finish of the rubber coating; which also provides the mouse with an excellent amount of grip.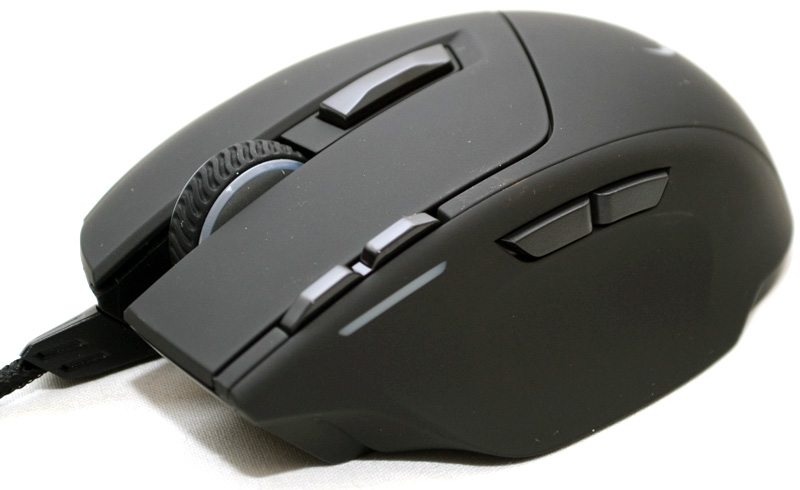 There are two buttons down the left side of the mouse and a deep recess below them that provides a comfortable resting position for your thumb.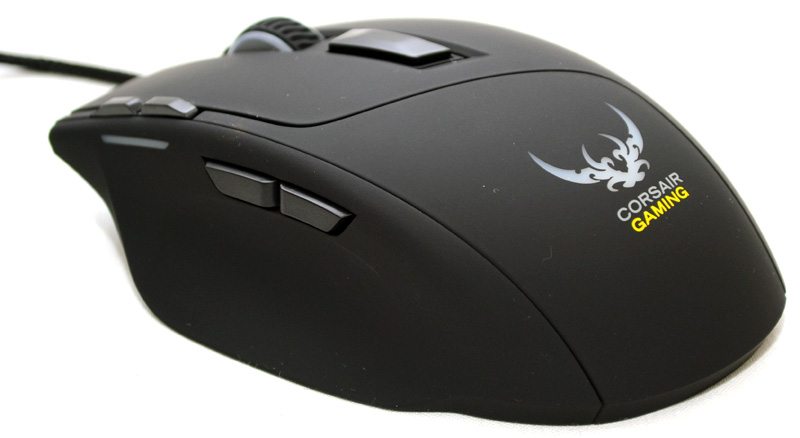 The Corsair Gaming logo on the back, which I know some of you love, some of you hate. The logo is transparent and backlit with RGB LEDs.
The mouse wheel has soft rubber grip that makes it really easy to control and there is a clear trim on the edges of it for LED lighting. Behind the wheel is a single control switch and there are two more switches on the far left of the mouse buttons.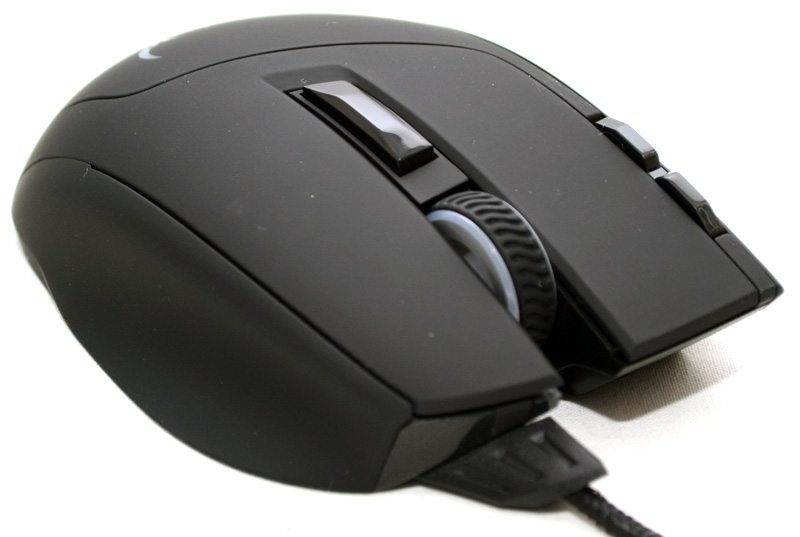 Here you can see the wide side panels and how they arch outwards; perfect for those who play right-handed, but no good for any lefties out there.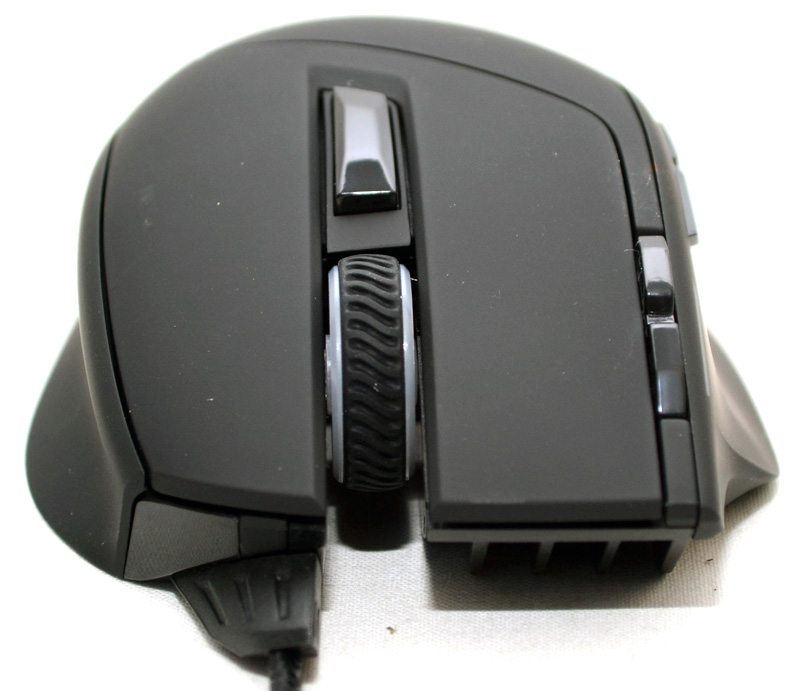 Each of the slipmats on the base of the mouse has a small groove next to it, making them easier to remove and replace. With four large slipmats, the Sabre should glide with ease on virtually any gaming surface.