Corsair Hydro Series H5 SF AIO CPU Cooler Review
---
---
---
Peter Donnell / 7 years ago
Introduction
---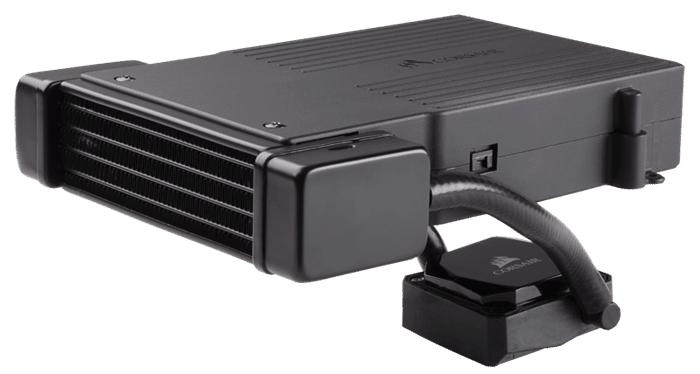 Picking the right cooler for your system can be tricky, but when it comes to sticking a high-performance CPU in a compact gaming system, your choices are often quite limited to a range of low-profile air coolers. Corsair is looking to solve this issue with the new Corsair H5 SF Hydro Series Low Profile Liquid CPU Cooler, an AIO unit that's small enough to mount over the top of a mini-ITX motherboard! Unlike most AIO that must be mounted on a 120/140mm fan fitting, this cooler is a similar shape and size to a 5.25″ drive and comes with a special bracket that mounts it above the CPU like you would expect an air/tower cooler to install.
"The Hydro Series H5 SF is a low profile liquid CPU cooler that provides efficient cooling for small form factor Mini-ITX systems. Building a small form factor system shouldn't have to mean compromising on processor speed, and with the H5 SF you can provide reliable cooling for your system's high-performance CPU." – Corsair
While I'm not expecting huge performance from the new cooler overall, when it comes down to cooling a compact gaming rig, it's very likely that it'll still be better than most low-profile air coolers that would fit the same system. Corsair has some impressive figures of their own, but how do they hold up in the real world? That's what we hope to find out.

"It has a pump assembly with a copper coldplate and flexible, low permeability tubing, just like our larger Hydro Series models. They're matched with a one-piece blower which cools the circulated liquid by drawing cool air from the inside of your PC and exhausting it outside the case. So, in addition to keeping your CPU cool, the H5 SF provides additional cooling for the motherboard and other components by constantly pulling cool air across them." – Corsair
Equipped with copper and aluminium construction, high-quality tubing and support for all major sockets, the H5 SF is certainly promising. So let's move on and take a closer look.
The packaging is typical Corsair, with the usual black and yellow theme at work, as well as a nice big image of the product, showing us the design of the pump and radiator.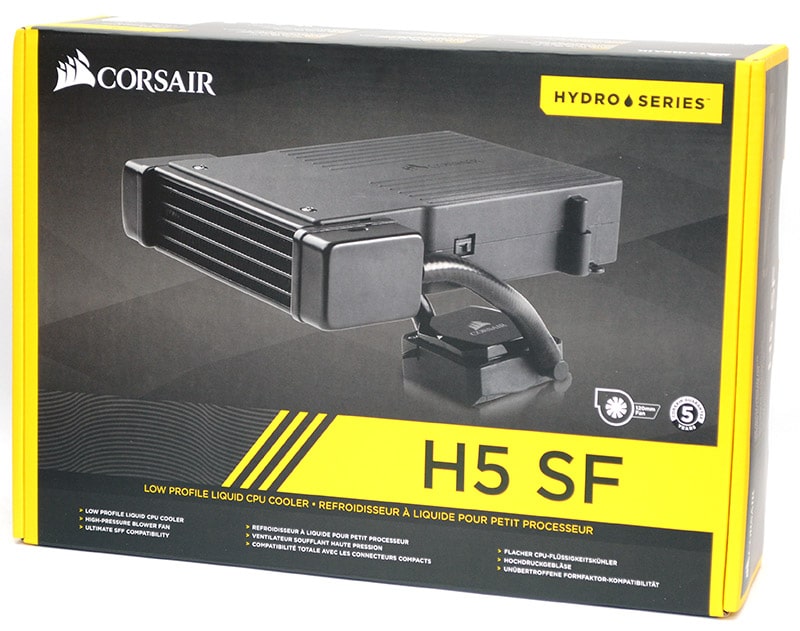 Around the back, a nice technical breakdown of the specifications, design and a little image of how the radiator looks when mounted on a mini-ITX motherboard.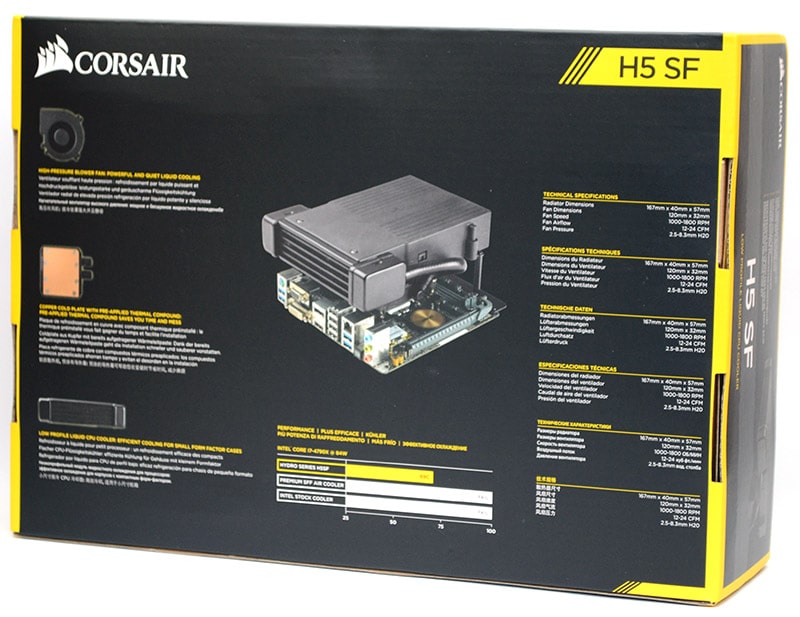 The packaging is nicely done on the interior too, with lots of protective cardboard around all major components, as well as protective plastic bags and stickers to prevent any minor marks or scratches.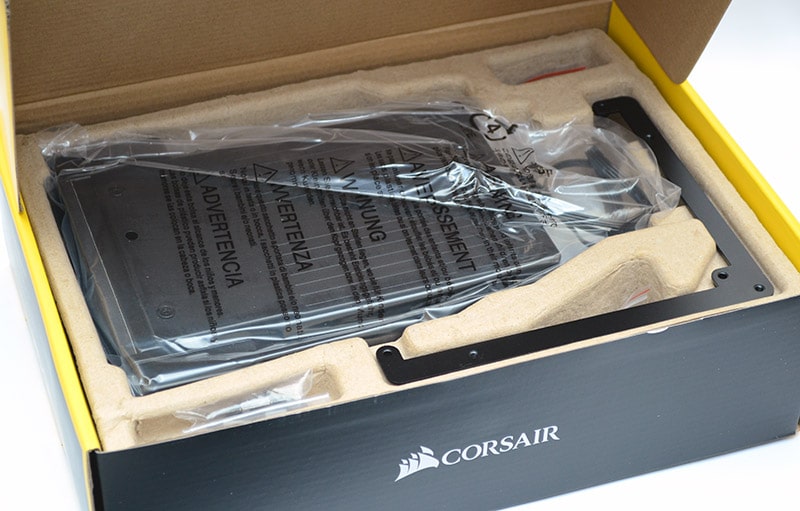 In the box, you'll find everything you need to get the cooler installed on major Intel and AMD mini-ITX platforms. All the screws are really good quality with a nice dark nickel finish and there' sa durable L-shaped support bar for mounting it above the motherboard.