Creative SoundBlaster X Pro-Gaming H5 Headset Review
---
---
---
Peter Donnell / 7 years ago
Introduction
---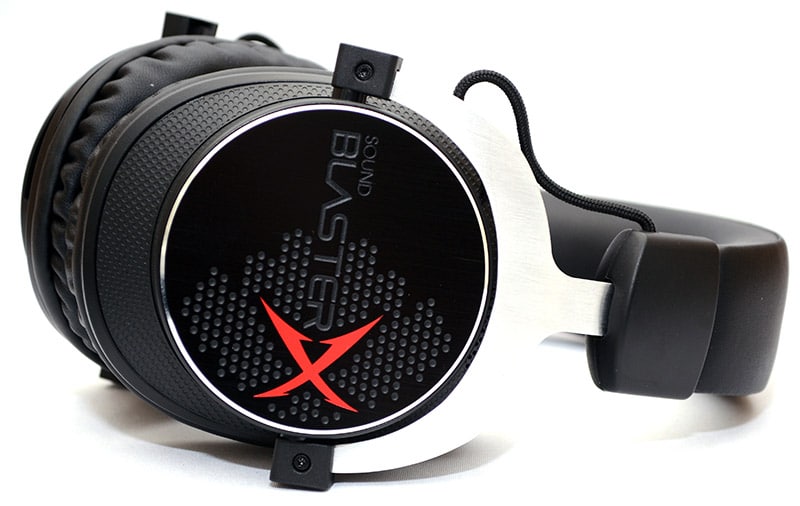 Creative are on of the most iconic and instantly recognisable brands on the market when it comes to audio. Having created some of the most popular and best-performing consumer audio products for the PC market over the last few decades, I'm sure many of you, if not all of you, have owned or used a Creative product at one point or another. So when I heard that Creative felt they had one of the best gaming headsets on the market and that it would cost less than £100, I simply had to try it out.
CLEARER, LOUDER, HARDER, BETTER!
"The Sound BlasterX H5 radiates with comfort in every element of the design. It's made up of reinforced steel headband and aluminium architecture. Sound BlasterX H5 features an ergonomically-tested design that guarantees comfort over long stretches of gaming sessions, and withstand the rigours of gameplay. Specifically designed for our pro-gaming teams, the H5 Special Edition is distinctly branded with a BlasterX label on both side-plates. Fans could use this chance to take their loyalty to a whole new level. Every time they put them on, it's a way of showing their appreciation for great sound and comfort, and what they consider as the ultimate weapon for their gameplay!" – Creative
There are a few key design aspects that are going to be important with this headset, such as the fact it was designed for eSports. This means you can expect leather ear pads and a semi-closed back design, helping block out all that unwanted, game distracting, ambient crowd noise. We'll also be expecting the detachable noise-reduction microphone to be pretty robust and focused on your voice, not the voices of the crowd.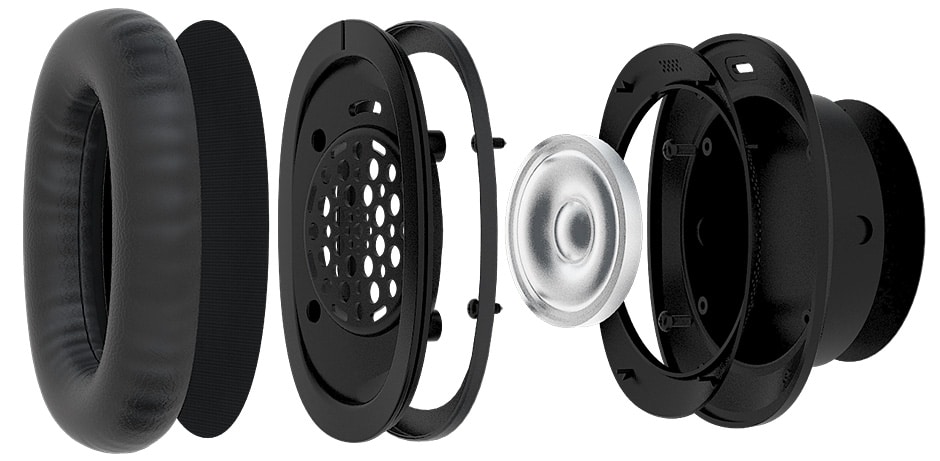 "Experience your game the way it's meant to be heard. The Sound BlasterX H5 is equipped with large, responsive 50mm FullSpectrum drivers that deliver astounding sound. Rated at 118dB/mW, the Sound BlasterX H5 is among the loudest gaming headsets of its class. Feel the tremor of every bone-shattering explosion and hear the rattle of gunfire in your gameplay, like no other." – Creative
The packaging for the H5 is pretty stylish, with a clear bowl-shaped lid on the top showing us a fairly uncompromised view of the actual headset.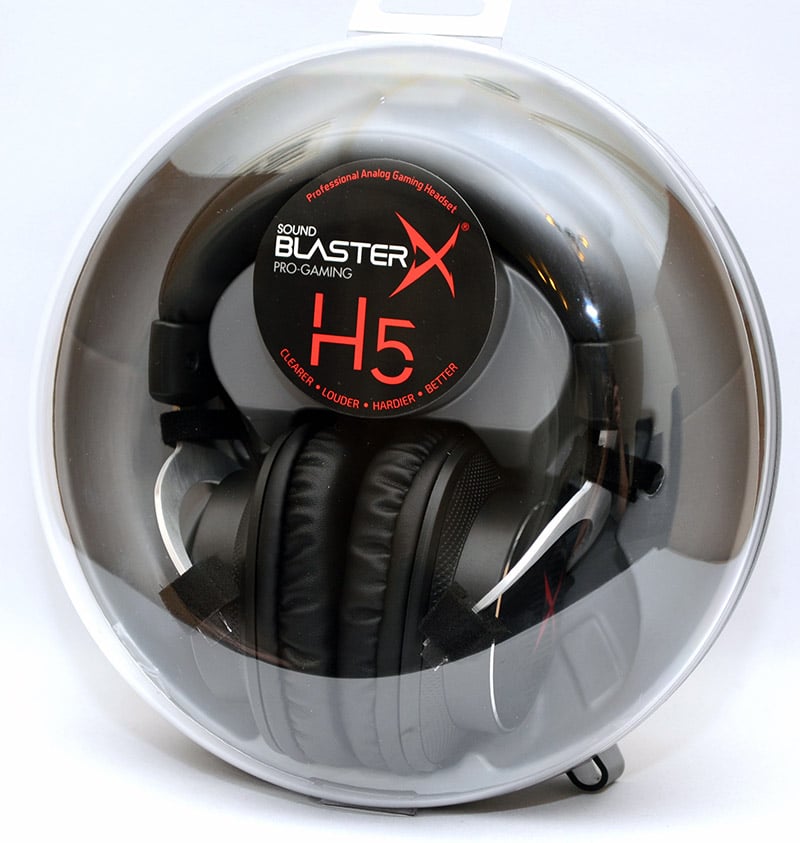 Around the back, there's a little run down of some of the features, as well as the included accessories.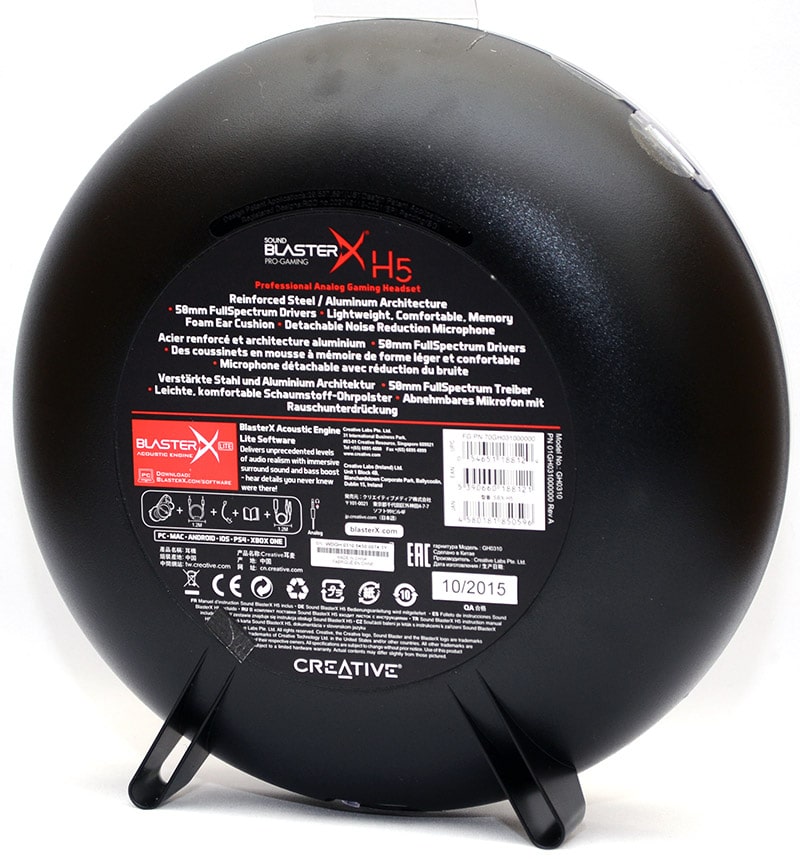 In the box, you'll find the headset, obviously, as well as a detachable microphone, 3.5mm 4-pole to dual 3.5mm 3-pole extension cable and a 3.5mm 4-pole in-line controller cable.