Dell's Alienware 6800 XT GPU is a Curious Creature
---
---
---
Mike Sanders / 1 year ago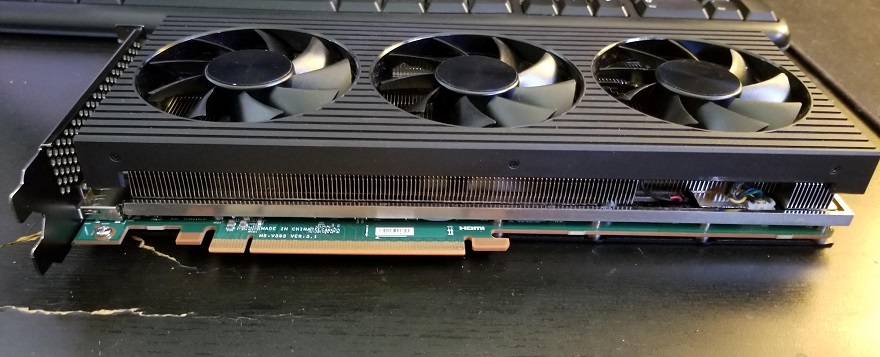 I would freely admit, because I already know a good bunch of you in the comments will undoubtedly mention it, that the "Alienware" brand doesn't carry the reputation it once used to. These days, most consumers see it as something of a prestige mark, and, by proxy, one that often carries an inflated price tag based on that alone. However, it is hard to deny that they still put some exceptionally potent systems together. And, in terms of graphics cards, the AMD Radeon 6800 XT is certainly a nice option too. Following a report via Videocardz, however, if you were hoping for a rather fancy aesthetic from within these Dell-designed Alienware systems, then you might be set for a disappointment!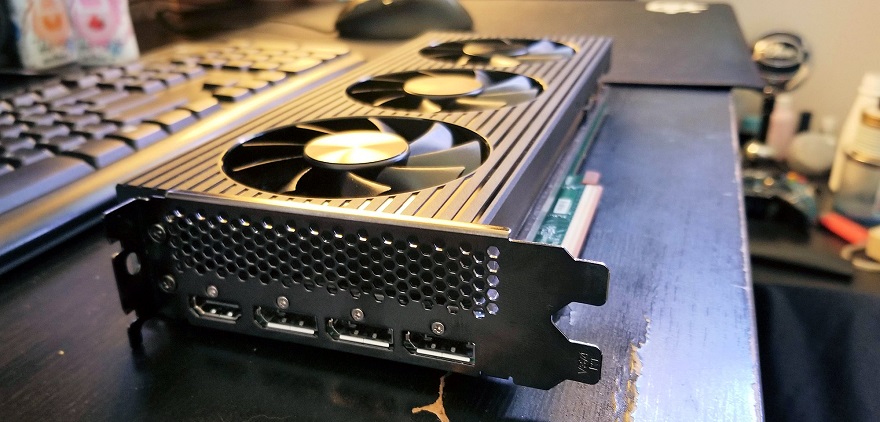 Dell's "Alienware" Radeon RX 6800 XT
At an initial glance, the pictures themselves appear to show what is basically a reference AMD design. It's a triple-fan/twin-slot GPU and, as such, rather a standard fare for something coming under the Alienware umbrella. Sparing Dell's blushes for one second, however, there is something about this GPU design that does seem more than a bit familiar.
Take a moment and see if you can see what I'm driving at here…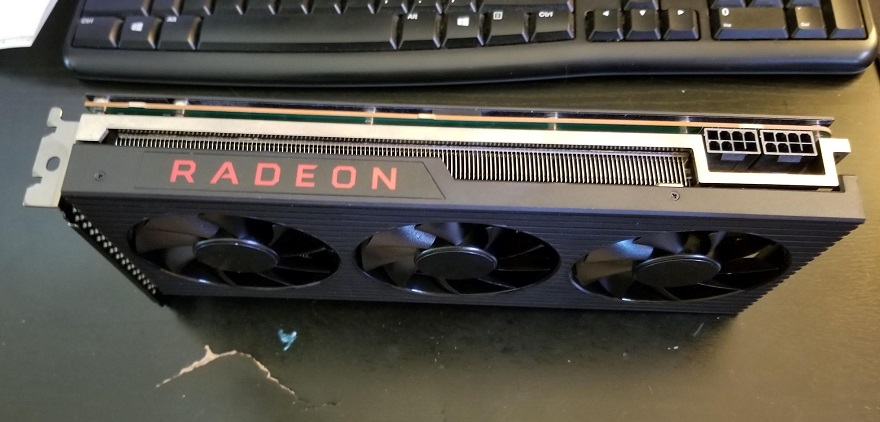 Right, Pencils Down! – So, firstly, this doesn't look much like the standard AMD reference 6800 XT model. In my eyes (and you're free to have your own opinion) this looks more like the ill-fated Radeon VII. A graphics card that came and went in the blink of an eye (it had a production run of basically less than 6 months).
So, call me crazy, but does it appear to you that in order to quickly get these cards in Dell's hands for their Alienware systems, there might have been a little repurposing of older parts here (specifically, the Radeon VII casing)? – I mean, even the PCB doesn't look right (in terms of colour) when compared to the actual 6800 XT.
Just to make one point absolutely clear though (in case someone from Dell is reading this and are already feverously writing us a nasty email) this is, categorically, a 6800 XT and not a Radeon VII. In my eyes though, between the two it certainly looks more like the latter.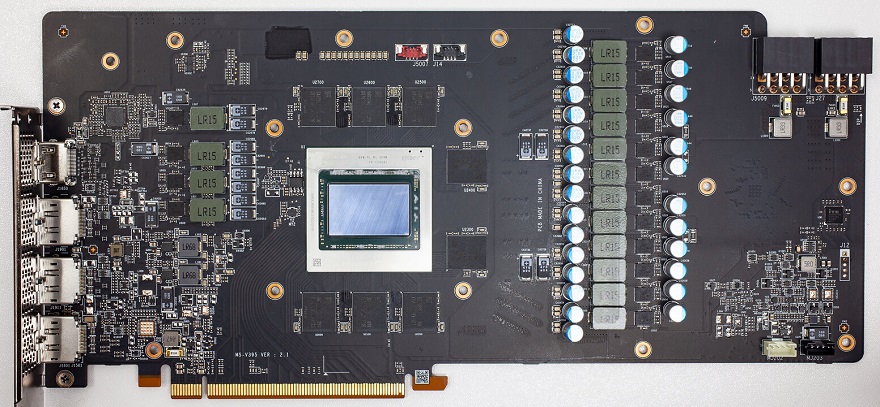 What's the Big Fuss?
So, you might be wondering why this particular graphics card is such a curiosity. Generally speaking, the Alienware systems these graphics cards come in are purposefully closed-cases with the GPU itself not visible. In other words, it's not intended or specifically designed for the end-user to open them up and have a look and/or tinker inside. It does, therefore, strongly suggest that Dell might've utilized a less-expensive alternative here in their Alienware systems from AMD. Well, more specifically, MSI as eagle-eyed people have noted a reference to them on the PCB.
So, overall, while not overly important (as we're sure the GPU pictured here should work perfectly well… probably), it doesn't do much to assuage the opinions I had of Alienware before I started writing this.
What do you think? – Let us know in the comments!