Discord Launching Their Own App and Game Store
---
---
---
Ron Perillo / 4 years ago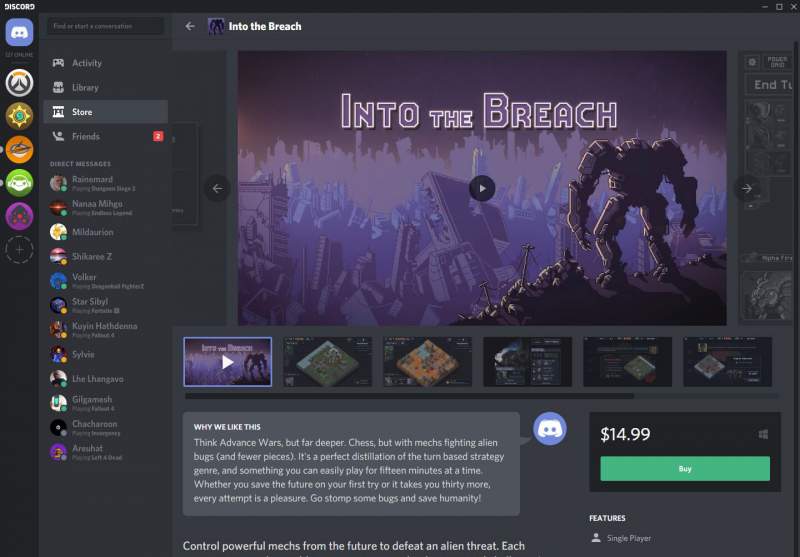 Discord Expands into Steam Territory
Steam recently revamped their chat client in a bid to compete against Discord. Now Discord is hitting back by encroaching on Steam's territory and launching their own game store. Like Steam, the platform is also getting their own launcher so users can access their collection directly from the desktop.
With a user base of 150 million gamers, the move seems like a natural choice for Discord. Definitely more natural than Steam trying to build a gaming community after all these years.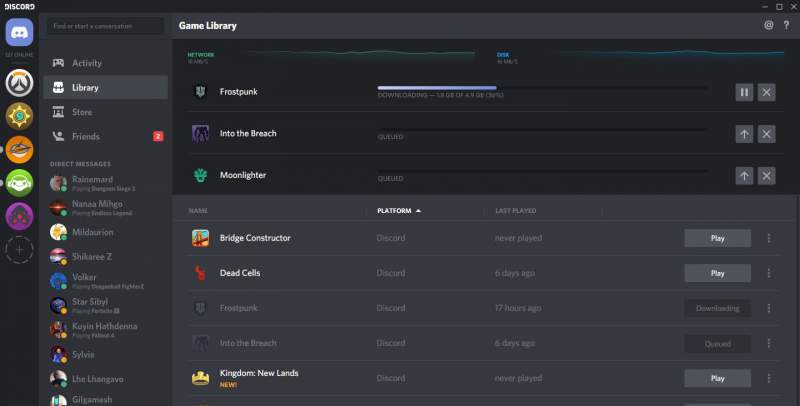 What is Different with Discord's Game Store in Comparison to Steam?
However, the company is not moving in quite as aggressively. Instead, Discord is rolling the service out the service slowly. In fact, they are starting with just 50,000 users in Canada first as a test. The service will be selling games directly, and will be adding games as perks for their Nitro subscription service.
Also, Discord is not aiming to be as expansive in terms of amount of games as Valve's Steam. They are promoting this service instead, as more of a "curated" selection of games. This is a stark contrast to what Valve has been doing over the past few years. Where they opened up to third parties through things Steam Greenlight or via Steam Direct. Think of it more like a botique game store.
In fact, here are the preliminary games they have for sale:
Dead Cells
Frostpunk
Omensight
Into the Breach
SpellForce 3
The Banner Saga 3
Pillars of Eternity II: Deadfire
Hollow Knight
Moonlighter
This is the Police 2
Starbound
As for their Nitro subscription service, the following games are available:
Saints Row: The Third
Metro: Last Light Redux
Darksiders : Warmastered Edition
De Blob
Tormentor X Punisher
Dandara
Kathy Rain
GoNNER
Kingdom: New Lands
System Shock Enhanced Edition
Super Meat Boy