Epicgear Morpha X Gaming Mouse Review
---
---
---
Peter Donnell / 6 years ago
Introduction
---
EpicGear is quickly growing into one of the best gaming brands on the market today, with a range of unique and very exciting gaming peripherals coming to market recently that are certainly grabbing our attention. Their completely bonkers and excellent DeFiant Mechanical Gaming Keyboard was a lot of fun to review, and the modular switches and accessories were cool too. That mentality follows on to their new Morpha X, which comes with swappable sensors, switches, top panels, and weights! Giving you a lot of customisation and performance options to play around with.
MorphA X has taken gaming mouse customization to a new level by implementing MSC™ – Modular-Sensor-Cartridge – for easy exchange between two different types of sensors, laser and optical sensor. Another innovation of the MorphA X called MSS™ – Modular-Switch-Structure – enables users to easily swap out micro switches with different click resistance.

MorphA X can be further customized via dedicated GUI software on angle-snapping, lift-off-distance, button assignment, DPI, profiles, USB report rate, and RGB LED lighting, just to name a few. Co-developed by pro gamers, every line and curve of the symmetrically shaped, right-handed MorphA X, is designed for superior support providing a perfectly balanced grip.

The separated button-cover design provides absolute clicking precision and feedback, while the adjustable weight system provides hassle-free flexibility of adjusting MorphA X to the preferred weight and balance. – EpicGear
Equipped with two sensors, an 8200 dpi laser, and a 12000 dpi optical, modular switches for the LMB and RMB, RGB lighting, and much more, we're eager to see how this mouse performs, so let's grab the box and take a closer look!
Packaging and Accessories
The Morpha X is pretty special regarding features, and it comes in an equally unique presentation steel box to celebrate that fact. This doesn't make the mouse better, but it's one box I wouldn't be throwing out in a hurry, it's just too cool!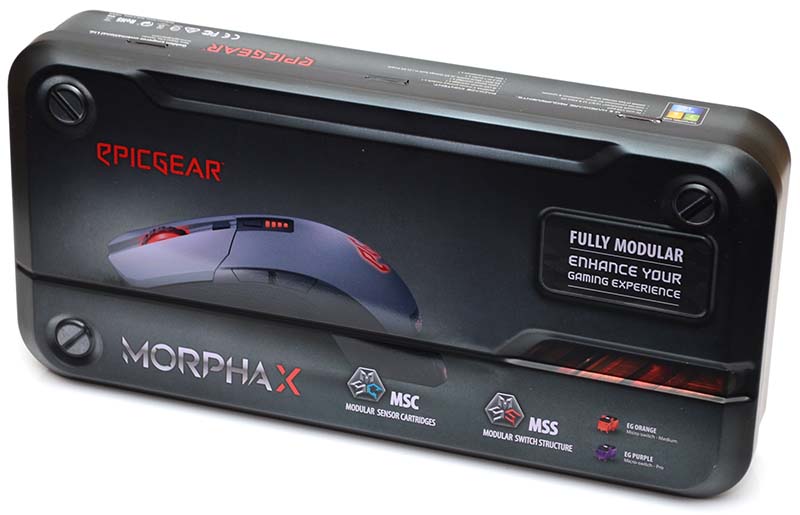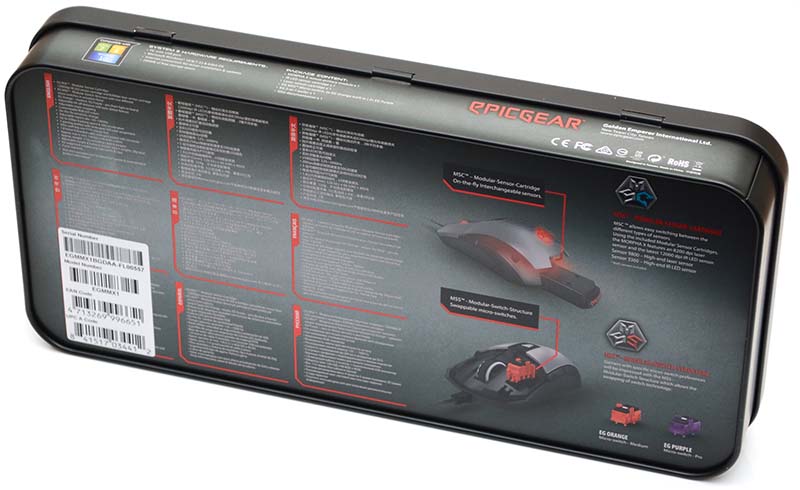 In the box, foam inserts keep all the main components stored nice and safe.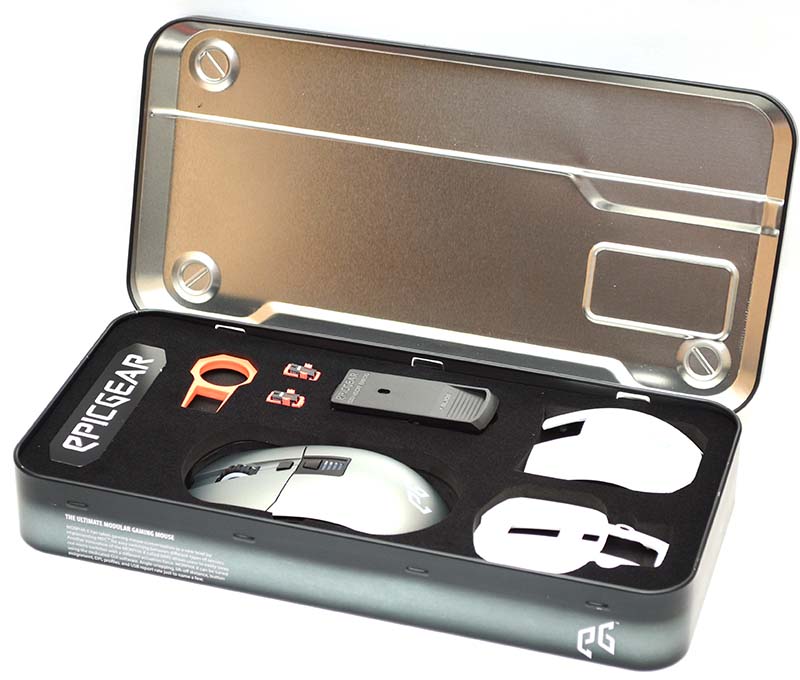 In the box, you'll find white panels included, while the chrome finish ones are pre-installed. There's an extra sensor in the box, with one more pre-installed, a switch puller, and two additional switches.