First Clear Image of One of Intel's New Stock Cooler Leaks!
---
---
---
Mike Sanders / 8 months ago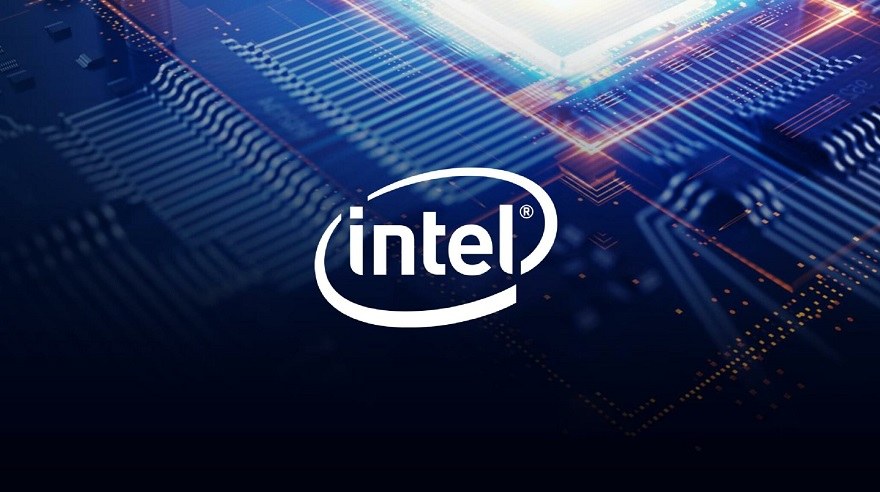 Back in September, information leaked online suggesting that Intel was planning a long-overdue redesign of its stock cooling solutions. While none of these were featured with the release of their initial Alder Lake-S CPUs, however, this honestly wasn't overly surprising. I mean, given how potent they were in terms of performance (circa 125W TDP), a 'stock' cooler never seemed likely to deliver the kind of performance they really needed.
With Intel's non-K Alder Lake-S CPUs (65W TDP) expected to launch in early 2022, however, it seems that these new processors are indeed very likely to feature the updated stock cooler designs. And just to hammer that point home, following a report via Videocardz, we have our first clear look at one of the three new models expected to be released!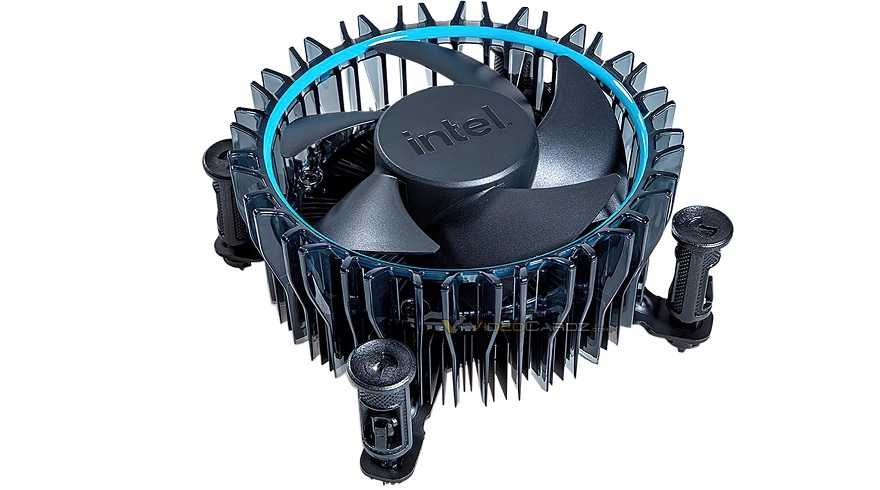 Intel's Non-K Alder Lake-S CPUs to Feature New Stock Cooling Solutions?
While these three new stock cooling solutions are more than likely easily capable of handling the 65W TDP seen on the non-K Alder Lake-S processors, we should note that, at least at the time of writing, it's unclear as to whether Intel will be bundling these in for 'free' with them or not. I mean, it's certainly more likely than not, but at the same time, it's certainly not written in stone. Particularly so if, as the images would suggest, a bit more work and design effort have gone into these than seen on their older relatively primitive models.
Let's be honest though, when directly comparing stock cooling solutions, AMD's Ryzen platform has certainly had the more eye-catching options with Intel's, if not looking rather more basic, then, at least in some eyes, being significantly less attractive.

Three Options – But What Gets What?
We should also note that with three different stock cooling variants seemingly on the way, it's difficult to ascertain that if they are coming bundled with Intel's non-K Alder Lake-S, what cooler model is getting placed with which particular CPU. – The image above would clearly demonstrate that there is definitely something of a 'tier' system here. Albeit, exactly what performance difference we could expect to see from them is very tricky to judge here. With this in mind, therefore, the only real difference might simply boil down to RGB aesthetics.
With this in mind, therefore, this is perhaps the biggest indication that they will not be bundled in with Intel's new processors. They will, instead, be sold separately which, although perhaps mildly disappointing, does maybe make more sense.
Putting this all to one side, however, I think most of us can at least agree that when compared to their older stock cooling solutions, these new designs from Intel definitely look a hell of a lot better!
What do you think? – Let us know in the comments!