Gainward GeForce GTX 770 Phantom OC 2GB Review
---
---
---
Andy Ruffell / 9 years ago

From all of the GTX 770 and 780 cards that we've seen lately, the Gainward GTX 770 Phantom is certainly the most interesting looking as from a first glance it seems as though the card doesn't have any active cooling solution, but due to the Phantom design, the fans are actually hidden behind the front of the cooler. The front of the cooler incorporates a large heatsink solution with a black plastic shrouding around it with Gainward and Phantom branding. The card includes three fans which are fully removable and can be seen along the top of the card with three small dials to remove them.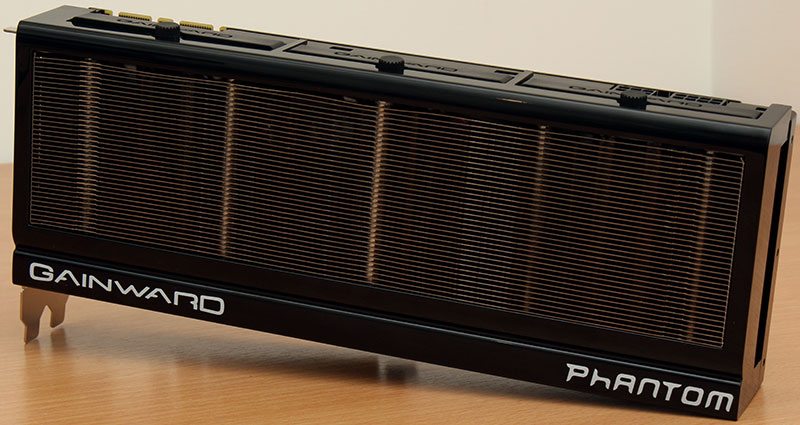 Taking a look from this view, we can see how the fans are removed from behind the heatsink. You can also see that the complete cooling solution spans across the whole card and is actually larger than the PCB due to the bracket which fixes the cooler to the card. The fans are easily removed for cleaning and all feature Gainward branding on the top of the fan brackets adding to the overall design of the card.
We can also see two SLI connectors for those wanting to partake in multi-GPU technology by pairing this card up with other GTX 770 graphics cards.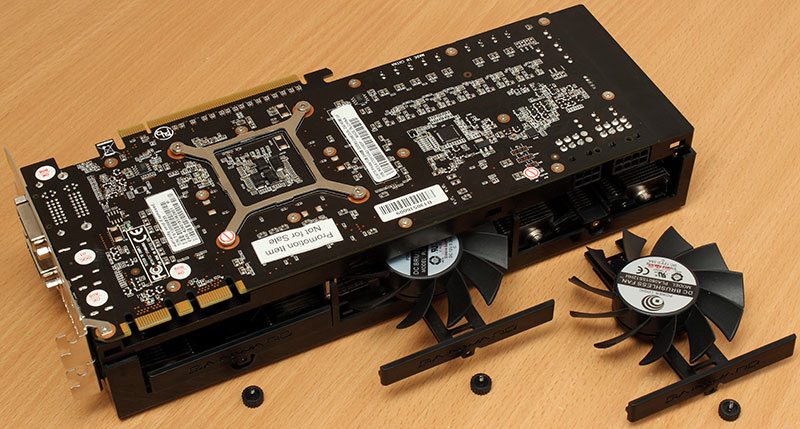 Another part of the cooling solution on this card is the heatpipe technology which includes a total of 5 heatpipes which all transfer heat to various parts of the large heatsink above.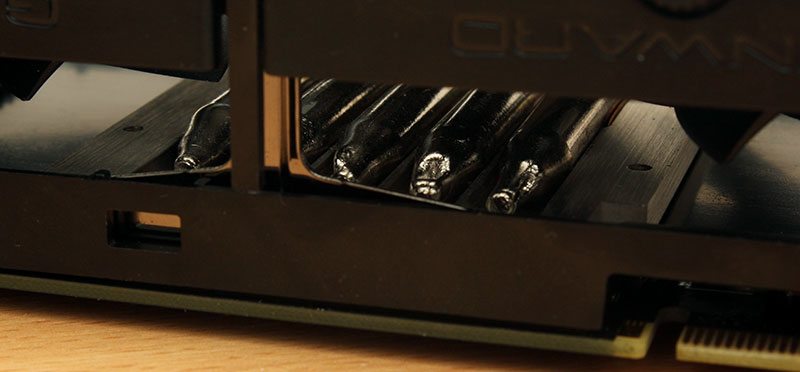 While the GPU core is very important, the memory is just as important and keeping it cool is a necessity. Therefore, we find a small, low-profile finned heatsink to cover over the memory ICs.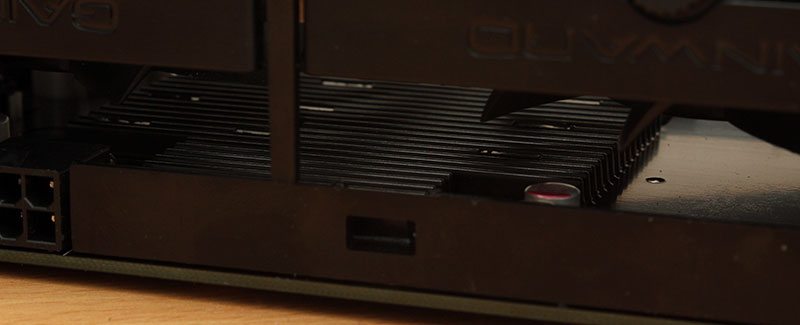 Power wise, we find an eight pin PCI-Express power connector, and a six-pin PCI-Express power connector. This is usual for a GTX 770, which shows us that the extra cooling performance doesn't require any extra power to run it.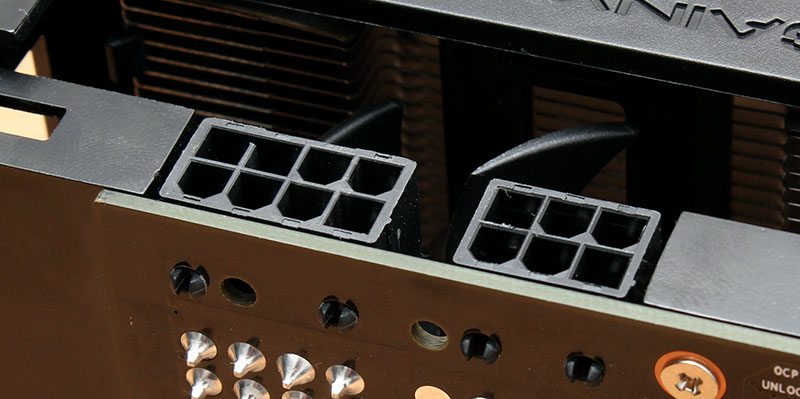 As you can see from this view, the cooler does protrude over the I/O meaning that it may cause some obstructions with any other expansion cards that you may have. Connectivity wise, we have two DVI connectors (DVI-I and DVI-D) as well as a single DisplayPort and HDMI connector. Also on the I/O, there are ventilation slots to help dissipate heat out of the rear of your chassis.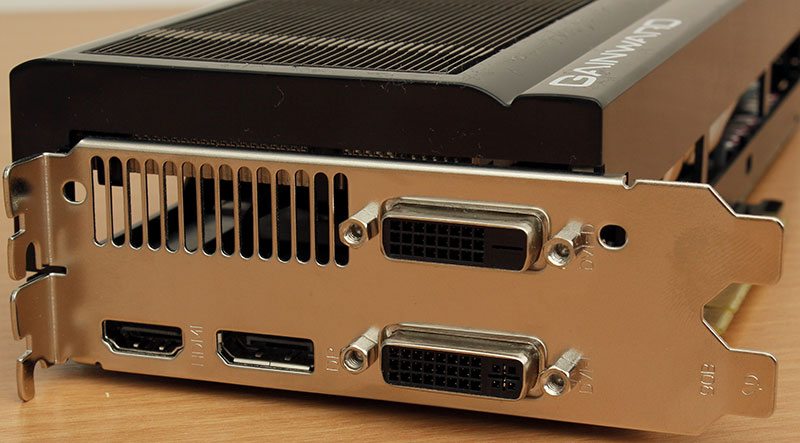 Comparing this card against a reference GTX 770 from Nvidia, we can see that they GPU clock has been increased by quite a margin from 1046MHz to 1150MHz, therefore increasing the boost clock from 1085MHz to 1202MHz. Gainward (though they included a heatsink for the memory) have decided to stick with a stock memory clock of 1753MHz. All other specifications remain the same with 2GB of memory, but it is worth noting that Gainward also manufacture a 4GB version of this very card for those needing more VRAM in intensive games such as Skyrim with its large maps and textures.