Gamers Are (Again) Warned to Be Vigilant Against Cheap Ex-Mining Graphics Cards
---
---
---
Mike Sanders / 2 months ago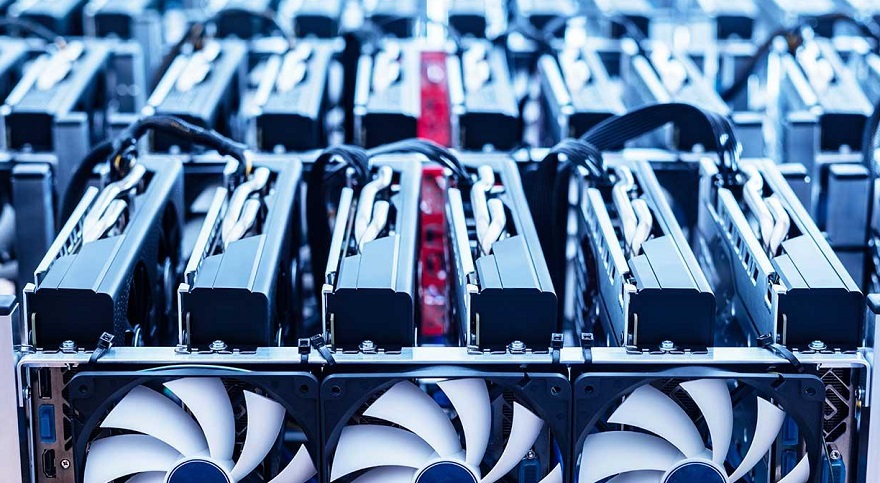 With graphics card-based Cryptocurrency mining effectively dead now following the switch of Ethereum to its new 'proof of stake' standard late last year, this has seen the second-hand market absolutely flooded (in some regions at least) with relatively cheap, and by proxy, highly attractive GPU models. – With this in mind, therefore, while clearly representing a risky punt, consumers have at least mostly known the signs to look for when it comes to former mining models.
Following a report via Videocardz, however, it seems that in order to help shift stock under the guise of it being new, some sources are going to unusual lengths to try and make their ex-mining graphics cards look as 'shiny' as possible. – And no, no pressure washer this time!
Graphics Cards are Getting "Painted" To Look New!
I've copied the video from the original source above (and you can visit their YouTube channel here) but presuming you don't speak their language I can give you a rough breakdown as to what the overall matter witnessed here is.
As noted above, there are a number of telltale signs that a graphics card may have been used for mining, particularly so industrial-scale operations. This can include missing warranty stickers, no box work/packaging, and most notably usually very few signs of usage.
Yes, I know this latter one sounds a bit counterintuitive, but graphics cards used in mining typically get installed within a nice roomy rack and sit there until they are eventually removed. In other words, they're not inserted or removed in a case which could result in a number of light scratches, and more so, typically tend to get an extreme level of cleaning prior to the sale as a very basic attempt to hide the fact that they were crunching away 24/7 at Ethereum. In other words, they look like new, but are almost certainly not.
In regards to 'looking new' though, it seems that some ex-mining operations are going to the lengths of resoldering chipsets into new GPU cases in order to hide their shady past, and more so, they're even painting the memory chips to hide signs of long-term or hard usage!
Now, this might, admittedly, sound like incredibly insane measures to go to in order to try and fake an ex-mining graphics card as being either brand new or hardly (and legitimately gaming-wise) used. This is, however, entirely the point. An ex-mining graphics card, to most people, might be worth around 50% of its current 'brand new' market value. – In other words, if you can buy a 3060 Ti new for £300, you'd probably not want to spend more than £150 on a GPU you knew had been used to mine cryptocurrency.
If they can, however, successfully deep fake them as new, people may not even know. And more so, it allows these shady ex-mining operations to attempt to move them on at a significantly higher price tag! – This is, ultimately, no more ridiculous than the lengths some forgers go to when they're faking paintings.
Again though, the advice remains clear, if you see a graphics card with a price tag that's too good to be true, it probably is. And remember, at least from a retailer you'll almost certainly have a stonewall warranty. On the pre-owned market? Not so much.
What do you think though? – Let us know in the comments!